Following in the footsteps of Stockholm, Hamburg and Vitoria-Gasteiz, the capital of the Basque country, Nantes is European Green Capital 2013, preceding Copenhagen in 2014. This award recognises and rewards the work and efforts of Nantes Métropole in the field of environmental protection and planned development of the metropolis over more than twenty years.
Institutional players, researchers, businesses, citizens, young people and many more, from every continent, will come together in 2013 in Nantes to share experiences and exchange ideas on the sustainable city.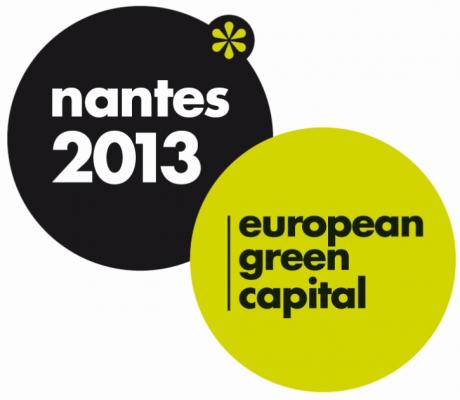 Situated on the Loire River, close to the Atlantic coast, Nantes is a "green wonder" of western France. It is France's sixth largest city, and has a metropolitan area comprising some 600,000 inhabitants. In 2004, Time Magazine named Nantes 'the most liveable city in Europe'.
Over the past 10 years, Nantes has developed a sustainable transport policy with a focus on public transport and bicycles. Development within the city centre is planned to minimise car transport and to provide pedestrians with optimal conditions.
Nantes was the first city in France to successfully re-introduce electric tramways. This effort will continue in the coming years and investments in new tramways, high quality buses service and bicycle infrastructure are foreseen.
The European Green Capital Award is presented every year by the European Commission to a city demonstrating exemplary commitment to sustainable urban development which respects the environment. European cities with over 200,000 inhabitants can apply and must meet twelve environmental criteria scrutinised by the jury. This scrutiny focuses on the ability of cities to minimise and reduce their impact on the environment while improving the quality of life of their inhabitants. Cities are also judged on the example they set by their activities at a European level, their involvement in innovative projects and their ability to share ideas with other cities.
Take part. Check the programme