Gian Paolo Dallara's Polo Storico-Restored Miura Won at UK's Salon Prive.
A Lamborghini Miura P400, owned by Gian Paolo Dallara, has won its class at the UK's 2017 Salon Prive Concours event, just a month after its restoration was completed by Lamborghini Polo Storico. Over 12 classic Lamborghini luxury cars have been restored by Polo Storico, including 6 Miura models.
The Miura, chassis #3165, was announced best in class of the "Evolution of the supercar pin-ups" category, in the Salon Prive Chubb Insurance Concours d'Elégance. The Miura stole first place from eight competing cars.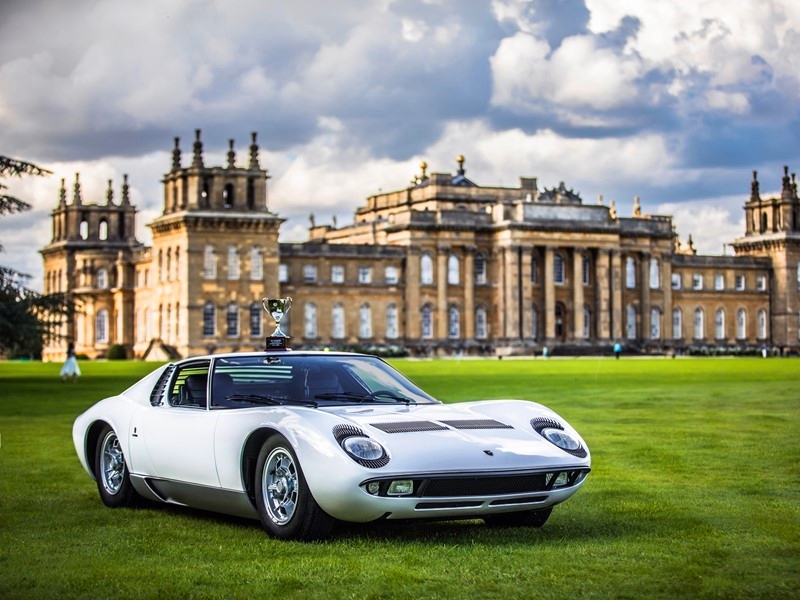 The prestigious Chubb Insurance Concours d'Elégance held at Salon Privé, now a world-renowned occasion, ranks alongside top international events such as Amelia Island, Pebble Beach and Villa d'Este. The finest and most historically significant classic cars and motorcycles from around the world are invited to participate in the Concours competition, which is judged by a committee of the industry's foremost automotive professionals, led by Chief Judge and iconic Sportscar driver, Derek Bell MBE.
Gian Paolo Dallara, technical director of Lamborghini from 1963 to 1969, was one of the 'fathers' of the Miura, along with Paolo Stanzani and designer Marcello Gandini. Dallara acquired the Miura in 2016.
Wanting an early model, Dallara remembered this particular car, body 68 (light weight chassis with 0,8 mm frame thickness) with engine 1400, in his home town of Parma. Lamborghini Polo Storico was commissioned to complete a full restoration of the white car with black interior. After 14 months and nearly 3,000 hours' work, the car was presented to Dallara in July this year.
"I have a very emotional connection with this car, it represents an incredible moment in my life," said Gian Paolo Dallara. "To see it restored to its true, original state and to have it recognized at its first concours event, is another celebration of the Miura's place in our hearts and #automotive history."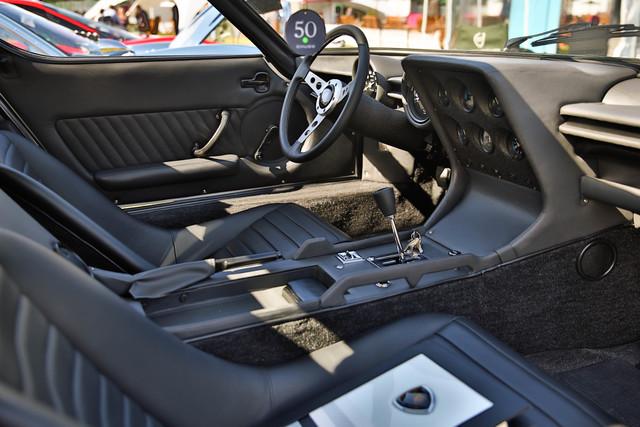 Salon Prive takes place annually in the grounds of Britain's Blenheim Palace. This year's Chubb Insurance Concours d'Elegance included seven classes with over 60 classic car entries.
Lamborghini Polo Storico manages the restoration and certification of classic Lamborghini cars; the preservation of archives and records; and the provision of original Lamborghini spare parts for classic cars. A spare parts warehouse covers more than 65% of the classic Lamborghini model car parc, with supply of additional components on request.
Best of Show 2016 went to a very rare and valuable 1956 Ferrari 500 Testa Rossa, 1 of just 16 ever produced. People's Choice was awarded to a sensational 1954 Maserati A6 GCS Berlinetta shown earlier that year at the Concorso d'Eleganza, Villa d'Este.