Automotive Excellence: Salon Privé announces 'Tribute to 70 Years of Ferrari.'
Concours Masters is a special new one-day competition dedicated each year to celebrate a particular manufacturer, country of origin or automotive moment-in-time.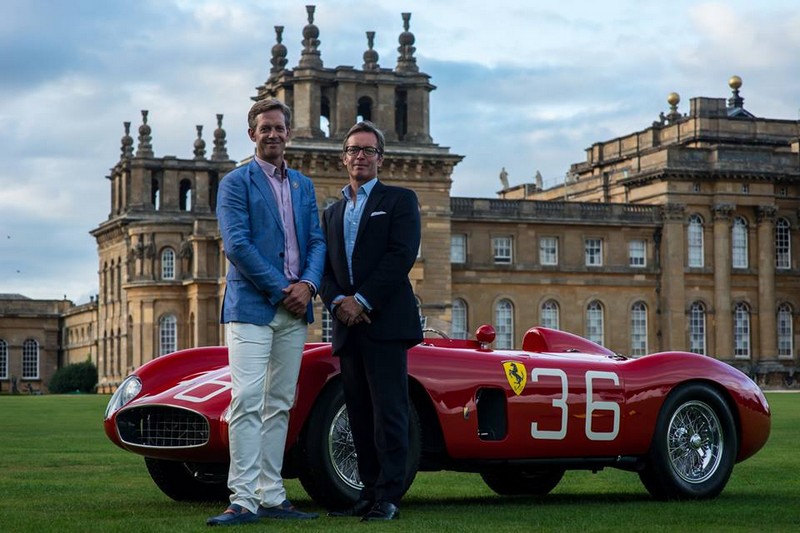 A Concours d' Elégance in the truest sense, Salon Privé is the most luxurious of garden parties set against the backdrop of 'Britain's Greatest Palace', Blenheim Palace. Presenting the finest collection of supercars, hypercars and classic cars, along with a luxury retail village and exquisite cuisine, it is a truly unique experience.
Salon Privé is dedicating the finale day of the luxurious automotive event, Saturday 2nd September, to Ferrari's 70th anniversary celebrations.
With a spectacular timeline display of some of the rarest machines the Maranello marque has ever made, the day is set to turn heads with early entries including the oldest-surviving UK-based Ferrari, a 1949 166 inter, through to the modern-day Ferrari LaFerrari Aperta.
The 1949 Ferrari Tipo 166 Inter Coupe Touring has competed and finished no less than four Mille Miglias in its lifetime. This particular example, the eighth car ever made by the marque, is the fourth Tipo 166 Inter with a Touring body of a total of 11 produced.
With such an early example of the Maranello marque on display, it seems fitting that the Ferrari 166 Inter Coupe Touring will be joined by a very rare UK-supplied 2017 Ferrari LaFerrari Aperta, 'book-ending' 70 years of incredible machines from the world's most iconic sports car maker.
"Considering Enzo Ferrari gave me my first professional drive, Formula 1 race, and first Le Mans, I'm obviously very excited to celebrate 70 Years of Ferrari with the Salon Privé team, I've been judging cars at Salon Privé for ten years now and the move to the new home of Blenheim Palace is without doubt one of the most significant enhancements in its time. However, the new Concours Masters represents another milestone turning-point for Salon Privé and I'm very excited to be heading up the judging team," said CHIEF JUDGE AND FIVE-TIMES LE MANS WINNER, DEREK BELL.
Alongside the stunning display of Ferraris, 2017 Salon Privé will present the ultimate collection of modern and classic super & hypercars from around the world with stunning UK debuts and the latest models from the likes of Alpine, Aston Martin, Koenigsegg, Lamborghini, Maserati, Porsche, Rolls-Royce, Tesla, W Motors and Zenvo, to admire and test drive.
Boodles Ladies' Day at Salon Privé has become a firm fixture on the social calendar and whilst every day at Salon  Privé is a stylish affair, fashion is definitely at the forefront of Ladies' Day which is particularly glamorous and colourful.