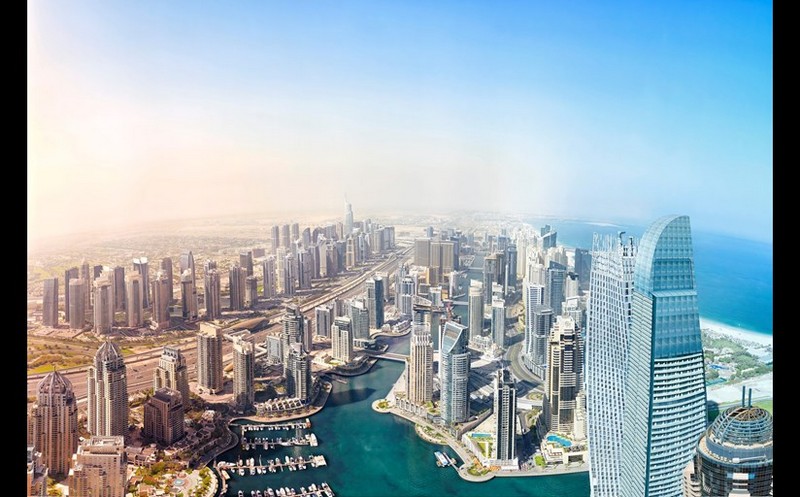 To push beyond where others stop, British luxury automaker Bentley unveiled one of the world's most detailed landscape images. NASA-derived technology helped Bentley create the 57.7 billion-pixel image, a gigapixel image revealing Bentley Flying Spur W12 S in the heart of Dubai.
At the heart of the photograph sits a Bentley Flying Spur W12 S in the luxury marina of Dubai. Zoom out, and the groundbreaking NASA-derived technology of the Gigapixel image allows you to explore and experience the city panorama in intricate detail, while beyond it the curvature of the earth is visible.
Zoom in and the image will take you in sharp focus, through the landscape, right up to the instantly recognisable bonnet badge of the Flying Spur. The extraordinary new Gigapixel image is testament to Bentley's renowned attention to detail.
With the new Gigapixel image, viewers can also explore the Flying Spur W12 S inside and out with a 360-degree film narrated by John Paul Gregory, Bentley's Head of Exterior Design
"Gregory talks to the audience from inside the car; the stunning Bentley Suite in the The St. Regis Dubai; and the new flagship Bentley retailer on the famous Sheikh Zayed road. The stunning photograph rewards the discerning eye with an intense exploration both of Dubai and Bentley," explained the British manufacturer and marketer of luxury cars and SUVs.