Bentley is electric. Bentley EXP 12 Speed 6e unveiled at 2017 Geneva Motor Show.

At this year's Geneva Motor Show, Bentley is sharing their ambition to define the electric luxury car segment with the unveiling of the new EXP 12 Speed 6e concept luxury car. The concept vehicle represents a bold statement on thall-electric Bentleye future of electric cars – and of luxury mobility. The luxury brand's electric car strategy includes the introduction of PHEV models across the Bentley model range over the next few years, starting with the Bentayga in 2018.
Bentley's vision includes rapid inductive charging and connected on-board concierge services.
On the outside, the iconic Bentley mesh grille features a complex 3D geometry and smoked finish with copper highlights that identify the Bentley EXP 12 Speed 6e as a fully electric vehicle. When the car is running the '6e' logo illuminates in a striking, vibrant white.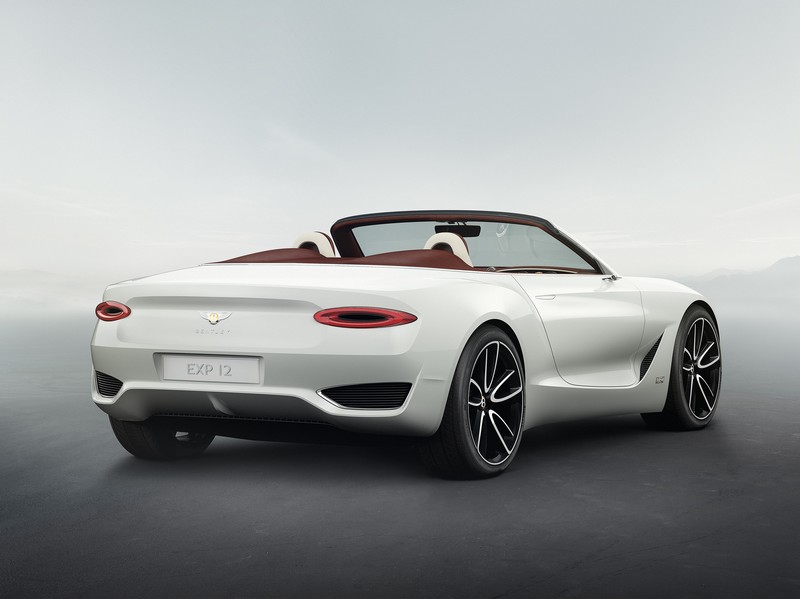 Luxury is only one side of this equation. That's why the EXP 12 Speed 6e has been conceived as more than just a showcase of design and craftsmanship. It is an entirely new format for both urban and open-road driving. When rapid inductive charging is not available, EXP 12 Speed 6e can be connected to a mains AC power supply via the auxiliary charging point, subtly concealed behind the rear number plate.
An electric Bentley would, for example, be able to drive between London and Paris or Milan and Monaco on a single charge and the on board experience will be enhanced for both driver and passenger thanks to the integration of state-of-the-art technology.
Wolfgang Dürheimer, chairman and chief executive of Bentley Motors, said: "The EXP 12 Speed 6e is a concept to show that Bentley is defining electric motoring in the luxury sector, with the appropriate technology, high quality materials and refinement levels you'd expect from a true Bentley. This concept enables us to engage with luxury customers and gather feedback on our approach.
"Bentley is committed to offering an electric model in its future portfolio and we are interested to receive feedback on this concept," Dürheimer concluded.