CRN Yacht delivers 74m Motor Yacht M/Y Cloud 9, the shipyard's latest luxury product.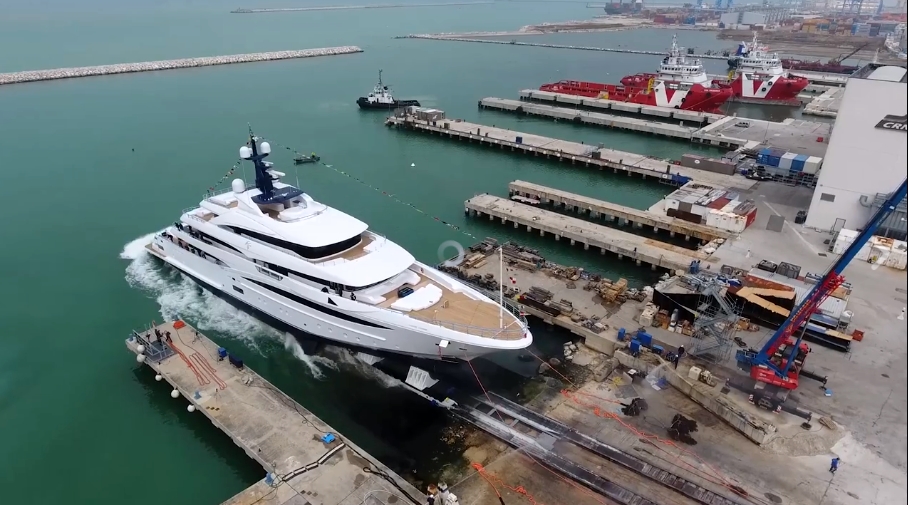 At the inaugural Versilia Yachting Rendez-Vous (Viareggio, Italy, from 11 to 14 May, 2017), CRN 55m M/Y Atlante was the largest vessel of the whole luxury boating show. In the docks of the foremost nautical district in the world, leaders in the boat building industry and in the quality production chain welcomed nautical enthusiasts, professionals, and visitors, bringing life to an entirely original show experience.
Atlante yacht, 55 metres, from the CRN Yard was the flagship of the event while Aquarius, a 46 metre, two-masted yacht by Perini Navi is the queen of the sailing section.
Events spread throughout Versilia to show the quality and creativity of the Made in Italy label: design, food, art and fashion.
Just some hours distance, CRN, the Italian shipbuilder and brand, part of the Ferretti Group, specialising in the construction of fully-custom steel and aluminium pleasure vessels between 40 and 100 metres in length, has successfully delivered M/Y Cloud 9.
Motor yacht Cloud 9 is the result of the close cooperation between CRN Yacht and design firms Studio Zuccon International Project and Winch Design. CRN's Technical Department took care of naval engineering, design firm Zuccon International Project designed the yacht's outer profile, while Winch Design was in charge of the interiors and the exterior guest area. Burgess acted as Owner's Representtives throughout the project. The final outcome is more than 1,000 square meters enriched by fine design elements that magnificently decorate all the yacht's deck levels.