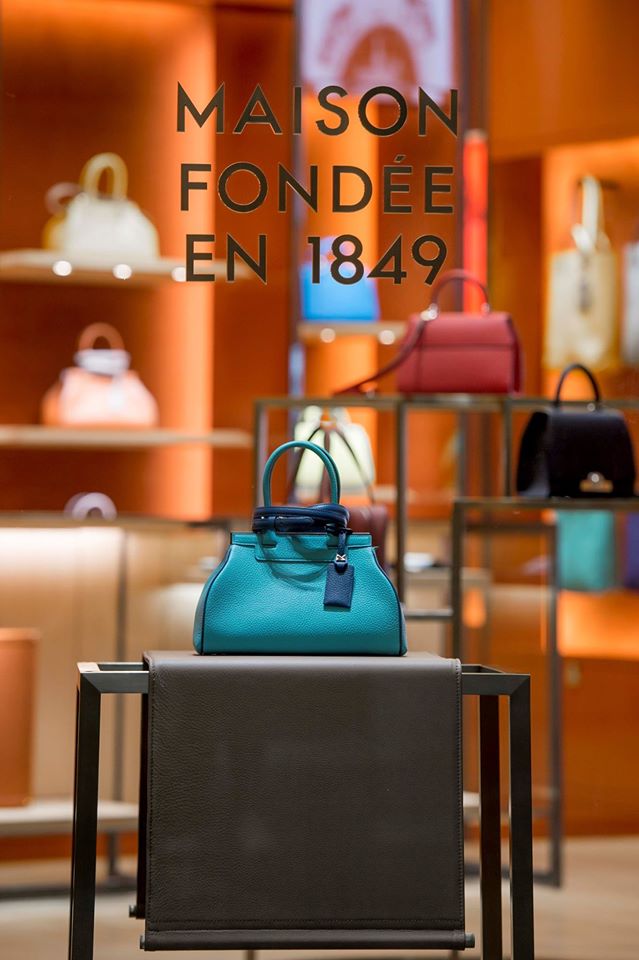 "Russia leather", a particular form of bark-tanned cow leather, was widely used to craft different leather goods for over three centuries. This durable and flexible material disappeared in the early 20th century in the wake of the Bolshevik revolution. In 2017, a new collection from French luxury fashion house Moynat will once again reveal its gloriousness.
"Russia leather" (also known by the name Juchten or Juften in German-speaking countries) is distinguished by a later processing step, after tanning, where birch oil is worked into the rear face of the leather. This gives a leather that is particularly hard-wearing, flexible and resistant to water. The oil impregnation also deterred insect attack.
The high quality of this leather, its usefulness for a range of purposes, and its manufacture being difficult to replicate elsewhere, led to it being a major export good from Russia in the 17th and 18th centuries.
The material was widely used in Russia for everything from army gear and travel articles to leather goods, becoming popular in Western Europe in the 18th and 19th centuries. After centuries of predominance, Russia leather disappeared in 1922 with the advent of the Russian revolution.
Moynat Creative Director Ramesh Nair dreamed of reviving this legend. For this daunting challenge, Moynat worked in collaboration with Tanneries Roux, a tannery belonging to the LVMH Group. Following long and meticulous research, they rediscovered and then updated the original formula. The new version, which Moynat has dubbed "Imperial Calfskin", has an elegant scent that melds smoke, incense and myrrh. Moynat will unveil a new collection in this exceptional and exclusive leather in 2017, including the iconic Gabrielle handbag.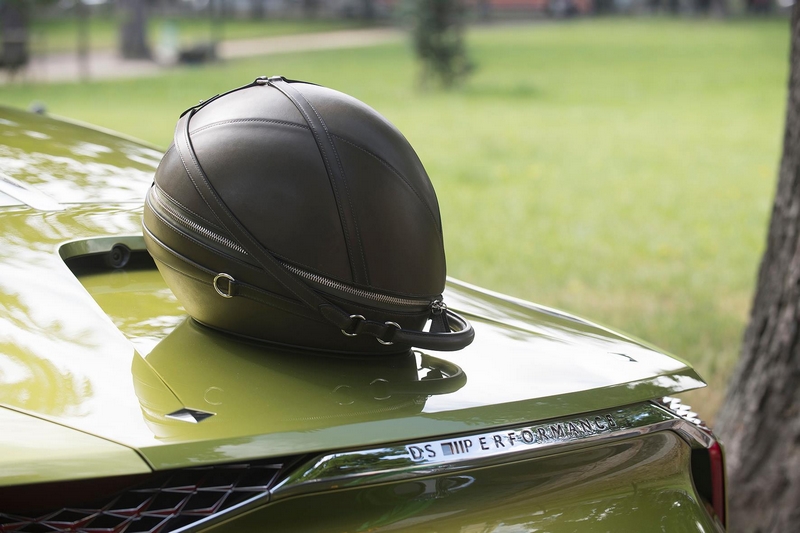 This October, Moynat revealed a special order, a helmet case for the DS E-Tense concept car. The Helmet Case can be strapped to the driver's seat to ensure safety and then can be detached to carry the helmet in a sporty yet elegant way, or even transformed into an unusual and original take on a city bag.
The helmet was entirely handmade in Moynat's Paris atelier by a master craftsman. Here are some highlights: 250 hours of work, handmoulded on a wooden base, natural calfskin in 3 exclusive tones to match the concept car trim colors, joint stitch assembly, engraved and galvanized metallic closures.