Dior is yours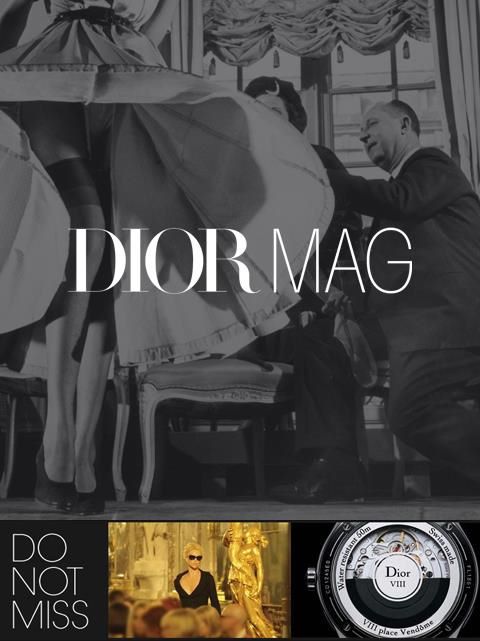 For Dior house February 29th is not only a whole extra day, but a breach in the calendar, a door that opens onto another time.  Thats why Dior have chosen to launch its new e-magazine on leap day that slips in between February 28th and March 1st.
The new Diormag promises "fresh news, show reports, brand history, and many stories… Couture, Ready to Wear, Costume & Fine Jewellery, Timepieces, Perfume & Makeup".
"Today marks a special day for the superstitious. If you're among them, you're in good company – Christian Dior was too. He used to sew sprigs of lily-of-the-valley into dress linings to bring luck on the day of his show. It was even on the advice of two clairvoyants that he decided to open his couture house in 1947. No doubt he would have loved that this symbolic date augurs the start of many new adventures," said Dior in a statement.
The past is here [Diormag], too, because the history of the house is brimming with fabulous stories just waiting to be told.  The future also lives here, for who knows better than Dior what Dior will be tomorrow?
Want a glimpse of the preparations and launches at Dior house?  Look on the new Diormag, a site that presents all the expertise and creation of the House of Dior.