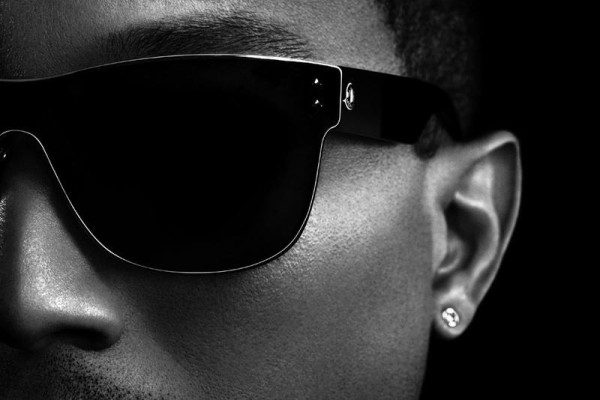 On September 26, during the opening of the new Moncler flagship store in Paris, the Italian-owned luxury company Moncler will greet
its fans wiht a new line of sunglasses created in partnership with rapper Pharrell Williams, also known simply as Pharrell (an American singer-songwriter, rapper, record producer, and fashion designer).
Skiing during the winter and sailing during the summer, the winterwear specialist will come with a bold contemporary collection
with items to conquer the mountain snows or the crowded streets of the metropolis.
"He represents the very best of all that is contemporary, creative and international, the same characteristics that underpin the
entire Moncler project and the Moncler Lunettes collection," Moncler's chairman and chief executive officer Remo Ruffini told WWD.
Pharrell co-founded the clothing brands Billionaire Boys Club and Ice Cream Footwear. He has a boutique store in New York City on West Broadway. In 2008, the rapper co-designed a series of Blason jewelry and glasses for Louis Vuitton.  Back in 2009, Williams created a line of jackets for Moncler clothing company (of French origin founded in 1952 by French entrepreneur René Ramillon). In 2003 the brand was bought out by Italian entrepreneur Remo Ruffini, today's president and creative director of the company, who was to introduce the strategy of the global quilted jacket.