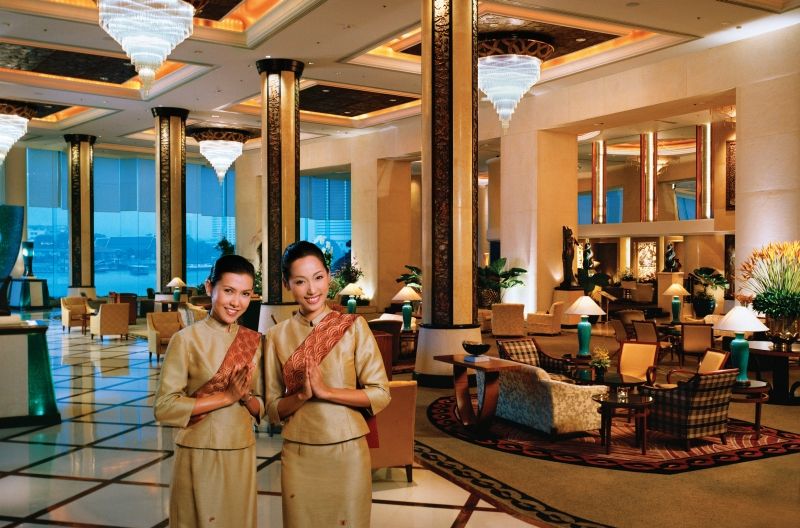 To help the country compete with Hong Kong and Singapore, Thailand's government announced intention to scrap import duties on luxury products, visitors from China being key target of the new measure. The duty on some luxury goods will be cut to zero from 30 percent by the end of the year, Permanent Secretary for Finance Areepong Bhoocha-Oom told media, quoted by Bloomberg.
Thailand's tourist arrivals increased 16 percent to 22.4 million last year, according to government data. The number of visitors from China surged by 62 percent to 2.8 million.
"We will do it fast because we want it to help boost the economy this year," Somchai Sujjapongse, head of the finance ministry's Fiscal Policy Office, tolf Bloomberg. "Apart from buying luxury products, they will also buy our local products. We also hope wealthy Thai people will buy luxury items in Thailand instead of flying to Europe to make purchases."
"The tax cut on luxury goods would add a new catalyst for Thailand's tourism sector," said Itphong Saengtubtim, the head of research at KGI Securities (Thailand) Pcl in Bangkok. "Tourism-related companies still have strong earnings outlook as growth in foreign visitors has been unaffected by global economic slowdown."

Thailand will initially cut import duties on some luxury goods to between zero and 5 percent, from 30 percent, said Somchai from the finance ministry. The government will discuss the plan with local retailers to ensure they aren't adversely affected by the
measure, he said.
"We may lose some revenue from the tax cut, but I don't think it will be a lot," Somchai said. "We will in turn get more from VAT and other taxes." Thailand levies a value-added tax of 7 percent on goods and services, the same level as Singapore's goods and services tax.
"Thailand sits right in the middle," said Tos of Central Retail, one of Thailand's biggest operators of luxury malls. "If we look at India, China, Hong Hong, Singapore, whatever, within three-to-six hours flight, people can come easily for the weekend."