Modern luxury in book form: "Sensual Purity – Gorden Wagener on Design."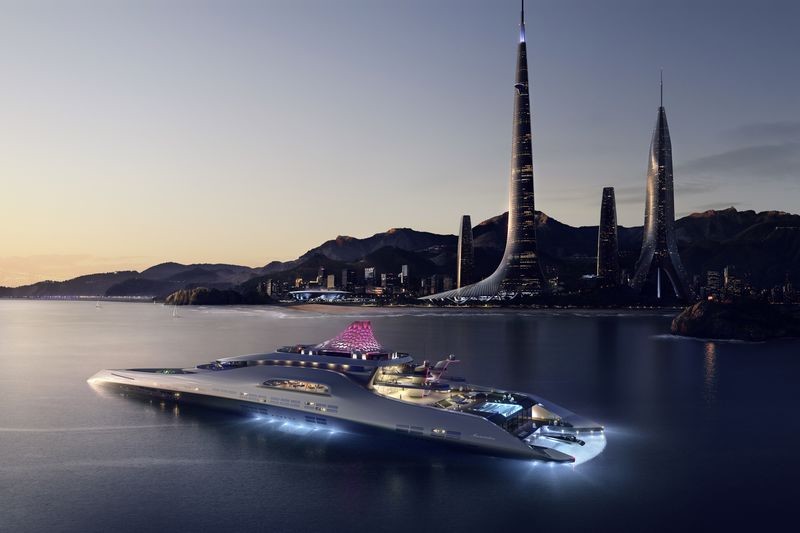 "Gorden Wagener on Design" encapsulates modern luxury in book form. Through the eyes of Gorden Wagener, Chief design Officer Daimler AG, this new coffee table book takes an unprecedentedly in-depth look behind the scenes at the design Studios and provides a comprehensive insight into the designers' creative work.
The book's 160 pages contain more than 100 colour photographs and over 50 black-and-white illustrations, virtually all of which have been produced exclusively for the book.
This journey of discovery is uniquely visualised by the magnificent imagery of renowned British photographer Jonathan Glynnsmith. A special highlight of the book is the "Mercedes-Benz Future World". This shows how the designers' dreams of a future world take shape as fascinatingly bold yet realistic visions. A visionary lifeworld of the future is to be seen, with roads, bridges, villas and skyscrapers, cars, boats and aircraft. The "Mercedes-Benz Future World" is informed by the design philosophy of Sensual Purity, which combines the brand's two poles of emotion and intelligence in unique fashion.
Essays by renowned futurologists, philosophers, neuroscientists and novelists illuminate the elusive nature of creativity. The book also shows Gorden Wagener in conversation with leading creative thinkers, such as the pioneer of modern architecture and urban planning, Patrick Schumacher, and the editor-in-chief of US technology magazine WIRED, Scott Dadich. Wagener also talks shop with Neville Page, who has worked as a film designer for successful Hollywood productions such as Star Wars, Tron and Avatar. Neville works as a concept designer for international cinema films and TV series.
"With our design philosophy of Sensual Purity we initiated a shift in automotive design," observes Gorden Wagener. In "Sensual Purity" he shows how the designers apply this philosophy in their creative work. "Hot and cool" is how Wagener describes this combination of emotion and intelligence which stands for modern luxury and gives people what they value most of all today: time, space and the flexibility to lead their daily lives in a calm and efficient manner. The designers have long since ventured beyond the field of automotive design. Under the "Mercedes-Benz Style" label, Gorden Wagener and his team design lifestyle products for other areas of life. From a surfboard or golf cart, through boats or a helicopter to the interior of an aircraft cabin or of luxury apartments – they apply a holistic design approach to combine technological expertise with creative passion, engendering new life worlds in the process. Created especially for the book, the "Mercedes-Benz Future World" provides an idea of what such new worlds might look like in the future.