The heart of Milan has a new beat.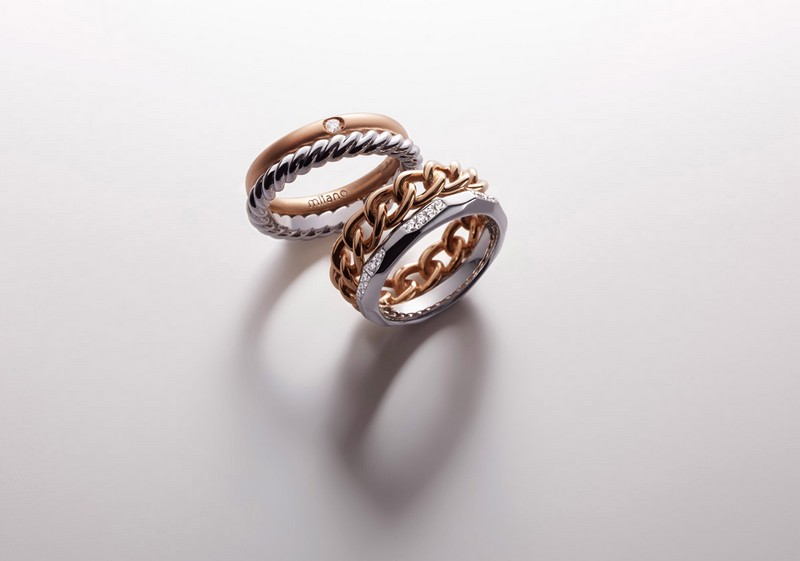 A symbol of the modernity, audacity, and Italian heritage, Milan has a young, playful, contemporary, and a cosmopolitan soul, reflected in Pomellato's new collection dedicated to the second-most populous city in Italy, the main financial centre of the country and a leading global city. Milano is synonymous with fashion, art, design, well known international events and fairs, including Milan Fashion Week and the Milan Furniture Fair, the largest of its kind in the world.
With this in mind, Italian jeweller Pomellato designed a range of rings made to be played with by women's hands. Sober and stern, as only Milan can be, but, at the same time, brilliant and surprising, too. In true Pomellato spirit, the jewellery is not just a status symbol but an accessory to be worn at any moment of the day and changed like clothes.
This tribute to Milano features double and single rings, in different textures and colours of gold. For the hands of women who are sweet, crazy, secret, dreamers, and in love. The jewels celebrate the Italian artisan excellence and the city where the brand was founded in 1967 by Pino Rabolini.
According to Pomellato, the heart of Milan beats fast, in step with art and design, fashion and finance, but it beats slowly, at the calm pace of expert craftsmen's hands.
Now part of Kering luxury group, the Italian jewelry company currently ranks among the first five European jewellers by sales.