Italy's Bosa Ceramiche ceramic company and Disney celebrate 90 Years of the World's Most Famous Mouse.
Mickey Mouse takes on new life through the distinct creativity of product designer and artist Elena Salmistraro and the manufacturing excellence of Italy's Bosa Ceramiche, a leading producer of ceramic objects and accessories. This special project was conceived to celebrate 90 years of the "True Original" and the result exudes timeless energy, whilst making Mickey the star of the collaboration, after all, he helped create – A world that still makes us dream.  The ceramic objects and furnishings created in the Bosa house, in addition to expressing all the knowledge of the craft, transmit that incessant experimentation of the possibilities of ceramics.
As Walt said «I only hope that we never lose sight of one thing – that it was all started by a mouse».
For some Mickey Mouse was their childhood companion, while for others he represented the image of pop culture: we all loved him and now this iconic character is celebrating his 90th anniversary. The date is November 18th, and to commemorate the occasion Disney has created an outstanding interactive art exhibit in New York City titled "Mickey: The True Original Exhibition",which opens on November 8th.
Disney Parks & Resorts are also celebrating Mickey's 90th anniversary with a series of events at all sites around the world, including World's Biggest Mouse Party – a limited-time, global celebration of Mickey and Minnie. And the world's most famous mouse will also feature in lines of toys and plush dolls, fashion collections, bedding, beach and beauty gear, and more. The re-edition of famous comics and new commemorative titles will also be released.
For this important limited edition, Disney has chosen Bosa for its renown expertise in high craftsmanship and the fantastic language of its collections.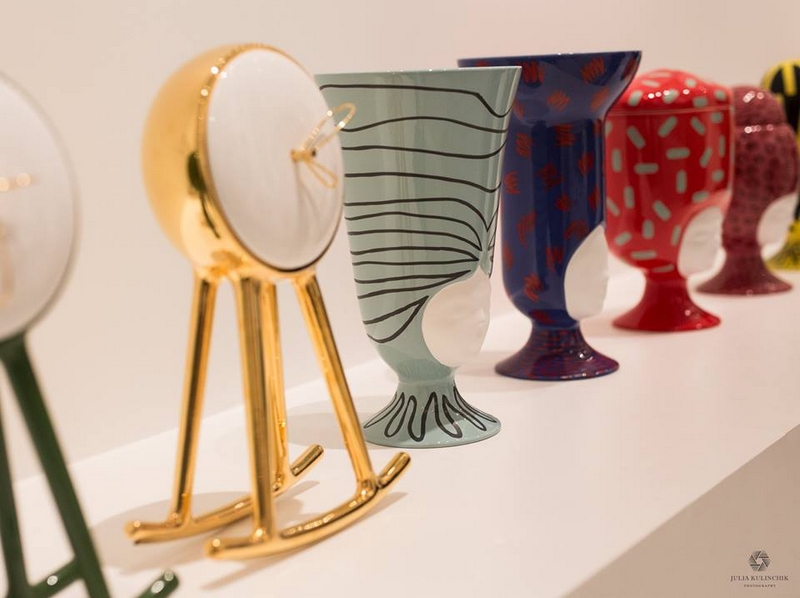 Product designer and artist, Elena Salmistraro lives and works in Milan.Graduated from Polytechnic University of Milan in 2008, together with architect Angelo Stoli she founded her own studio in 2009, where she has been working on architectural and design projects ever since.
She works as a product designer and artist/illustrator for leading companies in the creative industry, including Alessi, Lavazza, Bosa, Seletti, De Castelli, Cc-Tapis, Timberland, Replay, LondonArt, Lithea, Bitossi Home, LuisaViaRoma, Yoox, Nason Moretti, Massimo Lunardon, Texturae, Stone Italiana, MyHomeCollection and others.
In 2017 she was awarded with the "Best Emerging Designer Award" at Salone del Mobile- "Salone del Mobile Milano Award".
In 2018 she was appointed Ambassador of Brera Design District for FuoriSalone in the occasion of Milan Furniture Fair and for this circumstance she designed an installation for Timberland in the very heart of the district.
Elena Salmistraro's works have been displayed at major Italian and international design industry fairs, including Salone Internazionale del Mobile (Cosmit-Milan), Step 09 (Milano), Maison&Objet-Paris, Homi, Marmomacc (Verona), Cersaie (Bologna), Stockholm furniture and light fair (Stockholm, Sweden).