Following the successful introduction of the Lotus Evora 400 and Evora Sport 410 to global markets, Lotus has unveiled its most powerful road-going model ever – the Evora GT430.
Powered by a new development of the 3.5-litre V6 supercharged and charge cooled engine producing 430 hp, and benefitting from a significant hike in downforce, the rare breed Evora GT430 is a class apart from its competitors. Just 60 editions of this supreme Evora will be hand built in Norfolk, England, for sale in select markets around the world and, following the popularity of Lotus' recent limited run editions, it's already in line to be a true collector's car., says the design team.
Every new Lotus Evora GT430 customer can personalise their vehicle through the increasingly popular Lotus Exclusive programme.
With new and specifically designed body panels, featuring exposed carbon weave sections, front and rear, the Lotus GT430 generates up to 250 kg of
downforce through advanced aerodynamics. Larger front apertures, a new carbon fibre splitter, air blades and louvers positioned on top of each front wheel arch clearly illustrate the supercar credentials of the Evora GT430 when viewed head on. At the rear, aero ducts behind each wheel reduce pressure in the wheel arch and offer visibility of the wider Michelin Pilot Sport Cup 2 tyres, and a large rear diffuser provides a sharp visual finish. Both are crowned by the large, profiled carbon wing.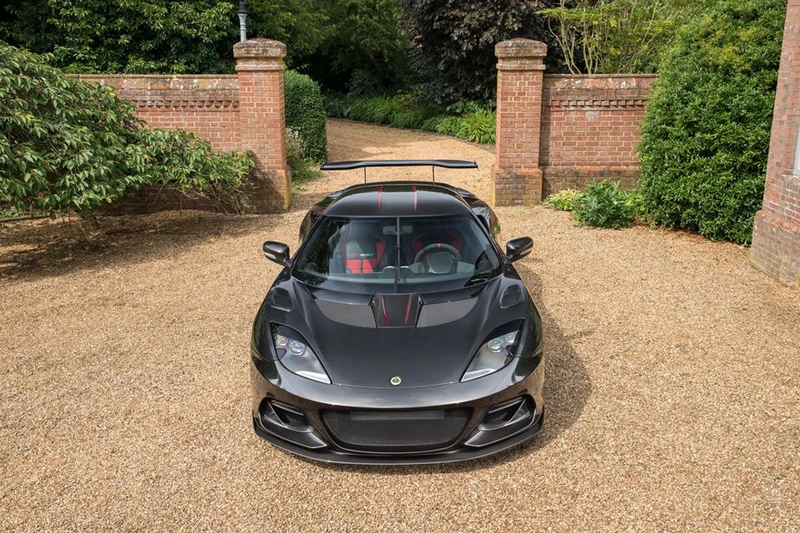 "The Evora GT430 is a landmark car for Lotus. Lightweight engineering and class-leading handling, paired with Lotus' aerodynamic expertise, define the Evora GT430 as a legendary Lotus," said Jean-Marc Gales, CEO, Group Lotus plc. "It's a truly beautiful car, meticulously finished in hand-crafted carbon, and employing the latest aerodynamics and lightweight materials. This highly developed vehicle perfectly reflects Lotus' attention to engineering and design. We expect the lucky owners to be blown away by its pure presence and staggering performance."
"Lotus is famous for using its technical expertise to develop the lightest engineering solutions," explained Gales. "Yes, it is hugely powerful but, the GT430 is not about brutal performance. It's an intricate balance of power, finesse and road holding, no matter the speed, and is a true track-and-back sports car, supremely focused and immensely fast."
As standard, the Evora GT430 also features a titanium exhaust, cutting 10 kg from beyond the car's rear axle and further amplifying the car's aural
presence.
Also fitted as standard, the Evora GT430's six-speed manual gearbox features a low-inertia, single-mass flywheel, to help ensure swift changes, while a Torsen-type limited slip differential (LSD) gives better traction, and faster exit speeds, when cornering.
The substantial aerodynamic revisions introduce bodywork elements that boost the downforce of the Evora GT430, up to 250 kg at maximum speed of 190 mph (305 km/h) and matching the Evora Sport 410's maximum downforce of 64 kg at only 90 mph (145 km/h). Developed through motorsport applications, the aerodynamic modifications focus on the management of airflow over, under and around the car. The downforce generated makes its presence felt at even moderate speeds, allowing for higher cornering g-force and providing enhanced high-speed stability.
The new, fully homologated, Lotus Evora GT430 is available in two seater configuration only and can be ordered now. A version of the Evora GT430 for the North American market will follow in spring 2018.