Increased power, reduced mass, sharper handling.
Lotus wants to make the Evora even better: lighter, faster and sharper.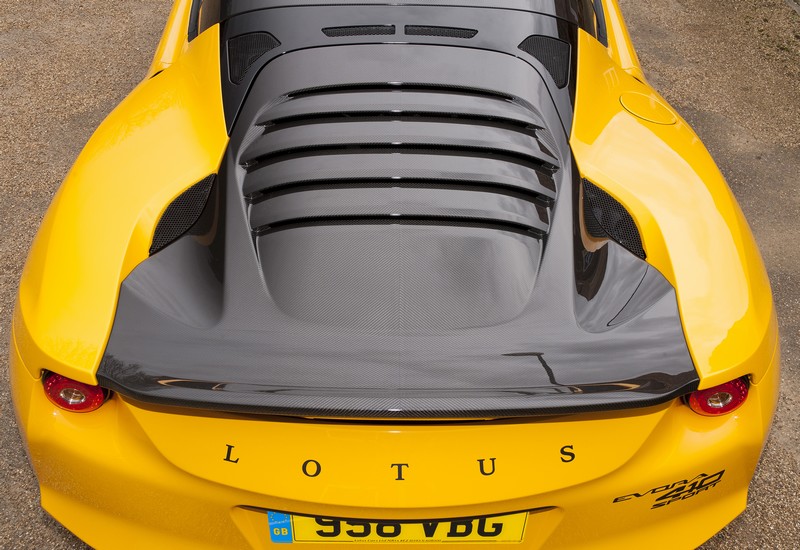 Following on from the recently announced Elise Cup 250, and the Exige Sport 350, Lotus' famous Lightweight Laboratory has been hard at work cutting the weight of the Evora 400 by a massive 70kg. With a host of high-performance carbon fibre components as standard, and sharing the 410 hp supercharged engine with the track-bred 3-Eleven, the Lotus Evora Sport 410 clocks 0-60 in 3.9 seconds on its way to a top speed of 186mph.
"This new, top-of-the-range Evora has been thoroughly re-evaluated, with every component assessed, optimised and reengineered as required. This covers every aspect of the car, including a drastically simplified carbon fibre tailgate (combining five separate elements into one), new lighter-weight door trim panels and the liberal addition of carbon fibre across the entire car," explained Lotus team.
With a lower centre of gravity, and a kerb weight slashed to just 1,325 kg, the car provides an impressive 309 hp/tonne.
In addition to boosting straight-line speed, the significant reduction in mass has allowed sharper, more agile and intuitive handling – with even greater accuracy and feel. Jean-Marc Gales, Lotus Group CEO explained, "The Evora chassis was already the best in the business – the evorasport410 takes it to a whole new level".
Complementing this is a higher-output version of the supercharged, 3.5-litre 6-cylinder engine, developed through the Lotus 3-Eleven project which has beaten Nürburgring records. As a result, the car boasts 410 hp at 7000 rpm and 410 Nm of torque at 3500 rpm.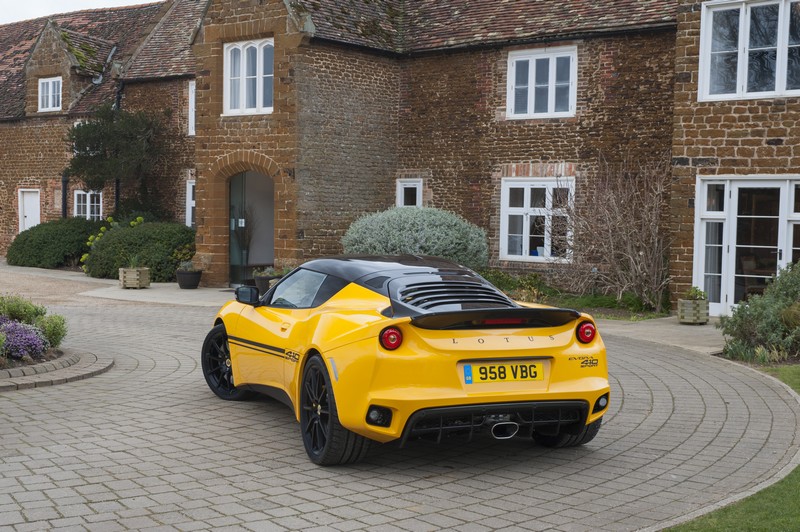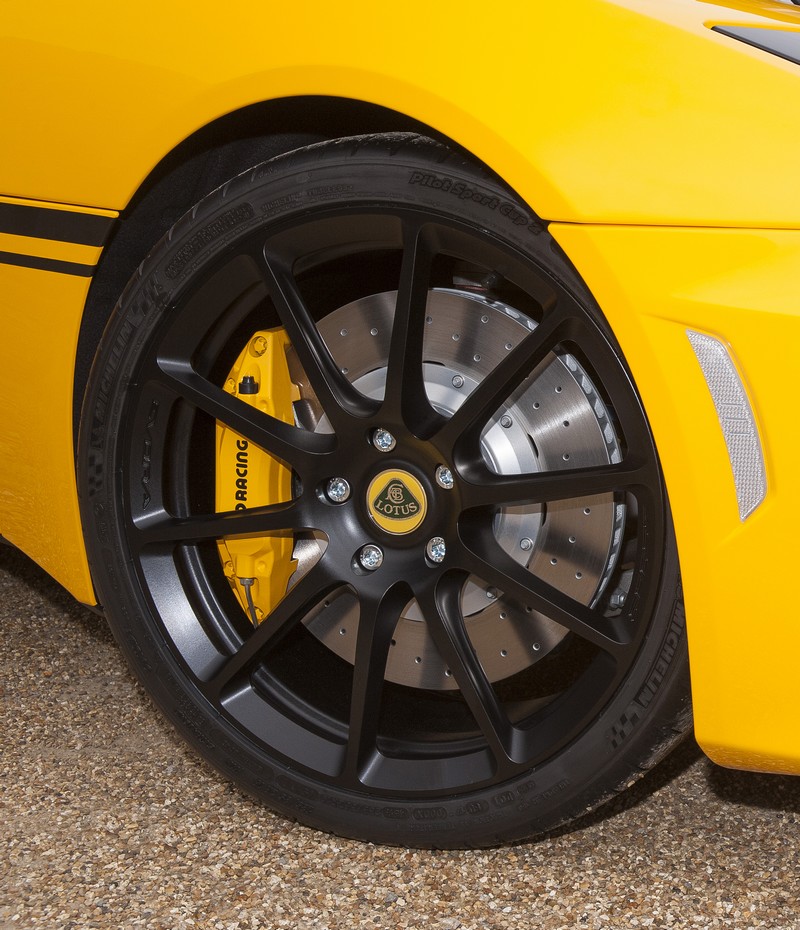 The high-performance, carbon fibre components have played the single biggest role in the evolution of the Evora Sport 410. These include front splitter, roof panel, tailgate, and rear diffuser as well as race-derived sports seats and a revised front access panel. The one-piece carbon tailgate incorporates a louvered section, inspired by some of Lotus'  most-famous heritage models, and together with carbon rear quarter-light panels help provide the car with a sleeker, fastback-style trailing roofline. These changes have also improved the car's aerodynamic downforce by 15% with no increase in drag.
The new Evora Sport 410 also features Lotus' Dynamic Performance Management (DPM) which, selected via a dashboard switch, provides 'Sport' and 'Race' settings. Proportionally increasing throttle response, lowering traction slip thresholds and removing understeer recognition, it allows enhanced control before the system intervenes.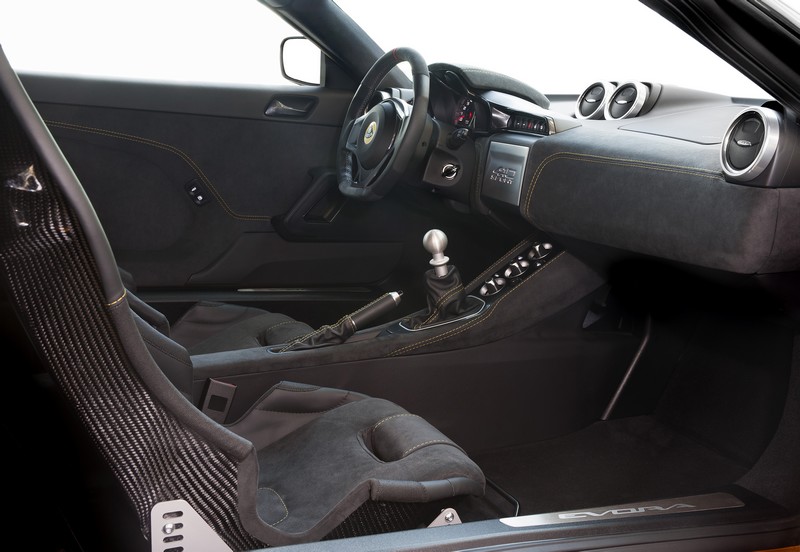 As standard, the evorasport410 comes with carbon fibre sports seats trimmed with Alcantara, along with the steering wheel and centre console. An integrated touch-screen entertainment system can also be specified, including iPod connectivity and Bluetooth functionality.
As well as the standard paint selection, the new Evora can also be personalised through the recently launched Lotus Exclusive programme.
The Lotus Evora Sport 410 will be limited to a global production run of one-hundred and fifty vehicles per year and will be available in all major markets from June 2016.