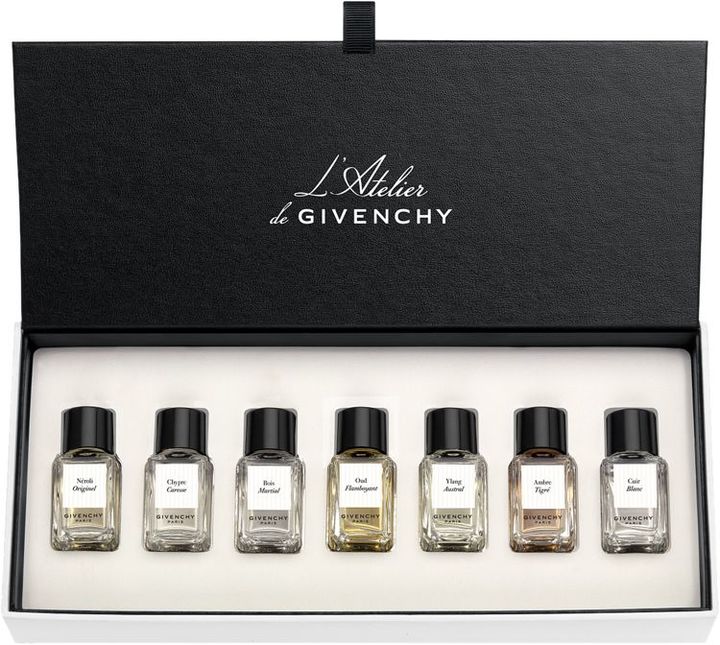 ---
This article titled "My perfume safari – searching for scents outside fancy international cities" was written by David Ferguson, for theguardian.com on Thursday 18th February 2016 15.10 UTC
Recently, I got a gift card for a large department store and found their men's and women's fragrance counters jammed to the rafters with a bewildering array of sticky-sweet celebrity fragrances and rows of bottles that seemed to all contain minuscule variations on themes.
Are you interested in Chanel for Men's Allure Homme? What about Allure Homme Sport? Or Allure Home Édition Blanche? How about Allure Homme Sport Eau Extreme?
Sadly, perfume manufacturers don't seem particularly interested in making it any easier. Most of the big fragrance houses are wildly cagey about revealing anything substantive about their work, relying instead on lighter-than-air PR-speak.
Thierry Mugler's US website describes the company's new line of Les Exceptions fragrances as "unique creations that result from the desire to share sensations in order to spark emotion. They strike the perfect balance between tradition and innovation, cutting-edge technology and the awakening of the senses. Harmony found in contrast."
In other words, they smell like unicorn breath and angel tears, you rubes, don't question us. Just buy them.
Among the more pernicious tricks of modern perfumery is the practice of "front-loading," which Luca Turin – biophysicist and author of Perfumes: The Guide – described to me as follows:
"The top notes – roughly the first five minutes of a fragrance on skin, longer on paper – are the basis on which people decide to buy a fragrance in a store. They are the olfactory equivalent of the first page of a novel, which had better be good if you want people to read on."
When perfumers devote themselves wholly to these opening notes, he said, "The book starts with 'It was a dark and stormy night' and by page 30 is nothing but 'all work and no play makes Jack a dull boy.'"
What was dazzling when it first hit your skin too often turns dreary by the time you've gotten home, but, unlucky you, you've already whipped out your credit card and bought it.
Add to that the problem that they seem to delight in making their best fragrances hard to obtain, selling them as upmarket lines only available in London, Paris and New York, which makes it hard to buy: with perfume, of course, you really have to get your nose right up on it before deciding it's something you like.
My companion on a recent scent safari – composer Marie Davon of Athens, Georgia, band Powerkompany – and I made the drive to Atlanta, hitting Saks and Neiman Marcus, mainly. We'd armed ourselves with a list of perfumes we'd read about at bustling online fragrance community Basenotes.net, in Turin's reviews for Style Arabia and in other corners of the web.
What we wanted to smell: Chanel's 2015 floral, Misia, a blend of iris, violet and rose.
Why we couldn't: Misia is from the Les Exclusifs de Chanel, a line of fragrances that includes the lovely, musical Bel Respiro and the bewitchingly dark and smoky Sycomore. However, les Exclusifs are apparently too exclusif indeed for us Georgia bumpkins. You can't get them here.
What we smelled instead: Carven's Le Parfum and L'Eau de Toilette, both composed by Francis Kurkdjian, whose own company Maison Francis Kurkdjian is blazing trails with luminous, modern takes on rose, lily and other scents that could so easily veer into "grandma's church perfume" territory.
Le Parfum is a luscious, thoughtful white floral in which blossoms like ylang-ylang, hyacinth, and jasmine dance a dewy reel around a dry-down – the fragrance at the base of a perfume which is left behind when the more volatile top notes fade away – of patchouli and sandalwood. Marie preferred this one, but I enjoyed the L'Eau de Toilette, which serves up a similar crown of blossoms without the patchouli and brightened up with shots of lemon and freesia.
What we wanted to smell: Lush/Gorilla Perfumes' Kerbside Violet and Smuggler's Soul.
Why we couldn't: Both are UK exclusives.
What we smelled instead: Lush's charming Karma, a unisex fragrance marrying juicy orange to soapy lavender with a patchouli-ish base. It's been around for more than two decades and it's easy to see why. In some ways, this is like a remixed-for-radio version of Bigarade Concentrée – from Frédéric Malle's Editions de Parfums line – which features a similar kind of vivid, three-dimensional bitter orange, but with some cumin-ish notes that cause it to veer off in a dirty armpit direction, making it hard for me to love.
What we wanted to smell: L'Atelier de Givenchy Gaïac Mystique Eau de Parfum, a purportedly heavenly feminine fragrance featuring guaiac wood, iris and tonka bean.
Why we couldn't: Only available in the US at Saks in New York City.
What we smelled instead: Santal Blush from Tom Ford's Private Blend Collection, which combines creamy sandalwood and bracing notes of ylang-ylang, benzoin and rose. Santal Blush really "throws" as perfumers say, meaning it has excellent projection and seems to almost be coming from everywhere at once. I first smelled this on a woman on the subway in Manhattan in 2011 and was completely mesmerized.
What I broke down and bought: For masculine fragrances, the closest thing I've found to a universal solvent, ie a fragrance beloved by everyone who encounters it, is Terre d'Hermès by Jean-Claude Ellena. The newest iteration, Terre d'Hermès Eau Très Fraiche is like a more wearable version of Oyédo by arty Paris fragrance house Diptyque.
Oyédo turns up bitter orange's white, pithy note to a fizzing, hissing 11 on the dial while cheerfully radiating the smell of tangerine Life Savers in the background as if that were the most normal thing in the world to walk around smelling like. It makes me giggle, but it's not necessarily what I want to exude all day.
Eau Très Fraiche brings some of that vivid, pith-and-peel orange power to bear in its top notes which are then backed up by Terre d'Hermès' luxurious signature accord. I couldn't help myself.
guardian.co.uk © Guardian News & Media Limited 2010
Published via the Guardian News Feed plugin for WordPress.