A closer look at the Evora Sport 410.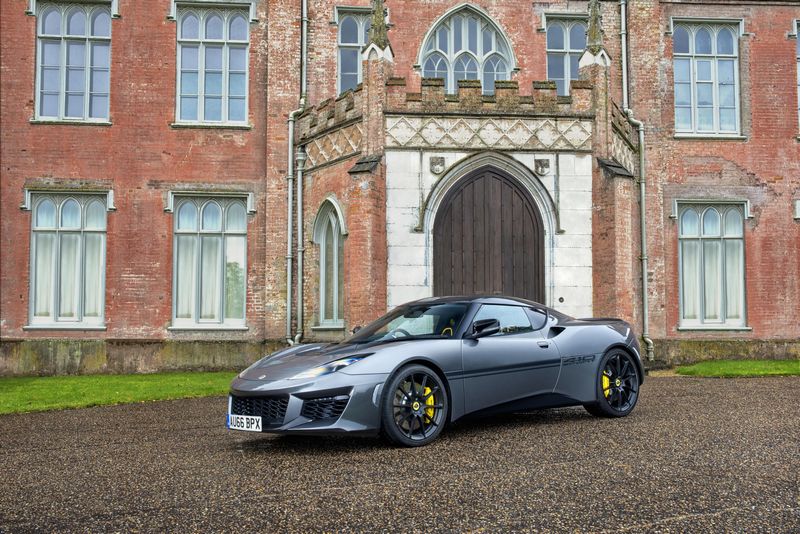 Designed to deliver both on track and on the road, the new Evora Sport 410 is a more focused variant of the class-leading Evora 400. From the mass of carbon fibre components covering the car from nose to tail as standard, including a revolutionary one-piece tailgate, to the recalibrated and tuned supercharged V6 engine – every inch has been assessed by the manufacturer to provide more performance.
The car's vastly improved aerodynamic configuration delivers an good level of handing and high-speed stability, and the addition of performance orientated wheels, tyres and critical parts, including the new titanium exhaust, ensures that it draws on Colin Chapman's obsession with simplifying, and adding lightness.
"Lotus has surpassed itself with the Evora Sport410, and it defines a period in which we are producing our best ever cars. It can sprint from 0-60 mph in just 3.9 secs, and its ballistic pace means that, in the right hands, it's unbeatable," commented Jean-Marc Gales, CEO of Group Lotus.
"We have achieved so much in the development of the Evora platform, and the Sport 410 is possibly the most accomplished car we have ever built. It's nothing short of superb, and delivers the power and precision that Lotus cars are renowned for. We've taken the war on weight to a new level, demonstrating perfectly our principle of intelligent engineering," added Gales.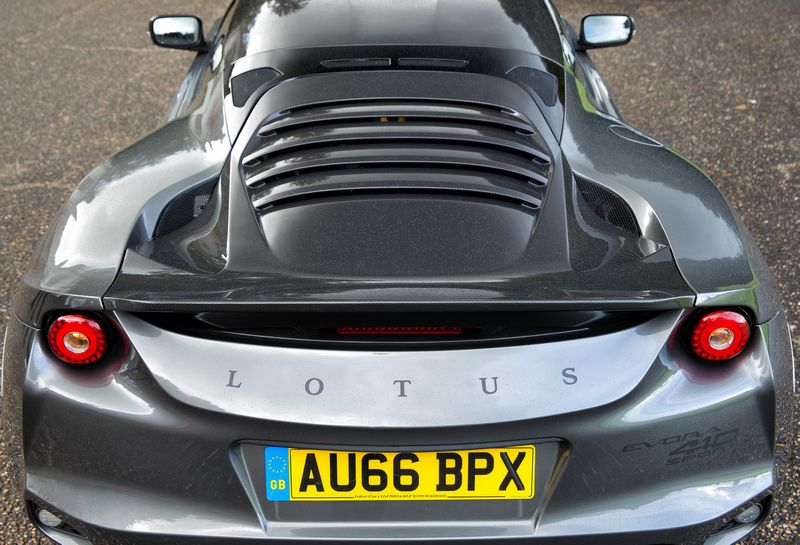 Key to the cut in weight, by more than 70 kg, has been the adoption of hand-made carbon fibre components. Rather than just replacing existing parts with lighter versions, each has been redesigned and enhanced in order to make the most of the composite's properties. Covering the car from front to back, these include front splitter, revised front access panel, roof section, tailgate, rear quarter panels, and rear diffuser. These are joined by race-derived carbon sports seats, which themselves save 9kg each.
Developed through the Lotus 3-Eleven project, the Evora Sport 410's engine is a higher-output version of the supercharged, 3.5-litre 6-cylinder unit, producing 410 hp at 7000 rpm and 410 Nm of torque at 3500 rpm. Utilising an integrated water-to-air charge cooler, it's undergone thousands of hours of development and testing, including performance evaluation at the infamous Nürburgring Nordschleife circuit.
The Lotus Evora Sport 410 is limited to a global production run of one-hundred and fifty vehicles per year, and is on sale in Europe and rest of world markets for €108,500 in Germany and £82,000 in the UK. An adapted version of the Evora Sport410 for the North American market will follow in summer 2017, announced Lotus.
Adding an extra dimension to ownership, the new Evora Sport410 can also be personalised through the popular Lotus Exclusive programme. Combining traditional British craftsmanship with modern design, the service inspires you to spend time tailoring the character of your Lotus with a comprehensive array of options.