Assouline's first ever book on cuisine, BVLGARI: La Cucina di Luca Fantin, is a beautiful volume featuring 32 of Executive Chef's standout recipes, along with the inspiration behind each dish—with each recipe beautifully rendered in exquisite original photography.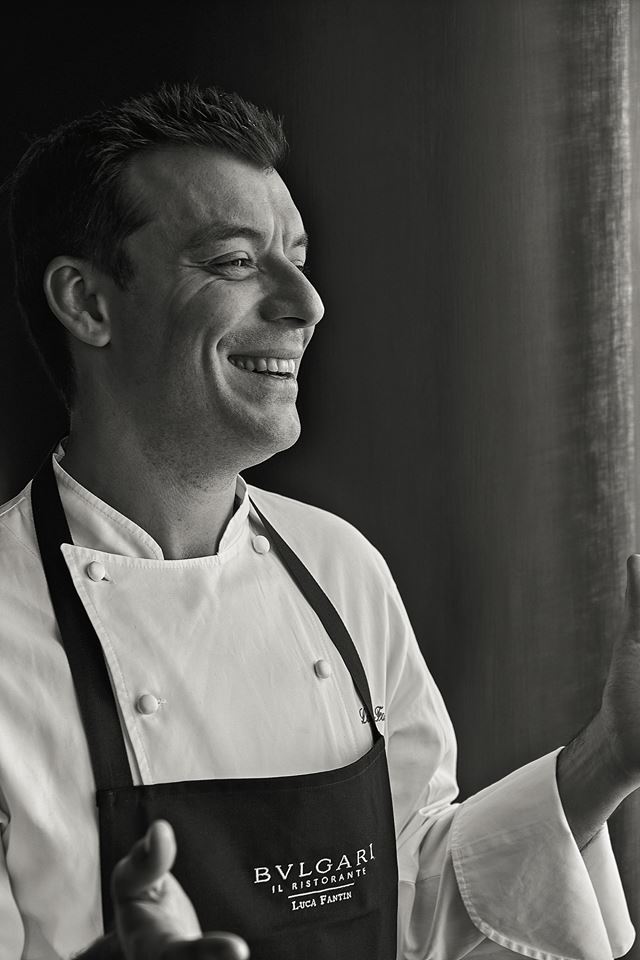 La Cucina di Luca Fantin is a sophisticated coffee-table book about the cuisine of the eponymous chef of the restaurant at The Bulgari Ginza Tower in Tokyo, awarded with one Michelin Star as well as the title of "Best Chef of The Year 2015".
On the top four floors of the Bulgari Ginza Tower, the luxury house's flagship location in Tokyo, shoppers can enjoy an extra serving of luxury cuisine: a delectable meal crafted by the eponymous head chef of Il Ristorante Luca Fantin. Fantin blends key traditional ingredients straight from his Mediterranean homeland with fresh Japanese meats, fish, and vegetables. When it's not possible to jet off to Japan, readers can discover the ingredients and inspiration behind Fantin's homemade tagliatelle with lobster, lamb with chicory and zucchini flowers, and tender squid ink gnocchi with La Cucina di Luca Fantin, complete with original photography.
Before working at the Bulgari Ginza Tower, the executive chef of Bulgari's Il Ristorante Luca Fantin in Tokyo was sous-chef at La Pergola in Rome. He has also worked at other prestigious restaurants such as Cracco in Milan, Gualtiero Marchesi's Hostaria dell'Orso in Rome, Akelarre and Mugaritz in Spain, and RyuGin in Tokyo. Fantin is currently the only Italian chef in Japan with a Michelin star. In 2015, the Italian culinary guide Identità Golose awarded him the title of "Best Italian Chef in the World."
Bulgari Ginza Tower is situated in Chuo-street in Ginza, the most prestigious luxury shopping district in Tokyo.The Ginza Tower, located at 2-7-12, Ginza, Chuo-ku, is home to the largest Bulgari store in the world, with 940 square meters of retail floor space, and includes a restaurant, lounge bar and a rooftop terrace with Italian-style garden. With its imposing 56-meter-high façade, the Bulgari Ginza Tower is an icon of metropolitan architecture for customers and visitors of Tokyo.