Alex Ferguson's wines sold for almost HK$30 million in Hong Kong. A single bottle of Alex Ferguson's rare wine sold for more than HK$1 million.
Sir Alex Ferguson CBE, the most successful manager in British football history, is working with Christie's to share one of his life's pleasures – collecting wines.
Christie's have been entrusted with selling part of the wine collection of Sir Alex Ferguson CBE. The collection includes a remarkable range of fine and rare wines featuring Domaine de la Romanée-Conti Burgundies and many Finest First Growth Bordeaux ranging from the 1986 to 2011 vintages, during which time Sir Alex guided Manchester United through the most celebrated chapter in its history.
A single bottle of wine sold in Hong Kong for more than HK$1 million at the first of 3 auctions, part of a global 5,000 bottle sale.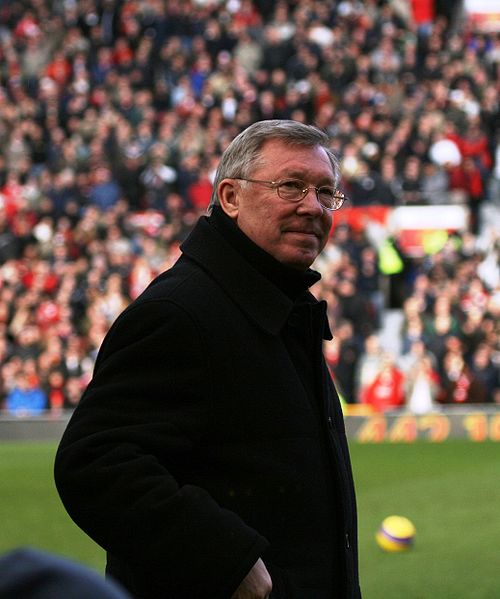 Fine & Rare Wines from The Collection of Sir Alex Ferguson CBE are offered over three auctions: Hong Kong held on 24 May (257 lots), London on 5 June (140 lots), and at an online-only auction which will run from 9 to 23 June (85 lots); all the buyers in the online-only sale will receive a signed catalogue. Alongside some of the wines in the Hong Kong and London auctions, Christie's will also be offering select pieces of signed footballing memorabilia. With estimates ranging from £350 to £65,000, the collection is expected to realise in excess of £3 million.
Christie's Hong Kong announced that 90 percent of first 257 lots were sold for a total of almost HK$30 million ($3.87 million). A six-litre bottle of 1997 Domaine de la Romanee Conti,including a card signed "Best Wishes, Alex Ferguson" sold for HK$1,225,000 ($158,001).
"My interest in wine began during a scouting trip in France and, over time, my enjoyment of discovery and collecting grew. The importance of collecting wine was that it served as a distraction and gave me a balance in my life that helped me in dealing with the intensity and demands required of me as the manager of Manchester United. In retirement, I now have the time to visit the places and people that will feed my passion, so I felt it made sense to release a large number of the wines I had collected over the years. I hope many will enjoy exploring my collection."
"We were fortunate in the sense that we had the provenance of Alex Ferguson's name and more importantly, the right wines for the market," Head of Wine for Christie's David Elswood told AFP.
The London auction will offer 140 lots on sale on June 5, while 85 lots will go on sale online from June 9 to 23.