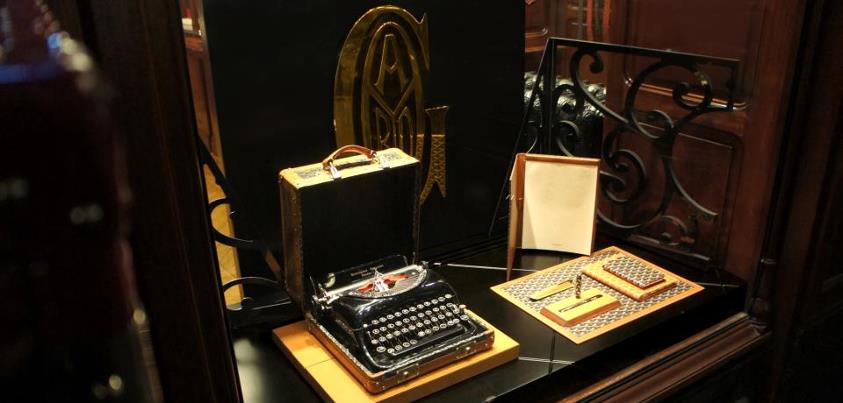 The year 2012 proved eventful for French Luxury trunk maker Goyard, the oldest Parisian trunk maker still in business, especially in terms of new boutique openings. Within a few months, three new retail spaces opened in three of the world's fastest-growing metropolises: Shanghai, Sao Paolo and Taipei.
Sao Paulo remains the only Goyard boutique in the world to be equipped with its own workshop, while the new Goyard store in the Taiwanese capital has its own resident personalization artisan.
During the holiday season, Goyard's flagship store at Paris' 233 rue Saint-Honoré celebrated the Maison's legacy, and displayed two exceptional vintage trunks from its Heritage Collection: : a 1914 "ladies' drawer trunk" originally designed for lingerie, gowns, hats and shoes, and a "drawer trunk"dating from 1911.
In November, Goyard launched "Le rendez-vous", the first fashion film by Goyard.
Goyard products do not change every season: "in a disposable society, they are meant to last," says the luxury house.
Goyard offers four distinct product lines:
– Travel goods: whether trunks, hard-sided luggage, trolley cases, vanity cases, hat cases or weekender bags, Goyard provides stylish travellers with all the accessories needed for a perfect getaway.
– A large choice of handbags, tote bags, pouches, briefcases and clutches for men and women, together with an equally large range of matching accessories: wallets, change purses, diary and check-book covers, business-card holders…
– Special orders,  just like in the 19th century: Goyard makes the wildest dreams come true with entirely hand-made custom-made trunks and luggage.
– Pet accessories. The « Chic du Chien » (« Canine Chic ») line was launched in the late 19th century by Edmond Goyard. It features collars, leashes, bowls and dishes for pets, and is sold exclusively at the Chic du Chien boutique, 352, rue Saint-Honoré in Paris. The Chic du Chien boutique also showcases a selection of curios and rare pieces.