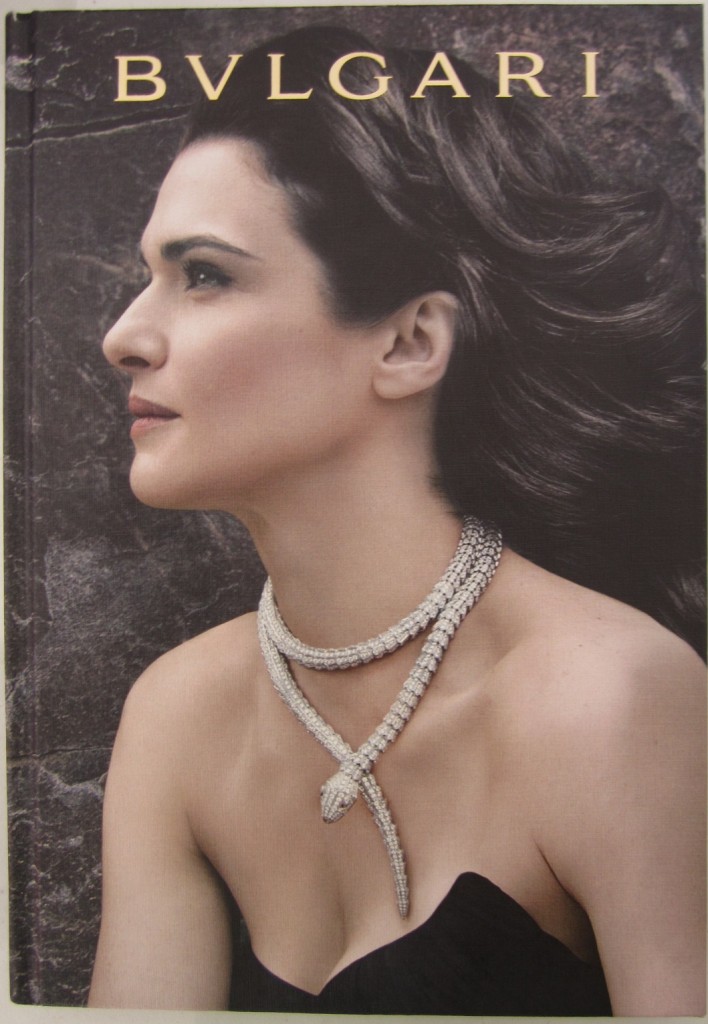 Jewelry trends are derived from the three Rs: red carpet, runway, and real life, says JCK Magazine. 2013 in jewelry will see the flowering of 12 trends compiled through jewelry market research of new styles seen at shows and during market appointments, runway fashions for spring, and top looks at awards shows.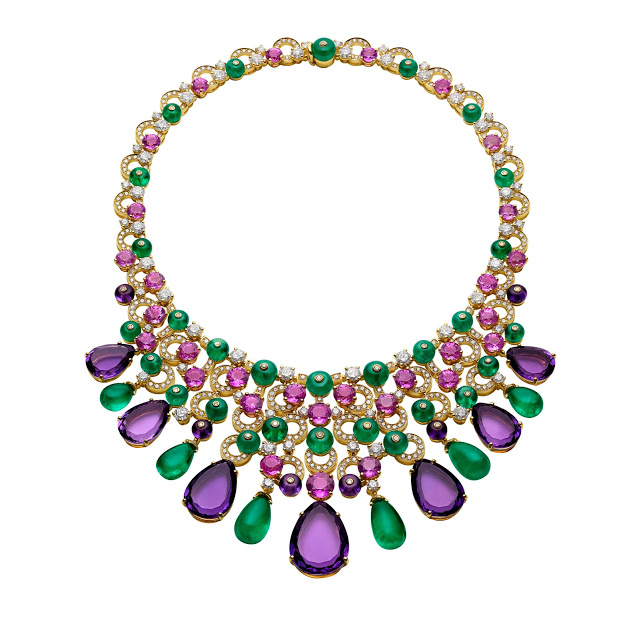 Emerald – the color of the year per PANTONE
Subtle Drop Earrings will make a slightly bigger statement than last year's studs.
Black and white will remain in style for quite a while. We will see more diamonds, cool colored stones like colorless rock crystal, black spinel, onyx, white topaz, and more.

Snakes. According to the Asian calendar, 2013 is the year of the snake! Be prepared to see more chic serpent jewels, limited edition for Asian market and Bulgari Serpenti collection.
Drusy.The flat-backed, crystal-dusted mineral has an organic look many consumers love, is relatively inexpensive, and is available in a wide variety of colors.
Cabochons. They were abundant during jewelry week 2012, and are a welcome sight after years of slices.
Youthful and fun hair ornaments like barrettes and hairbands, but also tiaras and crowns.
Amber jewelry.
Soft and Sweet. Petite karat gold pendants speak to the still-soaring price of gold and ideally accent spring's necklines and romantic themes, while matte- and sand-blasted gemstone finishes seen industry-wide this year speak to spring's soft aesthetics.
Brass, Bronze, and Well-Made Costume. Casual couture rules this spring, making room for earthy materials, denim, slouchy silhouettes, and the well-placed, well-made costume jewel.