Appointment of Marc Gläser as new Managing Director of Maurice Lacroix
Martin Bachmann, the long-standing CEO of the Maurice Lacroix Group, to leave the company at the end February 2012
In summer 2011, DKSH Group, the leading Market Expansion Services Group with a focus on Asia, acquired a majority shareholding by in the Maurice Lacroix Group.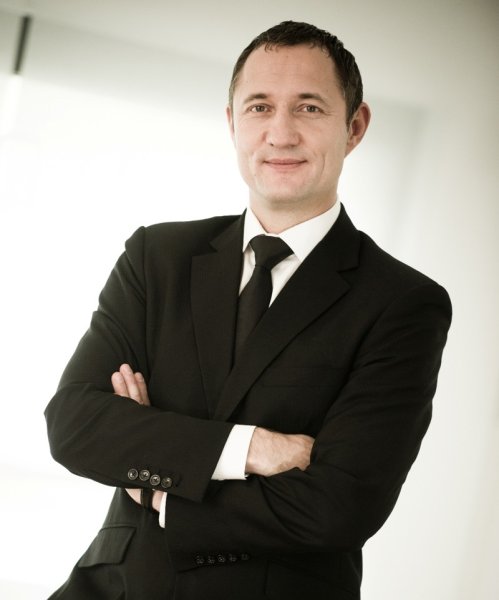 To position the Maurice Lacroix brand and product development even closer to the Asian market and to the needs of the rapidly growing customer groups, the function of a Managing Director Maurice Lacroix is being created, which will be independent of the management of the long-established watch case manufacture Queloz in Saignelégier and that of the producer of movement components, La Manufacture des Franches-Montagnes. Effective January 1, 2012, the newly created role of Managing Director Maurice Lacroix will be assumed by Marc Gläser, who has held various executive positions at Maurice Lacroix over the past seven years.
"Our expectations of overproportional growth in sales have been fulfilled, particularly in the Asian markets, where we are benefiting from the rapidly growing middle class throughout the entire emerging Asia region and their appetite for high-quality luxury and lifestyle products. We are convinced that through this new organizational structure and the enhanced focus on the diversity of core competencies within the Maurice Lacroix Group, we will be able to satisfy customer needs even faster and hence, accelerate our growth," said Joerg Wolle, President & CEO of DKSH.
Gonpo Tsering, Member of Group Management DKSH, and Chairman of the Board of Maurice Lacroix, stated: "I am delighted to take this opportunity to extend my thanks to Martin Bachmann, the long-standing CEO of the Maurice Lacroix Group, for his outstanding expansion efforts of the recent years. Following the successful integration of Maurice Lacroix in the DKSH Group, he has decided to leave the company at the end February 2012. Our very best wishes accompany him."
[adsenseyu1]
More on: trusted watch