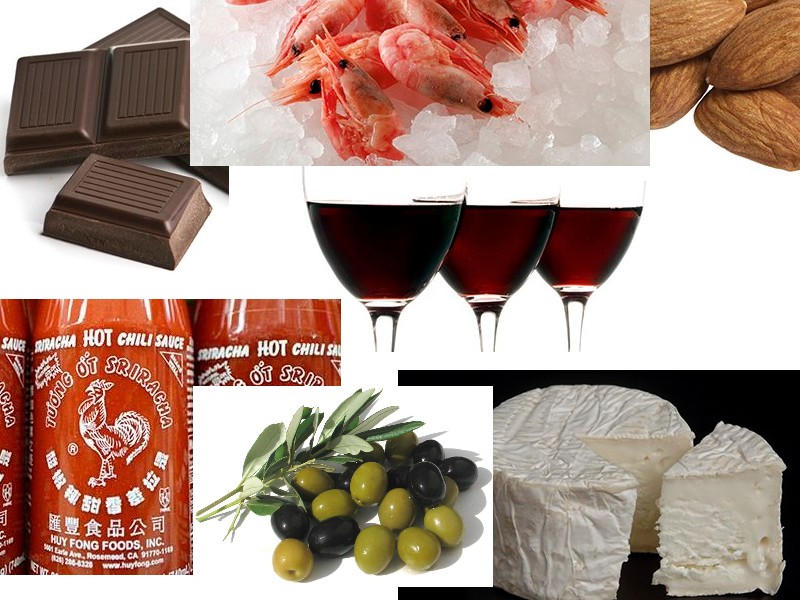 ---
This article titled "Luxury food shortage scares – should we believe the warnings?" was written by Emine Saner, for The Guardian on Tuesday 5th November 2013 18.36 UTC
Rarely a week goes by without some whipped-up panic about a food shortage that will threaten our cherished luxuries. Last week it was wine, this week it's almonds. The fact that so many of the recent examples have read like a middle-class shopping list rather detracts from the very real struggle that many households are facing as general food prices rise, but there's nothing like a threatened cheese, wine and chocolate shortage to get the better-off thinking about stockpiling – or at least that's what the headline writers appear to think. But what is the truth behind the looming shortages? And is it all China's fault?
Chocolate
"We've seen big increases in prices for cocoa butter, which drives chocolate prices up," says Liliana Gonzalez from the analysts Mintec. "There is a supply shortage in Ivory Coast [the main grower of cocoa beans], and for 2013/14 there is a forecasted decline in production of about 2%." This has been caused by dry weather conditions. Big price rises in cocoa butter have already been seen – in the UK, it is up 77% – she says. There is also rising consumption around the world "as the global economy starts to come out of recession". Headlines have warned the price of chocolate could rise by a third, while others, perhaps with a lesser grasp of maths, have said it will "triple". Gonzalez isn't convinced: "I would personally not say that. We have analysed the market and the price has gone up to 23p per 100g bar, an increase of 5p per 100g bar year-on-year. Supermarket own-brand chocolate retails at around 30p per 100g bar."
Goat's cheese
With production down – and demand up – there have been warnings that goat's cheese prices will rise over the next few months. The Grocer reports that France's production is down 8%, while the Netherlands, another large producer, is still feeling the effects of a cull of 50,000 pregnant goats and ewes in 2009 and 2010 to curb the spread of Q fever, a disease that can spread to humans. Richard Paul, sourcing director at Bradburys, a leading importer of cheese, says the demand for goat's cheese has also been rising among consumers and the catering trade over the last few years as it has become more fashionable. "It will have an impact on the price we pay," he says, "but it's more about availability and there is a shortage against current demand. China has suddenly got a taste for dairy. So there is a shortage and a demand increase and it's a perfect storm almost." As Christmas approaches, "when you see huge growth [in sales of] cheese, I think there will just be shortages on the shelf and there will be a few people who have to have an alternative product."
Wine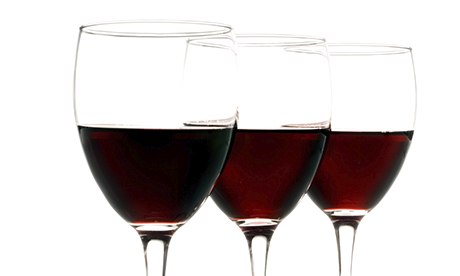 Much panic ensued last week when a Morgan Stanley report warned of a coming global wine shortage, with demand exceeding "supply by 300m cases in 2012", going on to add that it was the biggest shortfall in 40 years of records. Wine consumption has been increasing since 1996, but producers in Europe have been suffering from bad weather and poor harvests; meanwhile, a growing number of wine drinkers in China and the US are adding to demand. But almost as soon as the report came out, the counter arguments started flowing. The drinks writer Victoria Moore seemed unbothered by the "news", citing the low cost of vineyards compared with the cost of wine, rising production outside Europe and the prediction that 2013 will see a seven-year high in production levels as little evidence that we're about to run out of wine. For Felix Salmon, the Reuters blogger, Morgan Stanley's report was starting to look "more like an aggressively argued attempt to put forward one particular investment thesis as strongly as possible".
Chilli sauce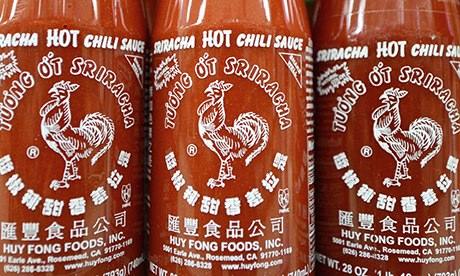 Nothing to do with the cost of ingredients rising, or a sudden increase in demand, but had a factory making a particular cult chilli sauce been forced to close last week, there would have been outrage – at least according to fevered news coverage, which warned customers that it may be time to start hoarding bottles. The sriracha hot chilli condiment, made in a factory in California, is not a unique product, but is one of the most popular. However, local residents have complained about its fumes, saying it causes headaches and burning eyes. Last week, a Los Angeles court ruled that it could stay open until a hearing later this month, by which time the factory will have finished processing its chillis for the next year's supply of sauce (it produces 20m bottles a year), though its long-term future remains in doubt.
Almonds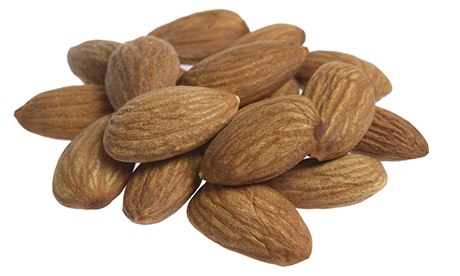 The decline in honey bees is having a noticeable effect on some farmers. The Financial Times reports that Californian almond farmers, who produce 80% of the world's supply, are paying three times as much to rent bees to pollinate their orchards, with the high prices due to rising bee mortality rates – and production is down 2%. Global demand for the nuts is also rising, which is fuelling high prices, with increases from countries such as China, and a rising number of people who are more aware of the health benefits of eating nuts and people switching from dairy milk to nut milk. The next two biggest almond producers, Australia and Spain, are also seeing big rises in prices. Last month, the Independent reported that some shops, including Waitrose, had run out of Green & Blacks' almond chocolate bars – possibly the very definition of middle-class panic-buying.
Olives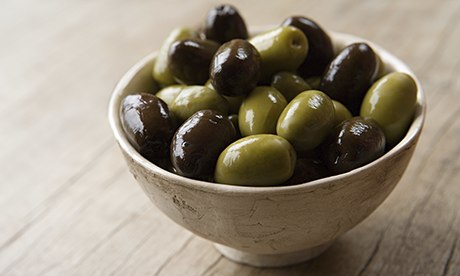 The crop of Greece's Halkidiki olives now being picked could be down by as much as 80% this year because of poor weather, and the Grocer reports that some suppliers could raise their prices by 50%. "Some olive suppliers will struggle to meet existing contracts, with the impact felt as soon as the next one or two months," Sam Higgins, an olive distributor, told the trade magazine. It comes on top of news earlier in the year that Spain's olive harvest had been hit by a drought in 2012, and that prices would have to rise.
Prawns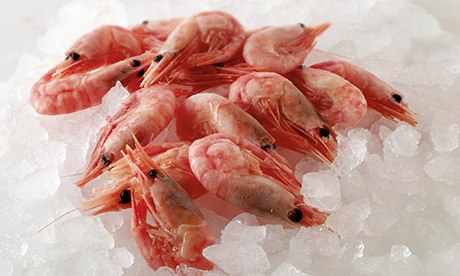 Prawns farmed in the three main countries – Thailand, Vietnam and China – have been affected by a disease descriptively known as Early Mortality Syndrome, which sent wholesale prices rising by up to 40%. The Thai Shrimp Association, the body that represents the main supplier to the UK, said exports would be down by 50% this year. Because of the rising costs, last month Jamie Oliver took prawns off the menu at his chain of Italian restaurants, which were buying 450kg of prawns a week. Still, Seafish, which represents the UK seafood industry, appears unperturbed. "Most suppliers for the UK market will have a risk strategy built into their supply chain that allows them to divert prawn sourcing away from traditional grounds into others and therefore keep supply broadly in line with demand," says a spokesperson. "If the current issues in supply continue in Thailand, sourcing could be changed to another country that is unaffected without any major impact being felt by the consumer. The UK has imported seafood from around the world for centuries, with issues in supply of one kind or another an almost annual challenge."
guardian.co.uk © Guardian News & Media Limited 2010
Published via the Guardian News Feed plugin for WordPress.