---
This article titled "The British destinations cashing in on big-spending Chinese tourists" was written by Will Coldwell, for The Guardian on Monday 14th October 2013 14.51 UTC
In a move that should have high-end British businesses rubbing their hands with glee, George Osborne has unveiled a new visa system to make it easier for wealthy Chinese tourists and businessmen to visit the UK. Motivated in part by a study that found Chinese tourists were buying vastly higher numbers of expensive designer handbags in Paris than in London, Osborne said: "I don't want us to try to resist your economic progress, I want Britain to share in it." In other words: "Hey big spender, spend a little time with me."
But while Chinese tourists are one of the fastest growing groups of visitors to the UK – a record 179,000 in 2012, spending a total of £300m – there remains a well-trodden path that most tours go down. In this case, it is mostly signposted by shops.
Blue Badge guide Nai-Lin Yeh has been organising tours for Chinese visitors in the UK for over 15 years. Despite his efforts to encourage tours to go further afield, one of the most popular locations requested by visitors remains Bicester Village, an outlet centre for designer and luxury labels in Oxfordshire. "In China the branded goods are very expensive and they worry about counterfeits," he says. "When they go shopping they want to spend a lot. I think they want material things more than the spiritual."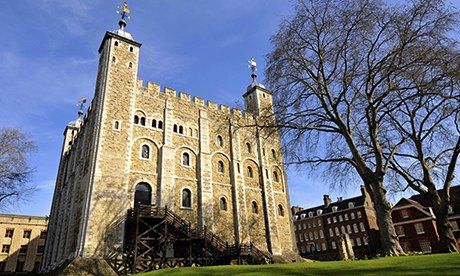 A visit to Bicester is usually preceded by a stroll around the colleges of nearby Oxford. Similarly, a visit to Stonehenge can incorporate Clarks Village in Somerset, an outlet store that Chinese tourists arrive by the busload to get themselves a pair of quintessentially British shoes at a fraction of their price at home. The fact that most Clarks shoes are actually made in China does not seem to be a deterrent.
When it comes to historic locations, Windsor Castle is the most popular, says Yeh. "Some want to go to the Tower of London, but tickets are expensive so normally they just go round the outside of it and take photos," he explains. "It's the same with Westminster Abbey. They want to avoid spending on entry but they spend a lot of money shopping. I took a group of eight to Harrods last week and they spent £70,000 in two hours. One of them almost bought a watch for £290,000."
Carey Fletcher, group chairman of China Britain Travel Group, points out that return visitors are more likely to explore sights outside the capital. "Now groups are going to the Lake District, which previously they weren't going at all. Brighton and Portsmouth are also getting more popular."
According to Visit Britain's International Passenger Survey, the top three "dream activities" for Chinese visitors in the UK are a tour of Buckingham Palace, watching the sunset at Stonehenge and spending a night in a Scottish castle. But despite this, and the growing popularity of whisky in China, trips to Scotland remain less common, with most visitors sticking to London. "The only place to buy whisky cheaper than in China is in the Duty Free," says Leh.
guardian.co.uk © Guardian News & Media Limited 2010
Published via the Guardian News Feed plugin for WordPress.