Heritage desk globes, luxurious blotters, paperweights and more… These beautiful pieces makes a memorable gift to mark a special occasion. Bring joy to everyday tasks with glamorous additions to any desktop.

Take a look at these sophisticated pieces of craftsmanship from Aspinal of London, Chopard, Montblanc, Montegrappa, Graf von Faber-Castell, Dolce & Gabbana and more. The perfect choice for yourself or a loved one. Look to Waterford for stunning crystal designs or Aspinal of London for timeless accessories, says Harrods, and make your desk work harder by choosing an impeccable table clock from Chopard.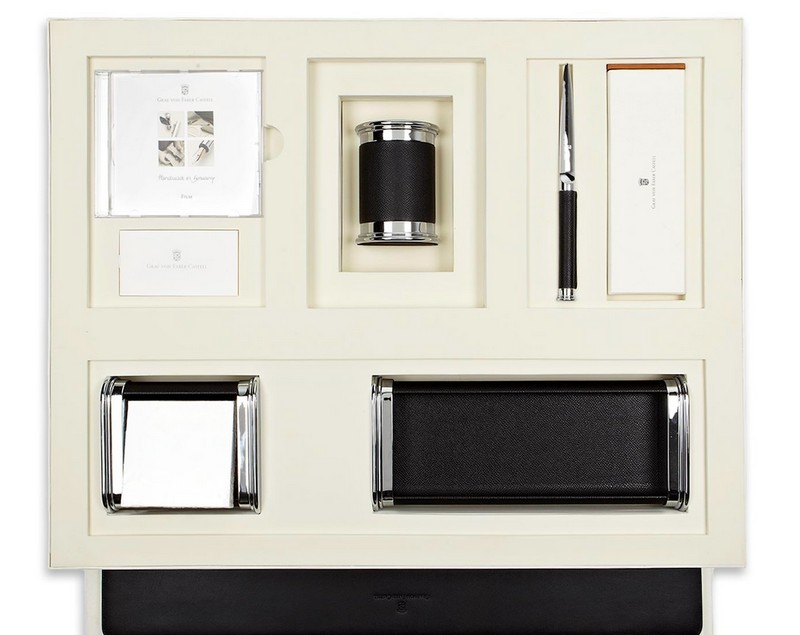 Graf von Faber-Castell Calf Leather Desk Set
This luxury calf leather desk set from Graf von Faber-Castell features a letter opener, notelet box, pen tray, pen holder, 6 guilloche pencils and a desk pad. An exquisite gift that's sure to last them for years.
The perfect size to keep handy on your desk, this leather bound appointments dairy from Harrods is ideal for personal or professional use. Each double-page spread features a week of the year in clear view, including other sections dedicated to calendars and maps. Gold detailing to the logo and page edges add a touch of refined luxury.

Dolce & Gabbana Medium Carretto Princess Notebook
Rich in character and the label's signature dramatic glamour, this notebook is made in the label's native Italy.
Chopard Imperiale Alarm Clock & Chopard Luna D'Oro Table Clock
Chopard's Imperiale Alarm Clock is a quartz clock crafted in stainless steel with a stunning rose-gold finish bezel, accented with three violet cabochons. The classic roman numerals alongside Superluminova-coated baton hands are paired with graceful white detailing and a fold-out stand. An essential luxury object, this alarm clock possesses all the graceful splendour of the Age of Empires, says Chopard.
Look to the cosmos with Chopard's Luna D'Oro table clock, an instant classic for serious collectors and casual timepiece admirers alike. Housed in sumptuous leather with luxe gold plated surrounds, this perpetual calendar clock displays the time, date, day, month, leap year and moon phase, and has a day/night indicator.

Chopard Vintage Racing Table Clock
The Chopard Vintage Racing Table Clock pays tribute to vintage racing cars with its dashboard counter styling and sleek palladium-finish surround. A Swiss-made quartz movement and footed stand makes this desk accessory a masculine must-have.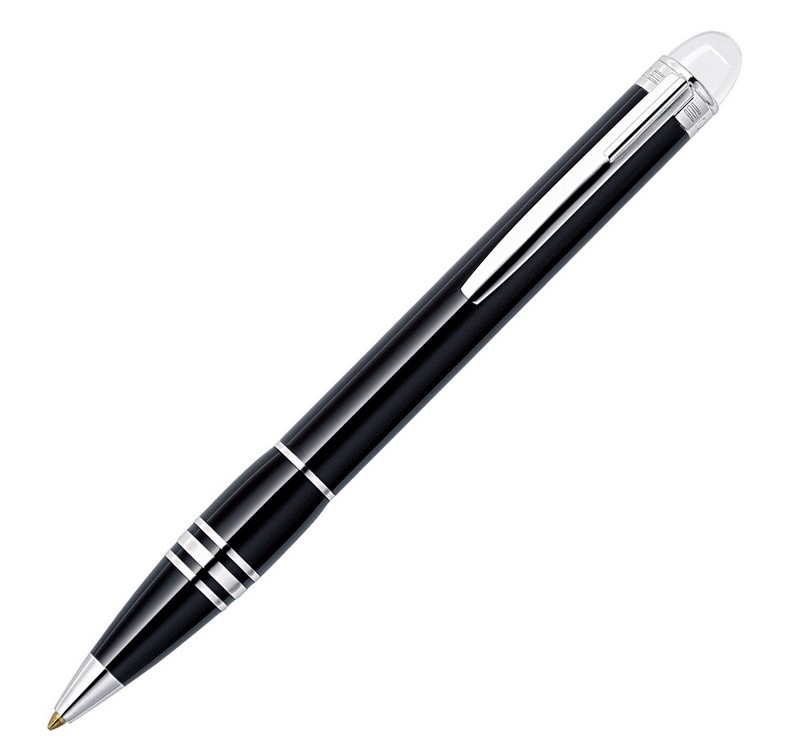 Montblanc StarWalker Platinum Resin Ballpoint Pen
The platinum-resin model from Montblanc combines the classic black of the precious resin body with shiny platinum-coated fittings for a sleek finish.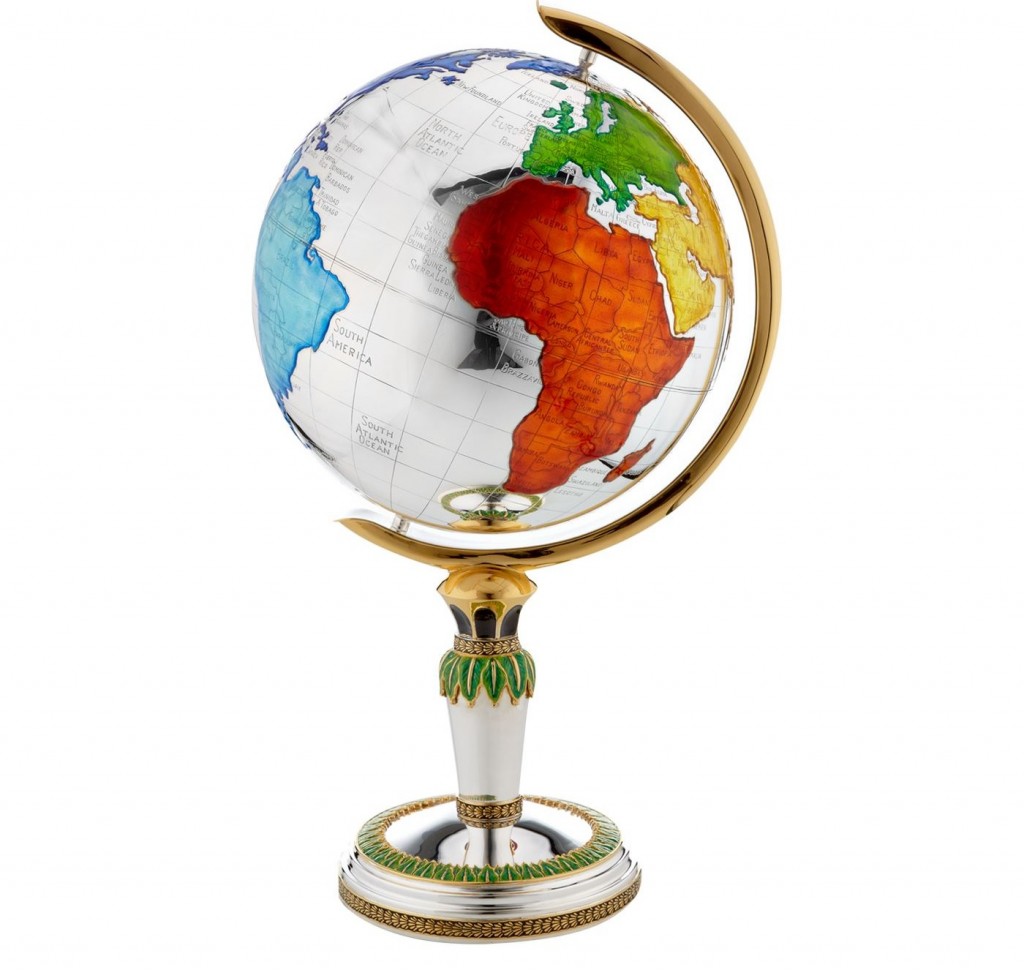 Made in England Carrs Silver Enamelled Silver Plated Globe
Produced to the most exacting quality standards, employing a combination of traditional and modern manufacturing techniques, this globe is crafted in polished plated silver with brilliantly coloured enamel.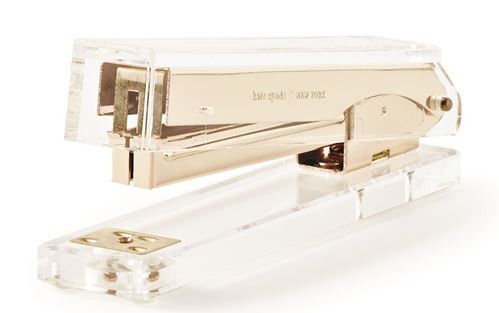 Kate Spade Strike Gold Stapler
Encased in a clear acrylic design, the bright gold stapler features the words Keep it together engraved through the top.

Caran d'Ache Bi-Colour Fountain Pen
Luxuriously crafted in Switzerland, it boasts an 18-karat gold, rhodium-coated nib and re-fillable cartridges making it an elegant writing companion that will stand out on a bureau or desk.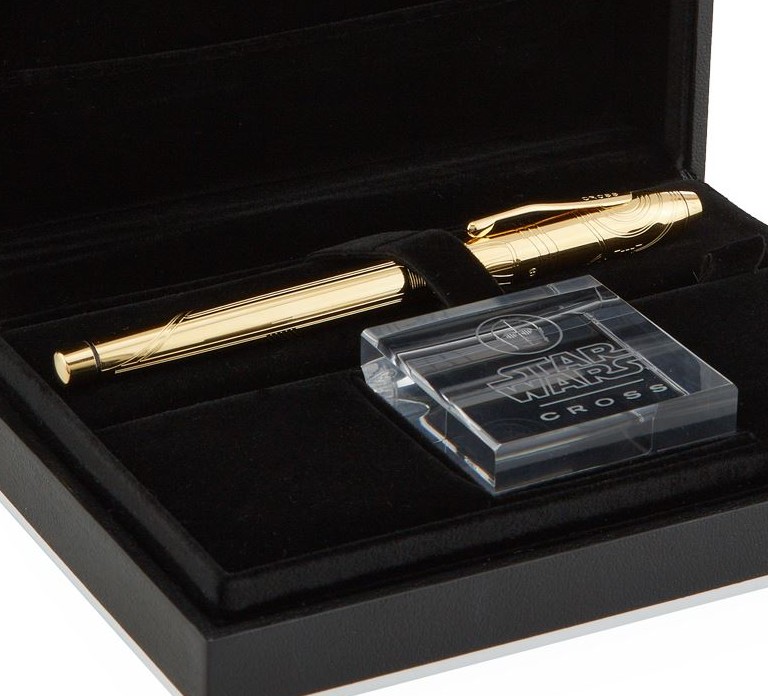 Cross Townsend Star Wars C-3PO Rollerball Pen (23kt gold plated)
Plated with gleaming 23 karat gold, the barrel and cap feature engraved designs inspired by the droid's instantly recognisable casing. With specially formulated gel ink flowing flawlessly from the nib, this unique piece is a luxurious gift for any Star Wars fan.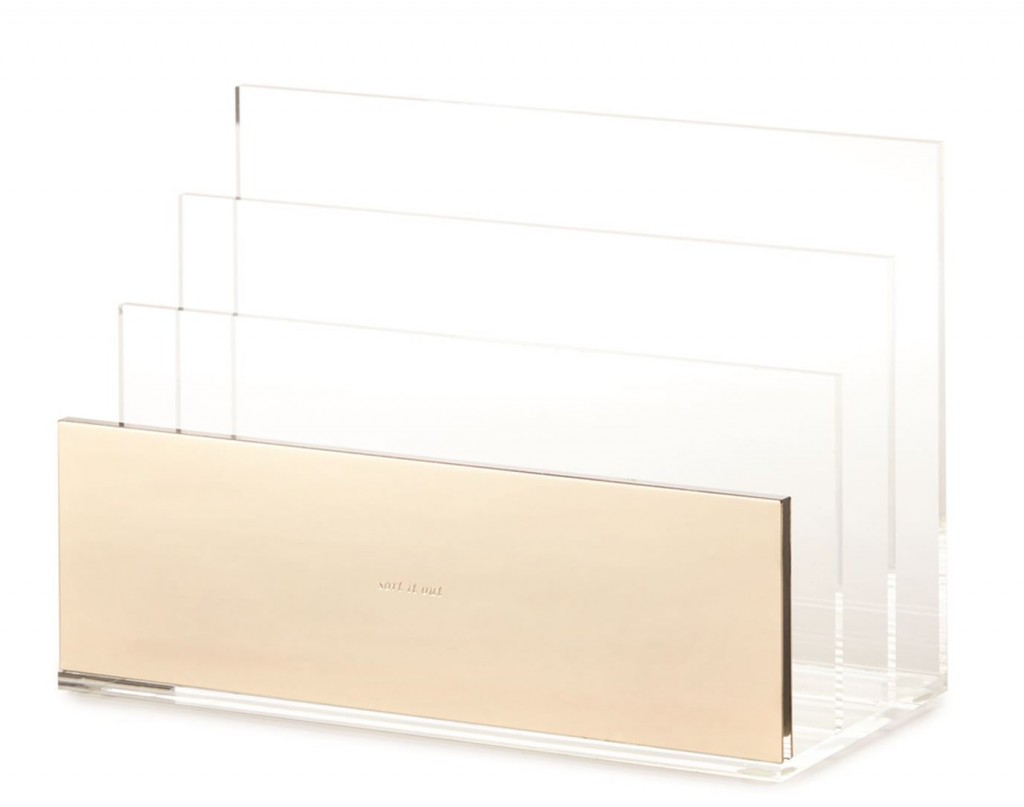 Kate Spade Strike Gold File Organiser with 'Sort it out' message
Designed in clear acrylic with a glossy gold-tone panel, the modern silhouette is engraved with the words 'Sort it out' to the front, offering instant motivation for a clean and tidy workspace.
Aspinal of London Croc Business Card Holder & Croc Pen Pot by Aspinal of London
Aspinal of London Business Card Holder features a solid cedar wood frame and has been crafted in slick Italian calf leather with a croc embossed finish. Complemented with a signature gold-tone logo plaque and smooth suede interior, it will stand proudly on any desk.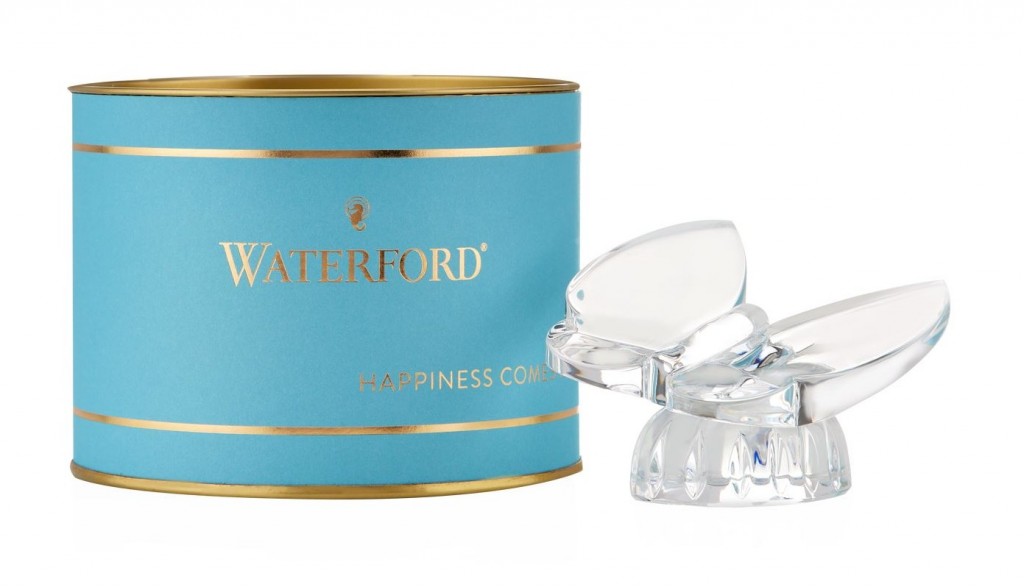 Waterford Butterfly Collectable
Waterford's Butterfly collectable showcases the wonderful clarity of the hand-cut crystal for which the brand is known. Sitting atop a faceted base, this sleek ornament will lend elegance and poise to a mantelpiece or dressing table.
Faber-Castell Karlbox Art Set – A limited edition of 2500 pieces worldwide.
Bringing together the worlds of fashion and art, the set includes a whole host of exclusive tools including pencils, pastels, pens and brushes.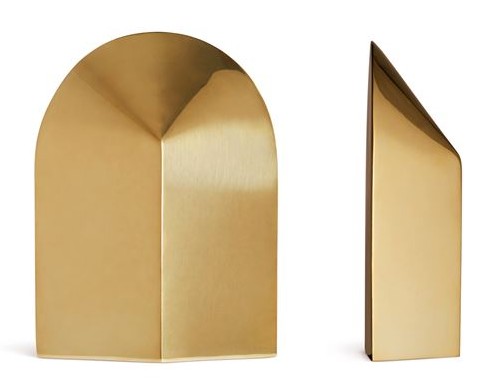 Aerin Archer Pure brass Bookends
Inspired by art deco designs, they feature a simple geometric style for a sculptural aesthetic, making them a perfect choice for someone who loves to read.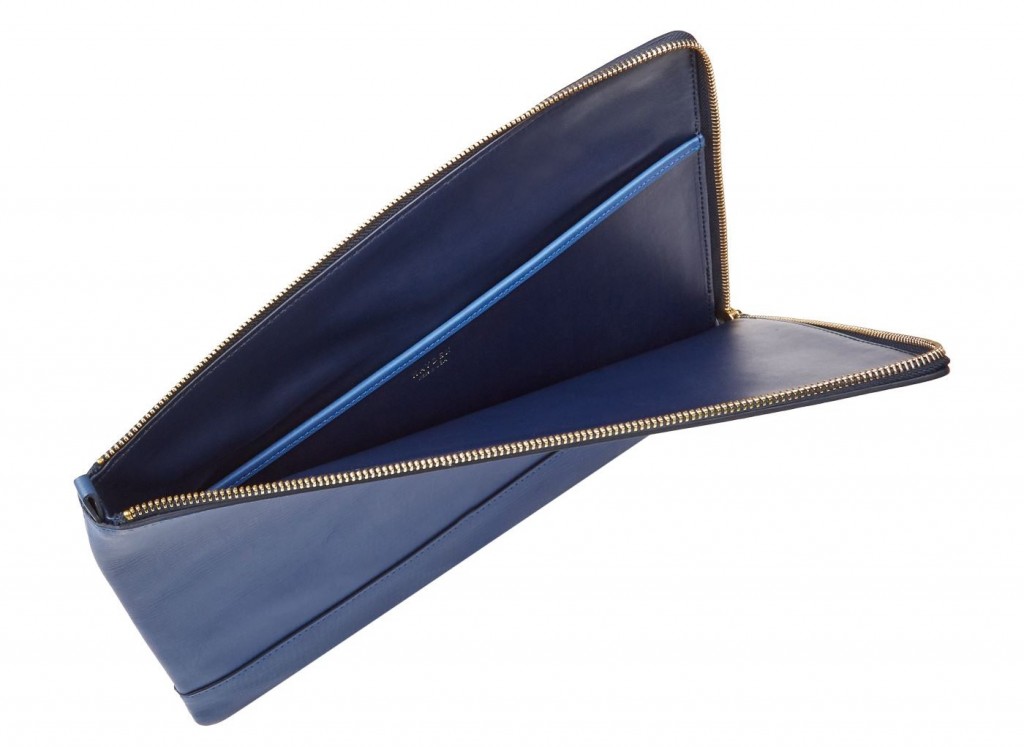 Hayden GI Roland Portfolio Case
Known for their exquisite craftsmanship and the tailored, modern sensibility of their products, Hayden leather goods are crafted in a family-run workshop in Melville, New York.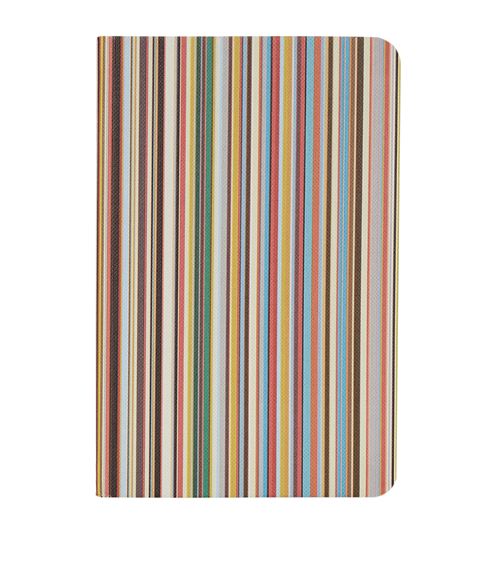 Paul Smith Striped A5 Notebook
Elegant, sleek and meticulously stitch bound, it has the brand's logo embossed to the back, with a handy ribbon page marker and ruled pages. Perfect for making lists or for gifting.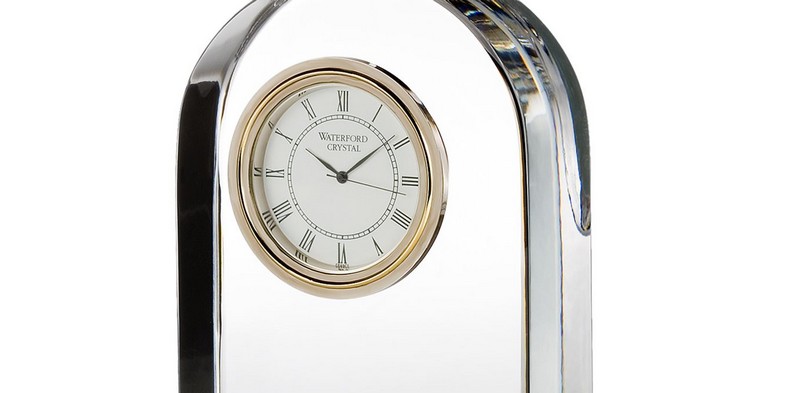 Waterford Crystal Lismore Essence Clock (Presented in a Waterford box)
Boasting a heritage in excess of 60 years, the Waterford Lismore collection is one of the most recognisable designs from the Waterford archives. Featuring a brass-rimmed clock face with traditional Roman numerals, the Lismore Essence clock features signature diamond and wedge cuts through the base.