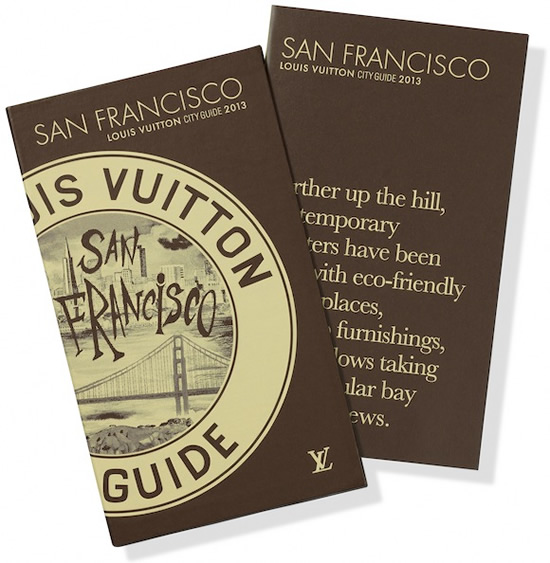 A must for the luxury-minded traveller, the Louis Vuitton's 2013 City Guides are, as asual, "packed with hidden gems and unique experiences". San Francisco Bay will be available for the first time as an individual volume and will be retailed starting with October 15th (224 pages; retail price US$35). The LV travel guide explores hotels with views, art galleries, beachfront restaurants,wineries, interior design favourites, bookstores, art museums, Bay Area excursions, and the best the region has to offer. In paralell, Louis Vuitton has made several short movies adapted from its City Guides.
For the seventh edition, the New York City Guide has been absolutely updated. The new edition of the Louis Vuitton NY City Guide capture the DNA of each explored city and are equipped with easy-to-use maps.
In 2012, Louis Vuitton City Guide "Cities of Europe" updated flush out the best addresses that will become essential in the near future: art galleries and contemporary design, tailors, bakeries, barber shops, palaces … 31 cities were sifted, and 7000 addresses listed with simple and detailed maps: Berlin, Istanbul, London, Moscow, Rome, Paris, Monaco, Toulouse, Lisbon but also Bari, Birmingham, Odessa, Salzburg, Zagreb ….
Louis Vuitton City Guides 2013 | New York – Manhattan Cocktail