Fashion Icon John Varvatos Rocks Patron Anejo Tequila with Limited Edition Bottle Stopper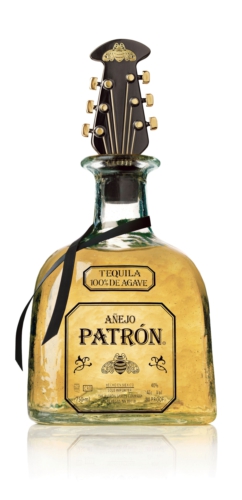 Patron Spirits has partnered with world-renowned fashion designer John Varvatos, the first-ever artist to collaborate on a new design element of the Patron bottle, to craft a limited edition bottle stopper. The inspiration for the stopper emerged from Varvatos' love of music.
Made of metal and adorned with the Patron bee, the stopper's miniature guitar head design, complete with tuning keys, reflects Varvatos' personal style and represents Patron Anejo's sophisticated character.
"As a fan of Patron tequila for many years, I thought we'd lend a little rock 'n' roll attitude to the brand," said Varvatos. "I hope everyone enjoys this limited edition stopper for many years to come."
Similar to Patron Silver and Reposado, each bottle of Patron Anejo is handcrafted with recycled glass, then inspected and numbered by hand.