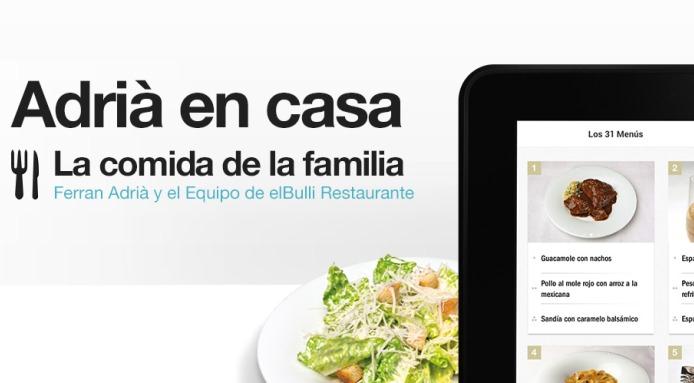 Ferran Adria's cooking app
Famous spanish chef Ferran Adria from the now shuttered Catalan restaurant El Bulli, has released a tablet app that contains 31 three-course meals based on his latest cookery book. Fish soup and beans, spinach and egg, all these meals written for a home chef.
Launched in partnership with Telefonica, Ferran Adria's cooking app includes simple, home cook-friendly dishes with instructions, shopping lists, cooking tips, an organizational guide, and the share-button for Facebook and Twitter.