Precious art deco crystal glasses for Le Bristol Paris' 90th anniversary.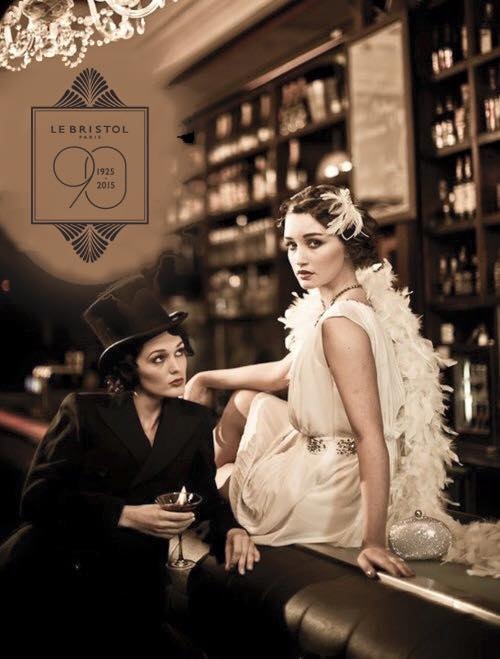 Le Bristol Paris, the authentic vibrant French palace completely refurbished, celebrates nine decades in the hospitality business. To celebrate its 90th anniversary, Le Bristol, the ultimate reference for Parisian art-de-vivre, created a unique a crystal highball glass inspired by the Art Deco style.
Because a 90-year celebration is an unforgettable experience, The Parisian Palace Le Bristol, one of the Oetker Collection's flagship hotel, sought to immortalize the celebration event by creating a valuable object emphasizing the passion for excellence. An object that narrates just a little of the beautiful history of this establishment, opened in 1925 at the height of the Roaring Twenties.
A year that was also about cocktails and the birth of Art Deco in Paris, as 1925 would shine throughout the world in the wake of the famous Exposition of Modern Industrial and Decorative Arts.
To create the anniversary piece, Le Bristol teamed up with Cristal de Paris a renowned family-run enterprise specializing in creating, decorating and polishing beautiful objects in crystal. Founded in 1970 by Marcel Ferstler, the company has been furnishing delicate crystal glasses to Le Bar du Bristol for several years.
An etched groove on the surface seems to wrap itself around the glass, echoing the movements of amber cognac dancing in a snifter. The crystal is also engraved with a stylized version of Le Bristol Paris's vining insignia.
Cocktails lovers can come at Le Bar du Bristol and enjoy the anniversary cocktail, designed by Maxime Hoerth, Head Barman and Best French Craftsman, while admiring the delicate lines of a precious crystal jewel.
Created exclusively for Le Bristol Paris, this highball glass was also offered as a gift to each of the luxury hotel's privileged guests attending the Gala Dinner of the Century, a prestigious Roaring Twenties evening to be held on October 24th in the Palace's sumptuous surroundings. Browse the images from Le Bristol Gala Dinner.
This October, Le Bristol Paris won also "Best Hotel Bar in Europe" at the 2015 Villegiature Awards. At the 2015 World Travel
Awards the luxury property took "France's Leading Hotel" title.