La Collection des Essences: Elie Saab's haute couture expertise brought to the world of perfume.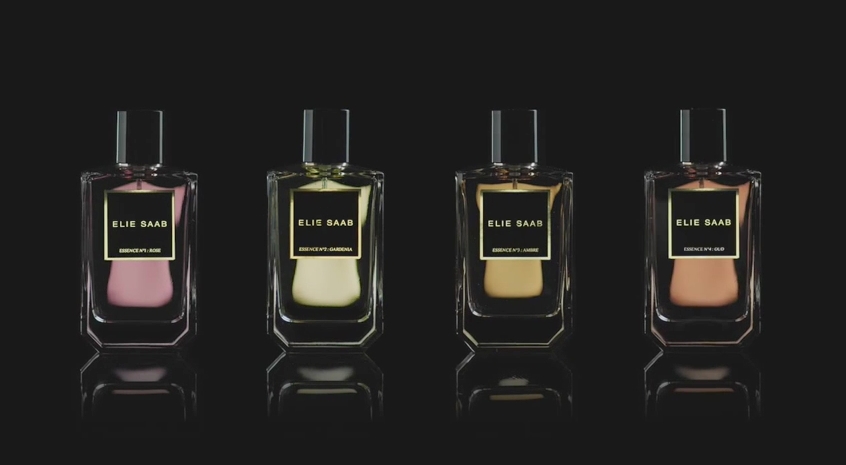 Fashion designer Elie Saab is bringing the haute couture expertise of the luxury fashion house to the world of perfume. Together with famous French-Armenian contemporary perfumer Francis Kurkdjian (winner of the Prix François Coty in 2001 for his lifetime achievements), Elie Saab created four new fragrances called Elie Saab La Collection des Essences – "the result of exclusive craftsmanship, rigorous selection of flowers and essences, and ultra- precise distillation."
The collection begins with Essence N° 1 Rose, a burst of essences and absolutes of Centifolia and Damascena Roses. Next, Essence N° 2 Gardenia blends wood tones with floral notes and green accents. Essence N°3 Ambre is a luminous reinterpretation of the amber accord, and finally, Essence N°4 Oud brings mystery and depth to the collection.
Elie Saab's La Collection des Essences is available exclusively in-store at Harrods.
Francis Kurkdjian's list of perfume creations is impressive: Acqua di Parma Iris Nobile, Christian Lacroix C'est la fête, Elizabeth Arden Green Tea, Guerlain Rose Barbare, Jean-Paul
Gaultier perfumes, Kenzo KenzoKi Lotus blanc, Juliette Has a Gun Miss Charming, Lancôme Miracle Homme, Maison Francis Kurkdjian, Yves Saint Laurent Kouros Eau d'été, and so on.
To celebrate Made with Love at Harrods, ELIE SAAB has designed a special edition of its Poincaré clutch, the Poincaré Noir. Its bejewelled surface recalls the craftsmanship of Couture; the crystals adorning its refined silhouette reflecting the same innate elegance of an ELIE SAAB gown. The piece is available in a numbered limited edition series exclusively at Harrods.