Peace Ranch, one of America's greatest ranches, to be sold at auction

Peace Ranch with its 610+ acre ranch near Aspen, Colorado is a paradise for horseback riders, fishermen, hunters, and skiers and one of America's greatest ranches. The estate will be sold at a September auction. Peace Ranch was originally offered for $49.5M and will sell by to the highest bidder with a reserve of $17M.
Peace Ranch is currently owned by Tom Bedell, son of former U.S. Representative Berkley Bedell. He and his wife decided to sell because they plan to spend more time focusing on
growing companies that they own.
"Concierge Auctions took great interest in Peace Ranch because not only is it a one-of-a-kind property, with top-notch amenities and a prime location, but also because it benefits from 10,000+ surrounding acres of National Forest for recreational use," said Laura Brady, Founder and President of Concierge Auctions. "The property is one of few in the country with a private access road across National Forest land."

"While Peace Ranch is expansive in its own right, unfolding over 610 acres, the property is also surrounded by thousands of acres of land that are not accessible except from the ranch," said Bedell. "The privacy that Peace Ranch offers, therefore, is simply unrivaled, and the future owners of this ranch will be able to use the entire basin for recreational activity, likely without ever encountering another person."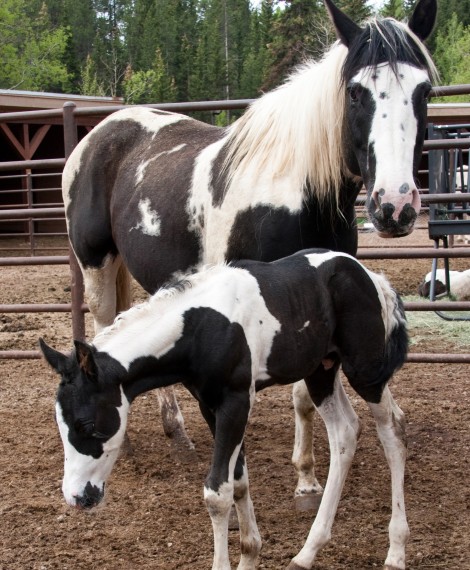 Horse lovers can canter along endless trails both on the property and throughout the adjacent national forest, without ever taking the same route twice. Those who want to improve their technique can do so in the property's stunning 150′ x 240′ outdoor riding arena. And riders who really want to put on a show can move indoors to the 29,000-square-foot, multi-use indoor horse arena, which can easily accommodate up to 1,200 guests.
For the owner who loves fishing and hunting, Peace Ranch features four stocked trout ponds and ample wildlife. What's more is that the property is only minutes from the Fryingpan River, a gold-medal international fishing destination where, as locals tell it, fish are measured in pounds instead of inches.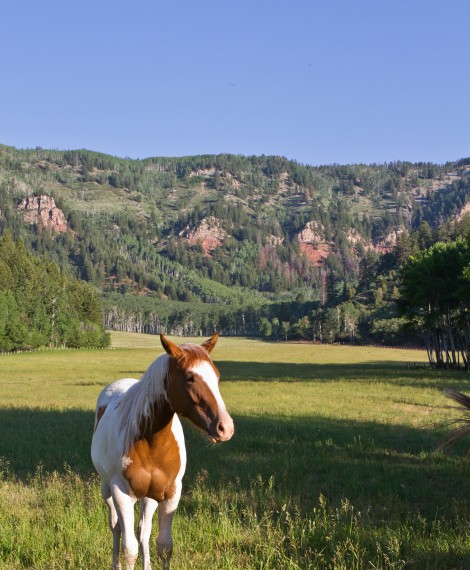 Rare for properties of this expanse is Peace Ranch's proximity to some of the best downhill skiing in the world. With Aspen and Snowmass approximately 40 minutes away, the lucky owner of Peace Ranch need not choose whether to hunt, fish, horseback ride, or ski – they're all in a day's mountain living.
Peace Ranch is also the ideal place to host gatherings. From an intimate holiday with friends and family, to a destination resort, the property's 5 residences and 16 guest rooms are suited to comfortably accommodate guests for any occasion. After a long day under the gaze of soaring hawks and the rustle of green Aspen trees, Peace Ranch's luxurious hot tub and pool are favorite locations for visitors looking to exchange stories and laughs.

"With abundant elk for hunting, stocked ponds for fishing, the nation's most beautiful horse arena, and thousands of acres of public land surrounding this inholding property, Peace Ranch is one of the top recreational properties in the West," said Latousek. "It's also turnkey, something that is rare for a property of this size. The next owner will get to benefit from all the property has to offer — five homes and expansive acreage and recreation — practically from the moment the gavel comes down, since it comes with all the farm and ranch equipment one needs, not to mention a top-notch ranch manager to take care of everything for a new owner."

The auction of Peace Ranch, located at 2900 Taylor Creek Road will be held live on September 16th by Concierge Auctions.