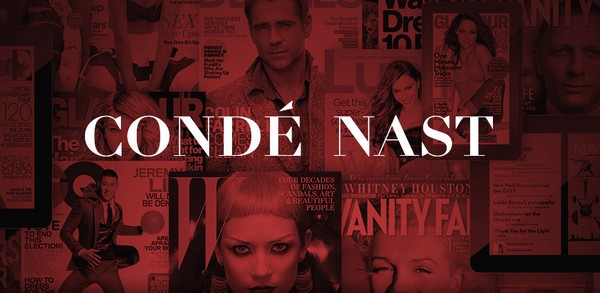 ---
This article titled "Condé Nast's style bible is still in Vogue as upmarket publisher sits pretty" was written by Josh Halliday, for The Guardian on Sunday 18th August 2013 17.41 UTC
This week MediaGuardian 25, our survey of Britain's most important media companies, covering TV, radio, newspapers, magazines, music and digital, looks at Condé Nast.
Autumnal tones have replaced summer pastels, and with the dawn of a new fashion season comes the biggest style bible of the year. Thumping in at 430 pages, the September issue of Vogue is the largest since the financial crash of 2008.
More significantly, it carries more advertising than any edition in the past five years, with 272 pages bought by luxury brands including Ralph Lauren, Gucci and Dior. Is this a return to the boom-time at Vogue House?
"You pick up a copy of Vogue and say 'Crisis? What crisis?'" says Douglas McCabe, a publishing expert at Enders Analysis. "It is absolutely fat with advertising. But I don't think every competitor would be feeling quite as bullish and optimistic as they are."
Vogue is enjoying its most profitable year ever, according to publisher Condé Nast, as the high-end fashion title prepares for its centenary celebrations in 2016. Advertising is up 6% compared to last year and spin-off events, like the Vogue festival and new courses at Condé Nast's school of style, have helped boost company coffers. "Brand Vogue has never been more powerful or profitable, or enjoyed a wider reach, than today," says Nicholas Coleridge, president of Condé Nast International and managing director of the British division.
With an enviable stable of luxury titles – including Vogue, Vanity Fair and Tatler – Condé Nast finds itself less vulnerable to the advertising pressures on other magazine publishers. It is not all rosy news, however, as circulation figures released last Thursday showed that Vogue's sales dropped by 6,400 copies in 2013's first half, compared to the previous six months. It now has an average monthly circulation of just over 200,000, according to combined print and digital figures, a slip of 3.1% on the second half of 2012.
These were the first sales figures since Coleridge publicly distanced Condé Nast from the industry's Audit Bureau of Circulations (ABC), complaining in February that "for the first time in my life, the question 'What is your circulation?' and 'What is your ABC?' is no longer interchangeable". He urged media buyers to ignore ABC results altogether and focus on figures released by the Professional Publishers Association (PPA) that combine print and digital editions.
Copies sold on Apple iPads and other tablets are, of course, where the growth is – but those editions still account for a fraction of overall sales and still fail to offset the decline in print. Digital sales of Vogue, for example, have grown by 3,898 copies since the second half of 2012 (3.78% of its total circulation) against a fall of 10,349 print copies at £3.99 apiece.
Is the digital revolution heralded by Coleridge struggling to take shape? "If this is the next level of their business plan you should be seeing exponential growth," says Rob Lynam, head of display at media buying agency MEC. "What we're seeing is marginal growth off an incredibly small base, so it means print sales are even more important to the overall heath of the titles."
Condé Nast will take comfort from the fact that the group's total circulation fared better than the other three major consumer magazine publishers, with print sales down 8.4% compared to 11.3% at Cosmopolitan publisher Hearst, 10.1% at Bauer, home of Heat and FHM, and 8.9% at IPC.
Coleridge says he has been pleasantly surprised by how "resilient" sales have been in the upmarket sector, but expects further closures of what he describes as "marginal" magazines owned by rival publishers. "But print itself is declining more slowly than doomsayers foresaw," he points out.
The publisher and author, whose goddaughters Edie Campbell and Cara Delevingne have both recently graced the cover of Vogue, conceded that the "middle market in print is challenging", with some circulation "softening". Glamour is seen as the "problem child" within its portfolio. In a prolonged difficult spell for women's lifestyle titles, sales of Glamour fell 5.6% on the previous half-year and were saved from falling under the 400,000 mark only by the inclusion of 13,000 free copies. Vanity Fair, too, surprised some industry watchers by reporting a 9.6% drop in print circulation on the previous period, to 88,377. "Condé Nast is going to have to work on Vanity Fair very carefully because any further decline would be damaging," says McCabe.
The most recents accounts for Condé Nast's UK empire show an increase in pre-tax profit to £17.3m on turnover of £117.8m in 2011. Only Coleridge and his fellow directors know how the publisher's bottom line has been affected by the recent performance of its flagship titles, but upmarket powerhouses like Vogue continue to sit pretty in an otherwise harsh environment.
guardian.co.uk © Guardian News & Media Limited 2010
Published via the Guardian News Feed plugin for WordPress.