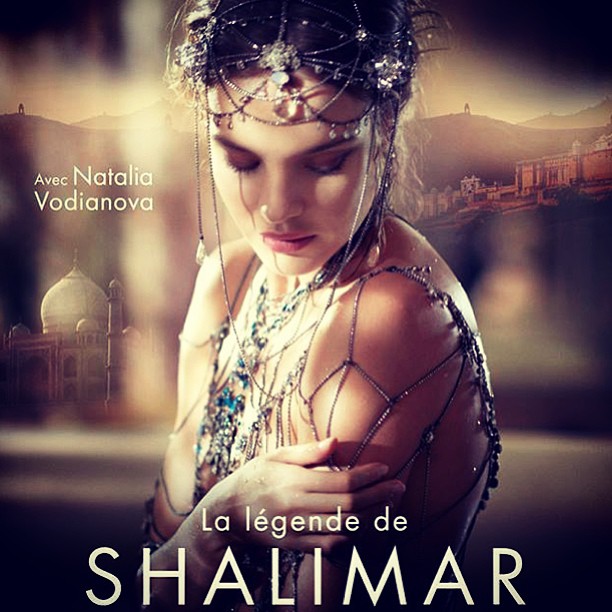 The Shalimar legend has been materialized by French beauty brand Guerlain, one of the oldest perfume houses in the world. . The new short film directed by French filmmaker Bruno Aveillan stars supermodel and actress Natalia Vodianova in the role of an Indian princess. Vodianova plays the role of princess Mumtaz Mahal, the wife of the emperor Shah Jahan and the character that inspired the construction of Taj Mahal.
Four centuries ago, in India, the Emperor Shah Jahan fell deeply in love with the Princess Mumtaz Mahal. For her, he created the splendid gardens of Shalimar, and dedicated to her, the Taj Mahal. Jacques Guerlain drew inspiration from the legendary love affair and created in 1920's Guerlain's iconic Shalimar fragrance. This incredible love story was the focal point for the first oriental fragrance ever made: the mythic Shalimar.
In 2012, Director Bruno Aveillan also directed a famous short film for Cartier "L'Odyssée de Cartier."
In 2004, Guerlain issued Shalimar Light by perfumer Mathilde Laurent. However, Shalimar Light was taken off the market and replaced by Eau de Shalimar in 2008. Shalimar itself is currently produced in Shalimar Extract, Eau de Parfum, Eau de Toilette, Eau de Cologne, and Fleur de Shalimar Edition. Guerlain also markets Shalimar Parfum Initial, which has a different formula, color and fragrance than Shalimar.