Fishing is a great hobby to get into. Quiet and relaxing, it is a perfect way to while away a weekend or two.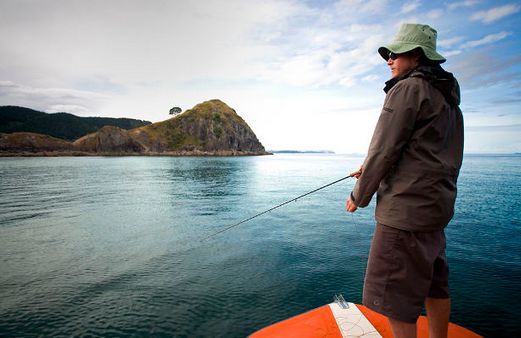 Walking into an angling shop may be intimidating at first, with all the different types of kit vying for your attention and your wallet. It's really not as bad as all that, however, because once you get your head around the basic equipment, you can easily sort yourself with all the essential kit you need to get started with fishing. Here's a rundown of the essential pieces you will need:
Rod Pods
You will need a decent rod pod to stabilise your rod in the ground, especially when the ground is dry or stony. Don't skimp on your rod pod, the cheaper models may look tempting but are likely to break up with very little use. As a rough guide, £50 is a good amount of money to spend and should get you a good quality pod that will last you many fishing sessions!
Carp Rods
Seen as this is the bit you are actually going to be catching fish with, you could argue that this is a pretty essential piece of kit! Again, it's important not to scrimp here as you don't want a cheap rod that is going to snap just as soon as the going gets tough.
The Shimano fishing range is a good brand to go for, as it is pretty trusted in the angling community and offers pretty good value kit.
Terminal Tackle
Terminal tackle is the stuff that goes to the end of the fishing line. We're talking hooks, rigs, spods, floats, that kind of thing. If you have got yourself a decent rod and pod, be sure to do them justice with some decent terminal tackle to match. Make sure you build up a decent supply, as there is nothing worse than running out of kit halfway through a session.
Also make sure you invest in a decent tackle box, as this will keep all your kit organised and ensure you don't lose any of your key items.
Carp Rigs
Setting up a simple carp rig is pretty easy, but it's understandable if you want to get some pre-tied when you are just starting out. Pre-tied carp rigs are sure to be tied together firmly, so in the early days you don't have to worry about it coming undone. These rigs are widely available from many angling suppliers which offer them at quite a reasonable price.
Bait
The bait is the treat on the end of the line that attracts fish to your hook. There are many types of bait out there, but boilies are just fine for a beginner looking for a standard carp. These can either be bought on the shelf or frozen, and come in a wide range of varieties and flavours. You could even have a go at making your own!
Fishing is a great relaxing hobby for young and old. No matter who you are, you too can discover the joys of fishing simply by putting together the right kit. With these tips, you will have your equipment all gathered together and ready for your first fishing session in no time!