Hennessy V.S Limited Edition by Shepard Fairey – a bold addition to any liquor cabinet.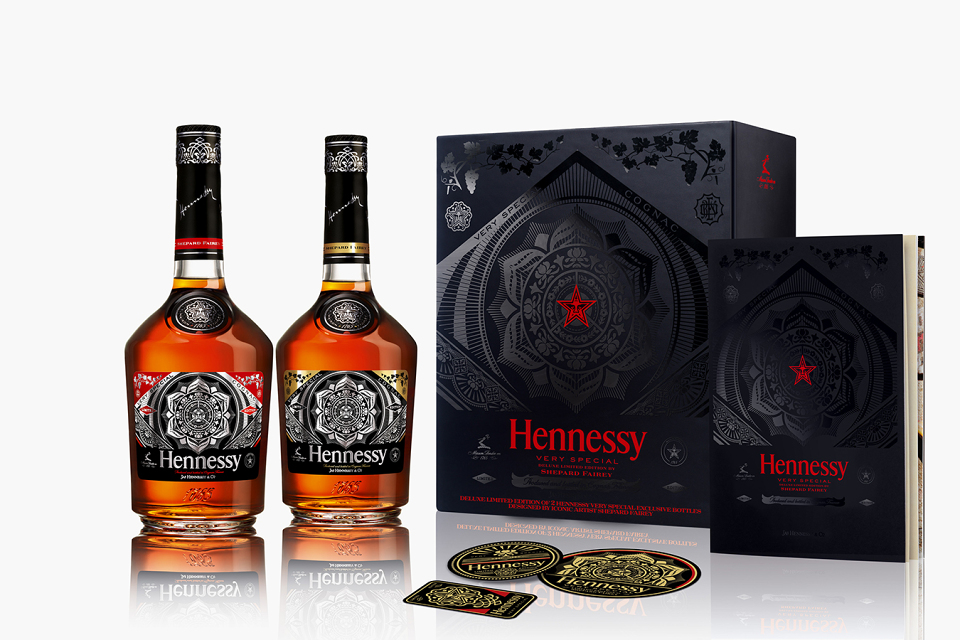 Street artist Shepard Fairey, one of the most influential American artists of the early 21st century, proposed his personal vision of a Hennessy Very Special cognac. The artist created his own design for the label resulting in a limited edition destined to leave an unforgettable impression.
According to Hennessy, the both parts involved in the artistic collaboration share "a never- ending quest for excellence, the love of true craftsmanship, and a passion for tradition and
innovation".
The artistic partnership continues with the "Very Special World Tour", which will visit leading cities across the globe. At each stop Shepard Fairey will unveil a street mural
created specially for the event. After kicking off in Los Angeles in early July, the tour will head for New York, Tokyo, Johannesburg and Berlin.
Hennessy's past collaborations include such famous names as Futura, Kaws and Os Gemeos.