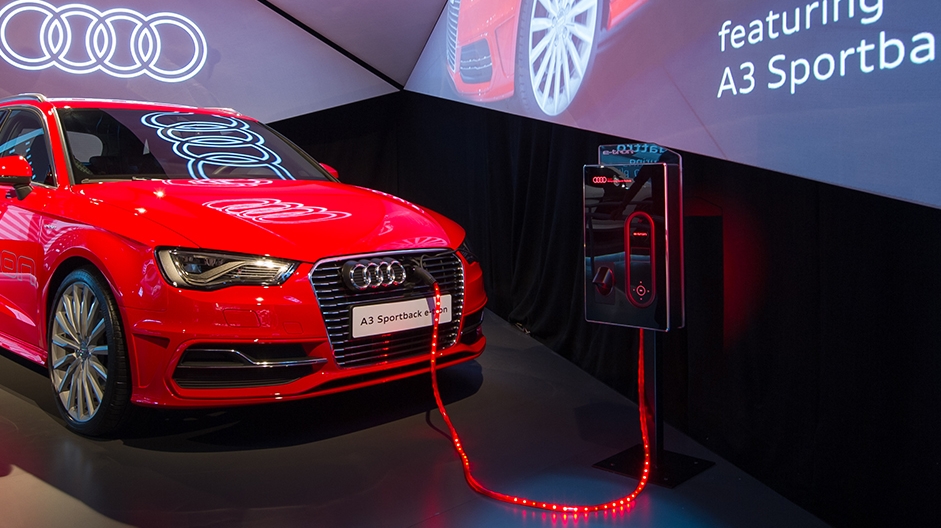 With the introduction of the Audi A3 Sportback e-tron – the first plug-in hybrid vehicle offered by the brand, Audi will offer three unique opportunities to help improve sustainability and reduce carbon emissions.
The Audi A3 Sportback e-tron combines sporty power with efficiency and a Level 2 charger for an eco-conscious and hassle-free electric driving experience. Expected to go on sale in the Fall of 2015, the A3 Sportback e-tron features multiple driving modes that give drivers wide flexibility in their EV and hybrid driving experience. Additionally, instead of a purely mechanical braking system like many electrified vehicles, an innovative recuperation system harnesses brake kinetic energy back into electricity for the drive battery. In hybrid mode, its range will be comparable to conventional combustion engine vehicles.
"The Audi A3 Sportback e-tron will offer drivers an eco-conscious vehicle ownership experience," said Wayne Killen, General Manager, Product Strategy and Launch.. Audi energy takes this to the next level with solutions that allow for sustainable fuel driving and a lower carbon footprint. We believe this will be one of the most comprehensive offering in the industry today."
For qualified owners of the A3 e-tron, Audi will offer at-home Audi-designed Level 2 charging developed in conjunction with Bosch Automotive Service Solutions. The premium car manufacturer will purchase carbon offset certificates in California and Africa to offset certain greenhouse gas (GHG) emissions associated with A3 Sportback e-tron vehicles. SunPower
will provide an optional home solar power system for Audi owners, especially A3 Sportback e- tron customers, including a newly developed home energy storage solution to capture additional solar energy.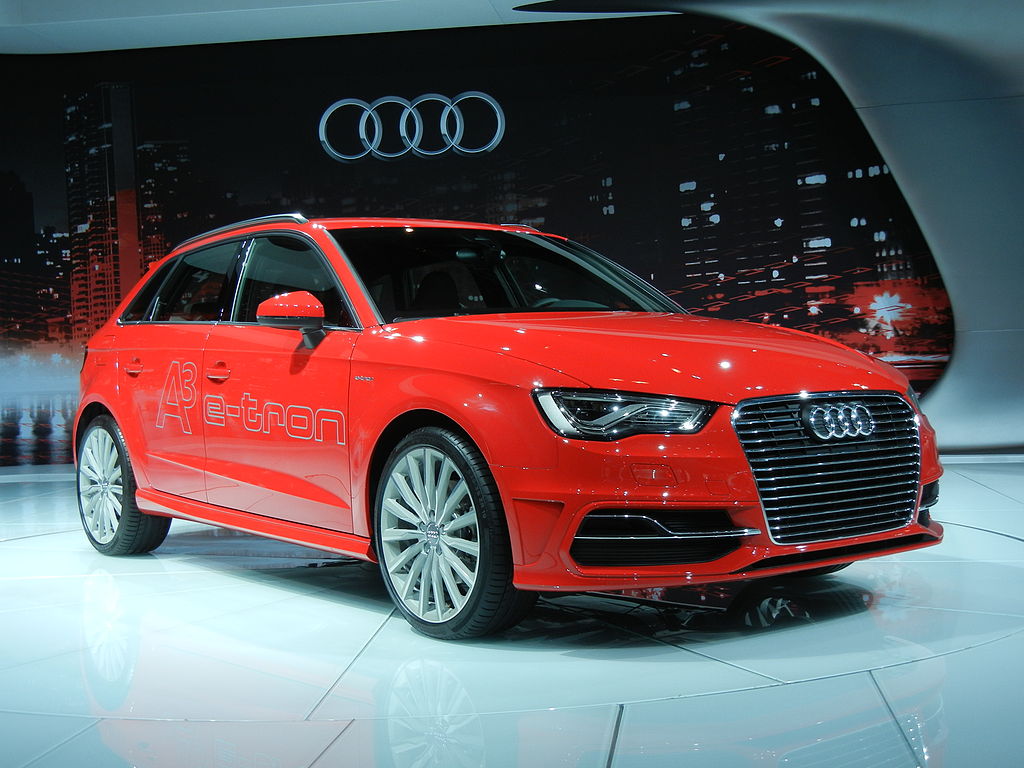 With the highest efficiency solar panels available in the industry today — including the 21% efficient X-Series Solar Panel which produces 75 percent more energy over 25 years than a conventional panel. Moreover, with lease, loan, and cash programs available, SunPower's flexible financing options make renewable energy even more accessible.
Additionally, Audi customers will be the first among SunPower's automotive partners to receive premier access to its energy storage solution which currently is in final testing and
expected to be available in early 2015. The SunPower storage system is designed to provide homeowners peace-of-mind and security that comes with knowing that during a power outage, their solar system will continue producing energy, and customers will have access to stored energy for powering their homes and A3 e-tron.