Rumble in the jungle. Carol Lim and Humberto Leon imagined KENZO x Disney Collection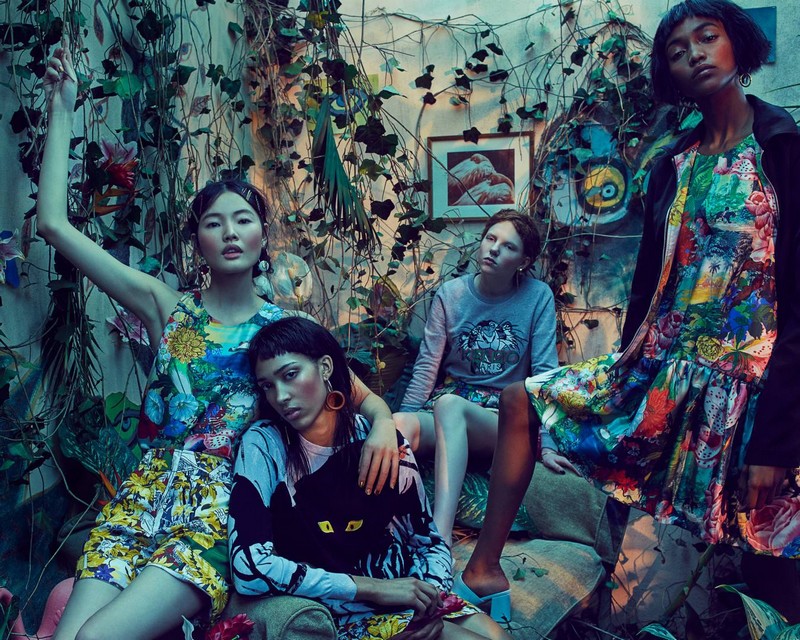 To celebrate the worldwide release of Walt Disney Pictures' live-action adventure "The Jungle Book" this April, French luxury house Kenzo designed a limited edition collection inspired by the story's classic characters.
The collection of ready-to-wear is available exclusively at Bergdorf Goodman in the United States. In support of the launch, Bergdorf Goodman will also reveal two windows on April 5 inspired by the upcoming live action movie that debuts in U.S. theaters on April 15, 2016.
KENZO Creative Directors Carol Lim and Humberto Leon delved deep into the Disney archives to source some of the original drawings from the classic animated movie, "The Jungle Book". Once they discovered these fantastically joyful sketches, the prints swiftly followed and Mowgli, Bagheera the panther, King Louie the orangutan, Hathi the elephant, Baloo the bear and Akela the wolf suddenly came back to life in two abundant and richly colorful jungle scenarios.
"What we found most appealing for this project was to marry strong Jungle Book elements with details that we know as quintessential KENZO. There's a way that everything comes together that is slightly familiar but also really fresh and exciting," explained Carol Lim and Humberto Leon, Kenzo's Creative Duo.
"The silhouettes we chose for the garments and accessories were inspired by the new direction Disney has taken with the live-action movie. There is a slight nod to jungle / safari elements (and even beautiful printed silk shorts directly inspired by Mowgli's costume). Everything has been executed in a way that feels elevated and modern, which has been the collective goal of Disney and KENZO from the very beginning of this
collaboration," added Kenzo's creative team.
The prints are featured on a women's collection of silk and cotton summer shirts, dresses, jackets and tops and on the men's collection which features light jackets, trousers, shorts and Hawaiian shirts. The collection draws inspiration from the French house's historic first store founded in 1970 by Kenzo Takada.