Wally Casa, the fourth 26m Wallyace, getting ready for the sea trial.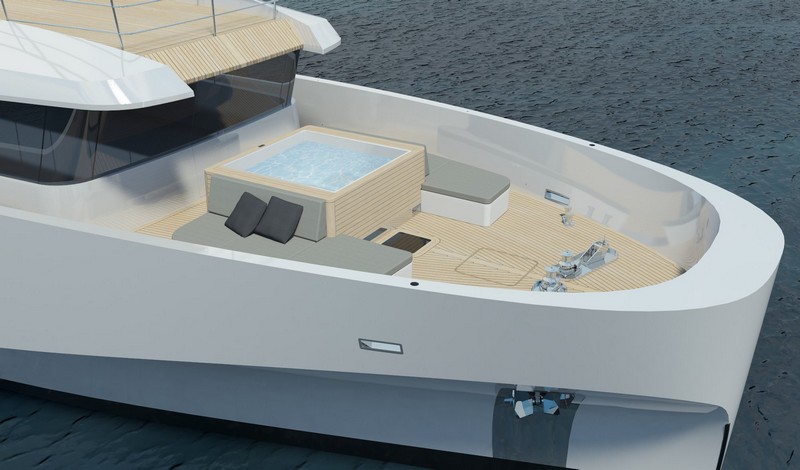 To improve the quality of the life on the water, Wally Monaco Yachts, the yacht building company headquartered in Monaco with manufacturing facilities in Forli and Ancona, Italy, introduced an innovative layout named Wally Casa, the fourth unit of the 26m Wallyace displacement line. The so-called Wally Terrace-on-the-sea is featuring the owners/VIP quarters aft with sliding glass doors giving access to the aft platform. The interiors are flooded with natural light while reflecting the Wally Yachts inside-outside concept to have living areas inside that extend outside and vice versa.
Inspired by the revolutionary sailing super yacht Tiketitan launched in 1998, the Wally Casa yacht is featuring the unique three cabin layout with the aft huge owners' suite: a 33 m2 private area opening onto the Terrace-on-the-sea. Additionally, the aft platform has been extended by over one meter than that of the previous units.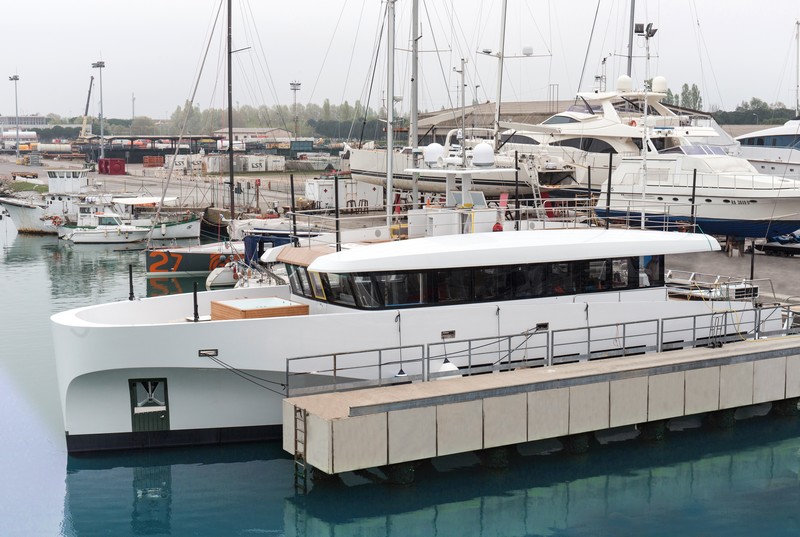 The Wally inside-outside concept runs throughout this displacement yacht: the living area under the superstructure is completely surrounded by glass offering a 360-degree view.
The Wally DNA is to enjoy open-air living and the sea, and is reflected in the open-air social areas: 130 m2 of outside space over two decks, larger than any other yacht in her size range.
A first of Wally Casa is the outdoor custom hot tub located in the forward social cockpit of the main deck, with beautiful sun pads on both sides. The garage of the 5-meter tender is uniquely located amidships over the engine room with direct access to the crew and service area, and separates the guest and crew quarters for maximum privacy.
The 26m Wallyace offers large interior volumes as well: more than 160 m2 of living space with unusually tall headroom.Wally Casa provides over 50 m2 of open space social area with a loft-style atmosphere, incorporated in the glass walled superstructure, that includes the lounge with large sofas, the dining table for 10-12 guests, and the steering and navigation station.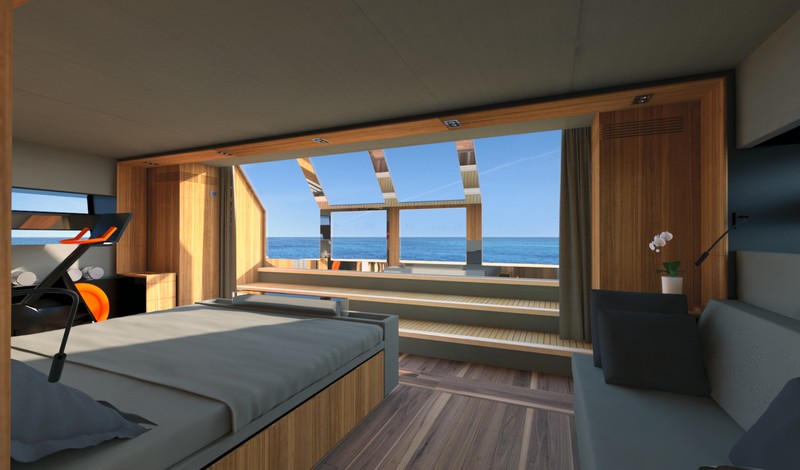 The accommodation is for seven guests in three cabins (owner's suite, guest double cabin, guest twin cabin with Pullman) and four crew. The interior styling combines walnut wood with grey fabrics.
The propulsion system is characterised by engines that run at low RPM offering many advantages such as low vibration, low noise, low consumption, little maintenance, and long life. The quality of the cruising life is guaranteed by the gyroscopic stabiliser.The new Wally Casa will cruise around the Mediterranean during the summer, and head to the Caribbean at the end of the year, on her way to her home port in Baja California, Mexico.