Limited edition unisex tiger sweatshirt launched to support KENZO's partnership with the Blue Marine Foundation.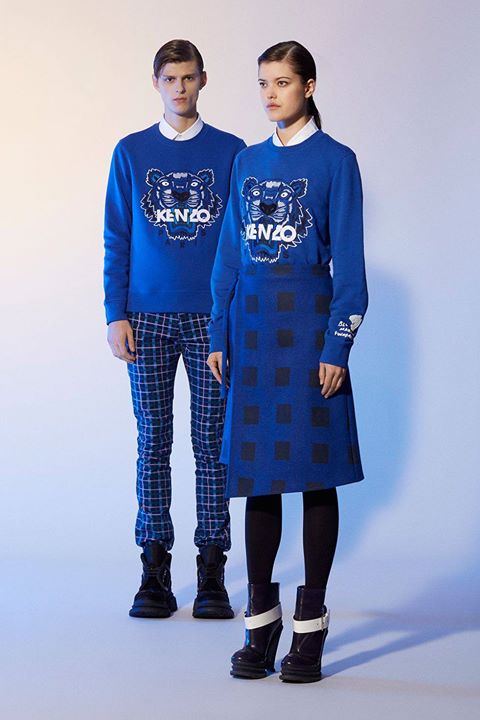 Blue Marine Foundation, a new UK charity founded in 2010 by the people behind the film The End of the Line, exists to fix the largest solvable problem on the planet – the crisis in the oceans. By raising a springboard of €100 million to leverage conservation gains, BLUE aims to increase the area of ocean protected by marine reserves from 1% to 10% over the next ten years.
The  partnership of the French luxury house Kenzo (founded in 1970 by Japanese designer Kenzo Takada) with the Blue Marine Foundation started in Spring 2014 with Kenzo's "No Fish No Nothing" collection to support their mission to promote sustainable fishing and create protected marine reserves.
This Fall, Kenzo launches a limited edition blue tiger sweatshirt to support their mission to build a large marine reserve in the seas around Antarctica, an area rich in biodiversity.
The iconic tiger shirt created by Humberto Leon and Carol Lim, currently the head designers of Kenzo, has been worn by many celebrities and fashion bloggers including Beyoncé, Zooey Deschanel, Swizz Beatz, Selena Gomez, Spike Jonze, Joan Smalls, Lorde, and Rihanna.