Oceanco's 91.5m Equanimity Honoured with Two Award Distinctions in Two Weeks.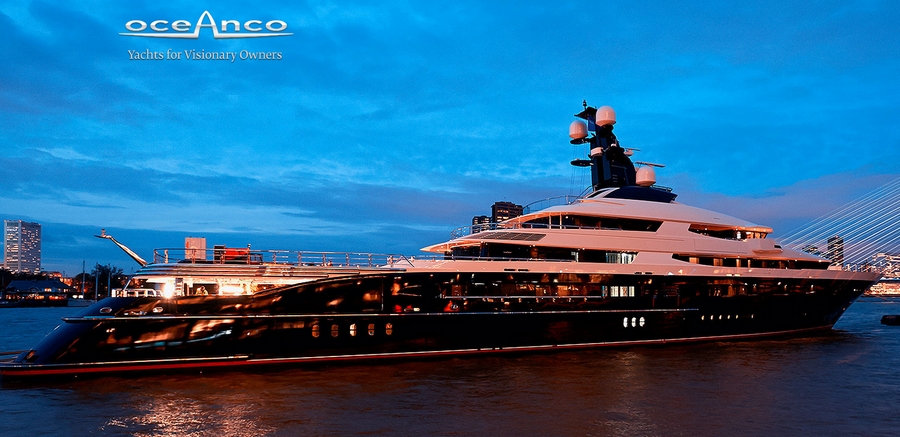 On the 13th September, Oceanco's stunning new 91.5m superyacht Equanimity won the prestigious award for "Best Yacht of the Year over 82m" at the 2014 World Yacht Trophies. The exclusive awards ceremony  took place in Cannes at the Carlton Beach Hotel and featured a gala dinner followed by the awards presentation and a spectacular nighttime parade of yachts cruising along the shoreline.
On 23 September, Equanimity superyacht had the further distinction of winning the esteemed Monaco Yacht Show award for "The Finest New Yacht of the 2014 Monaco Yacht Show"- the Best in Show. The award ceremony took place at the lovely new Norman-Foster designed Yacht Club of Monaco.
Equanimity is the industry's first superyacht expressly designed and built to be fully Passenger Yacht Code (PYC) compliant and can comfortably accommodate 26 guests. Oceanco's in-house design team is responsible for the exterior styling and layout and industry- renowned designer Andrew Winch Designs created Equanimity's serene Asian-inspired interior design.
One of her main features includes a spectacular beach club, including a gymnasium, massage room, sauna, steam room, experience shower and plunge pool with folding platforms giving direct access to the sea.