The Ritz-Carlton Yacht Collection celebrates keel laying milestone for inaugural luxury yacht.
The Ritz-Carlton Yacht Collection brings the Ritz-Carlton Hotel brand's service and style to sea. Created by The Ritz-Carlton and maritime experts Douglas Prothero and Lars Clasen, the first of three lavish cruising yachts is scheduled to take to sea in Q4 2019.
In accordance with longstanding maritime tradition, The Ritz-Carlton Yacht Collection celebrated the milestone keel laying of its inaugural yacht at the Hijos De J. Barreras Shipyard in Vigo, Spain. Representing a unique first for a luxury hotel operator, The Ritz-Carlton Yacht Collection will be a bespoke yachting experience offering an intimate journey with space for only 298 guests.
Celebrating the official start of a ship's construction, the keel laying ceremony was historically used to mark the initial placement of a central beam, which served as the vessel's backbone. Today, as ships are built in a series of modular components, the symbolic ceremony is used to mark the lowering of the first module into place in the building dock.
"The keel laying is a significant moment in the ship building process and signals that we are well on our way to redefining luxury at sea with The Ritz-Carlton Yacht Collection," said Douglas Prothero, Managing Director of The Ritz-Carlton Yacht Collection. "The intimate size of our ships and compelling itineraries will give our guests the opportunity to explore unexpected destinations, all while enjoying the legendary Ritz-Carlton service. This is an exciting new venture and we look forward to celebrating the many more milestones to come."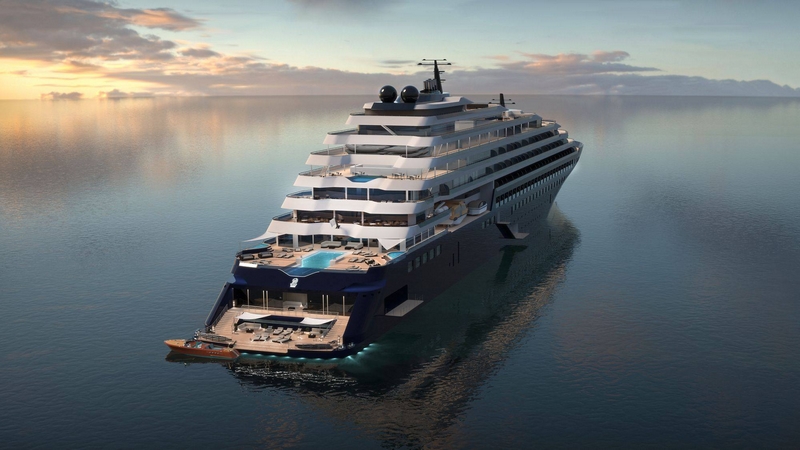 "The opportunity to design The Ritz-Carlton Yacht Collection has been extremely exciting as we have been able to start from a blank piece of paper and create a whole new brand from scratch. Our guiding principles for all aspects of the yacht's design have been spacious privacy and personal comfort" said Executive Project Director Fredrik Johansson. "The keel laying celebrates how far we have already come in the design process, and in creating the most exclusive and serene experience possible at sea."
Reservations for the first of three lavish yachts in this series will open in May. The inaugural ship will cruise a wide variety of destinations depending on the season, including the Mediterranean, Northern Europe, the Caribbean and Latin America. The specially designed, small capacity vessels will measure 190-meters and feature 149 luxury suites to accommodate up to 298 passengers. The Ritz-Carlton Yacht Collection will offer voyages ranging from seven to ten days, combining signature Ritz-Carlton service and amenities on board with uniquely curated destination experiences. The ships of The Ritz-Carlton Yacht Collection are also available for private charter, announced the company.