Calling all fashionistas: The opening of Chloé's flagship store on rue Saint-Honoré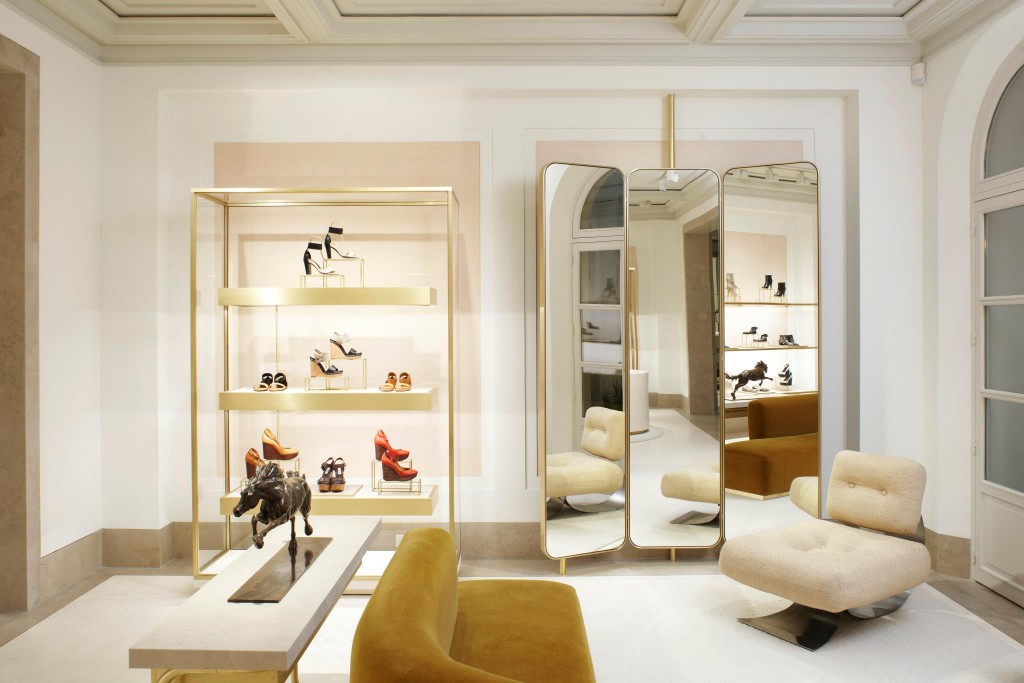 Chloé fashion house celebrated the opening of the first Maison Chloé on 253 rue Saint-Honoré in Paris. The new space on Rue Saint-Honoré is the label's first Maison with a new architectural and client experience concept, with a team of stylists who offer a personalized shopper approach to service. In a space totalling 475 square meters, the boutique spans two floors, with a centred inner courtyard and terrace lush with greenery.
"A light-filled space where one can wander around freely. It is designed with poetry and luxury and reveals a natural hospitality, a "cool attitude" that defines the Chloé spirit and its welcome," Chloé described the new Parisian flagship.
For the opening of Chloé's Parisian flagship store, the fashion house teamed up with Mandarin Oriental Paris, a premier location on Rue Saint-Honoré, for a new fashion offer called "J'aime Chloé".
Fashionistas will be spoiled with a luxurious stay at the city's chicest address, Mandarin Oriental, Paris, beginning with a VIP welcome in a Couture suite. True to their name, the Couture suites are beautifully stylish, and include the Broderies de Perles, Coromandel and Arabesque suites, all adorned with special, bespoke Lesage silk embroidery with pearls, crystals and sequins. Guests will also enjoy a VIP welcome at
the stunning new Chloé boutique as well as have the pleasure of receiving a limited edition "Alice" handbag, in exclusive "stem ginger/gold savannah", all numbered and engraved, and of which there are only 30 available, and only at the Chloé boutique at 253 Saint-Honoré.
The 'J'aime Chloé' offer includes: Luxurious accommodation for one night, from Couture Suite categoryBreakfast for two at Camélia, VIP welcome amenity in room, VIP welcome at the Chloé Boutique, 253 rue Saint-Honoré, and a limited edition "Alice" handbag (medium model in exclusive "stem ginger/gold savannah").
The 'J'aime Chloé' offer is available from 25 February to 31 March 2013 for one night only and is priced from EUR 3,300, based on two sharing. The hotel's 99 luxurious rooms and 39 suites offer guests an eminently stylish Parisian experience, and are among the most spacious in Paris.