A man's watch for a man's man. IWC Aquatimer Chronograph Edition "Jacques-Yves Cousteau"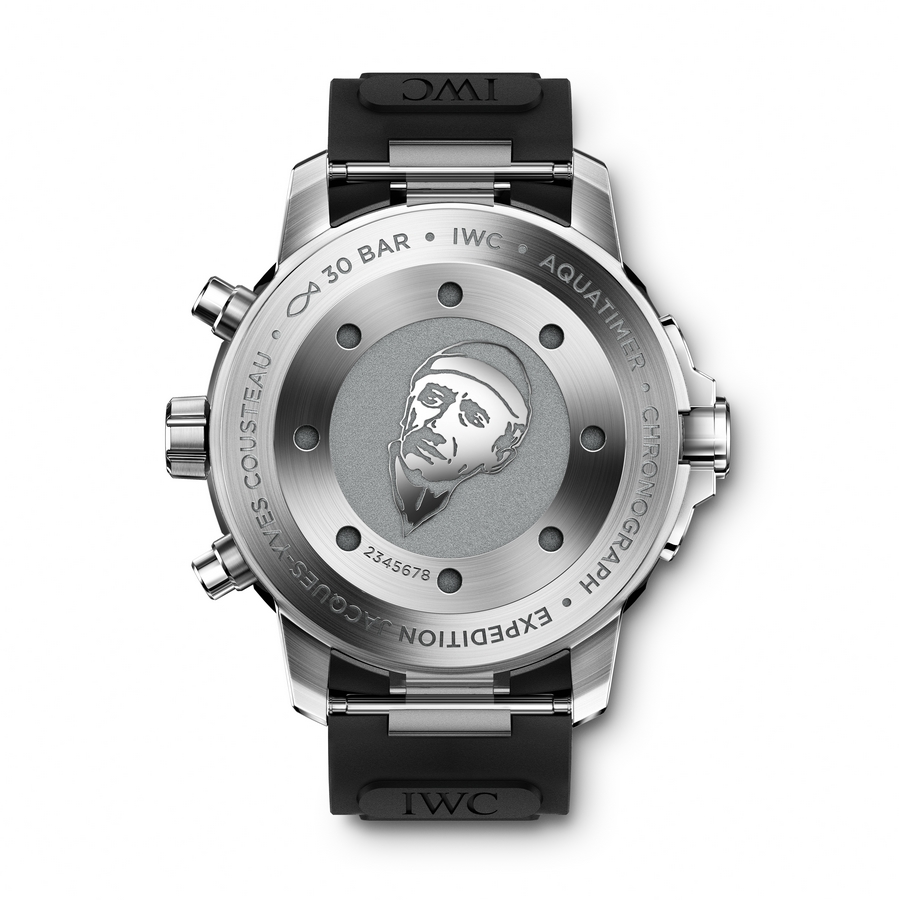 IWC Watches celebrate the exploration of the deep by immortalising explorer, conservationist, and filmmaker Jacques-Yves Cousteau with their new Aquatimer Chronograph.
IWC Schaffhausen shares not only a technological pioneering spirit and passion for perfection, but also the commitment to an intact environment worth living in. The "Expedition Jacques-Yves Cousteau" commemorates the fantastic voyage of discovery to the Galapagos archipelago undertaken by the champion of the oceans in 1971.
Film-maker Jacques Cousteau travelled to the Galapagos Islands in 1971 to make his world-famous TV series, "The Undersea World of Jacques Cousteau", while his film "The Dragons of Galapagos" familiarized millions of viewers with the mysterious marine iguana. In 1973, he founded the Cousteau Society, a non-profit organization dedicated to protecting maritime life.
The Aquatimer Chronograph Edition "Expedition Jacques-Yves Cousteau" with its traditionally blue dial is already the sixth special edition to bear the name of the famous Frenchman.
The "Expedition Jacques-Yves Cousteau" in stainless steel is water-resistant to 30 bar and technically identical to the Aquatimer Chronograph.The chronograph makes the watch an invaluable backup system during dives: as a means of measuring decompression stops, for instance. The back engraving shows "Le Commandant", as Jacques Cousteau was also known, with his hallmark wool beanie.The sea-blue dial and the small coral-red seconds hand acknowledge Cousteau's passion for coral reefs.