Flowers of stones and gold bloom as buds or bouquets on the fingers.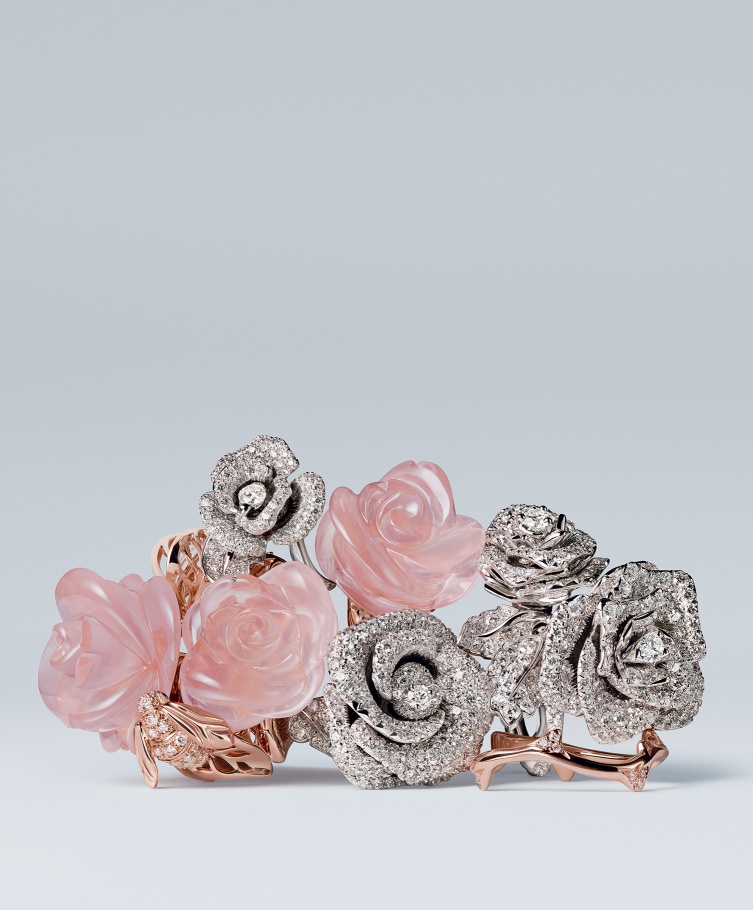 Roses are ancient symbols of love and beauty. Dior Joaillerie creative director Victoire de Castellane has transformed Monsieur Dior's favorite flower into precious talismans in the Rose Dior Bagatelle, Rose Dior Pré Catelan and Bois de Rose collections. These roses are now featured in a new campaign shot by Patrick Demarchelier.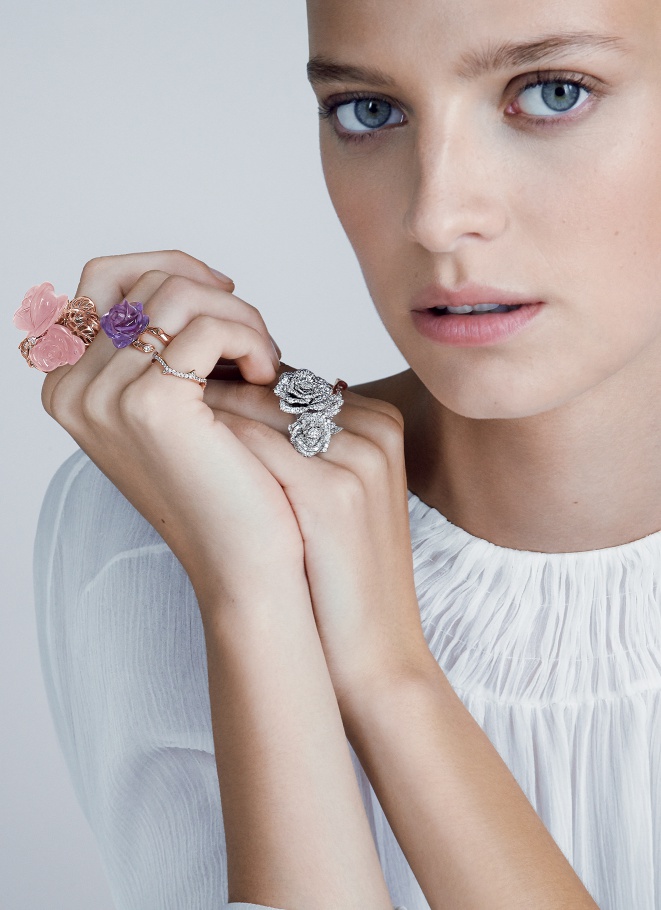 "Inspired by the roses that Christian Dior grew in his childhood, and those that blossom not far from central Paris, in the Jardins de Bagatelle and at the Pré Catelan, Victoire de Castellane offers a sense of sylvan escapism in which the flowers are precious and to be worn singly or as a bucolic bunch," explained the luxury house.
A hand-sculpted amethyst rose reveals a glimpse of diamond peeking out from under its petals, set like a dewdrop on a gold stem. Others, in rose quartz, act as a source of nectar for a foraging diamond-set bee. Elsewhere, a fine golden stem wraps around the fingers, and a bouquet of roses is completely diamond-drenched.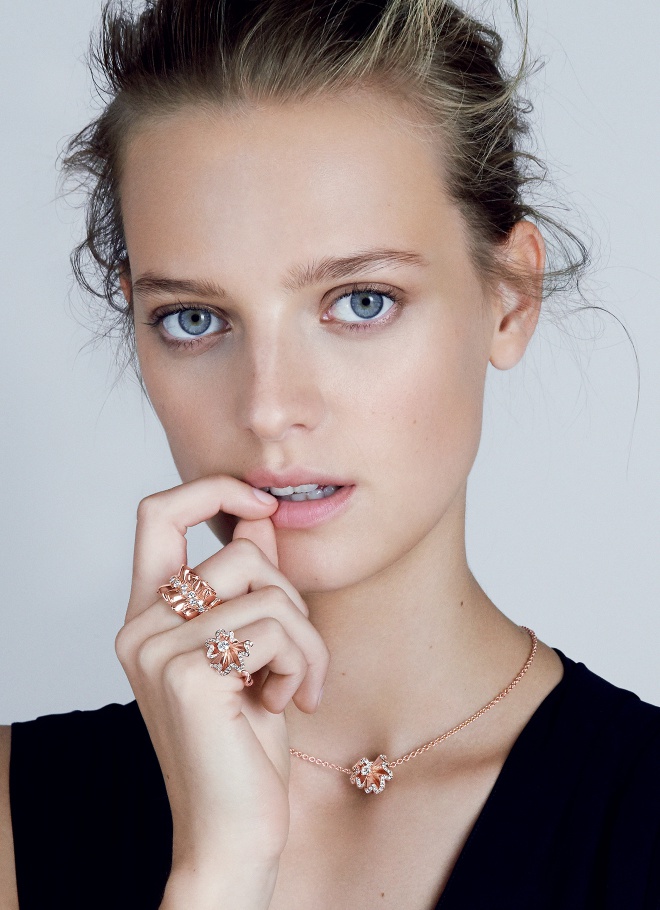 Similar to 'La Rose Dior', the 'Archi Dior' collection pays homage to Monsieur Dior's vision of transposing the principles of architecture to couture. Victoire de Castellane adapts the inherent movement of fabrics to the language of precious stones and metals.
"I wanted to create each piece in the same architectural way in which Christian Dior's dresses were designed, as if the jewels were fabrics that has been sculpted, ruffled, pleated, belted, draped," explains the designer.