The special Fendi Peekaboos. Peekaboo project in London reinvented by 10 ICONIC WOMEN.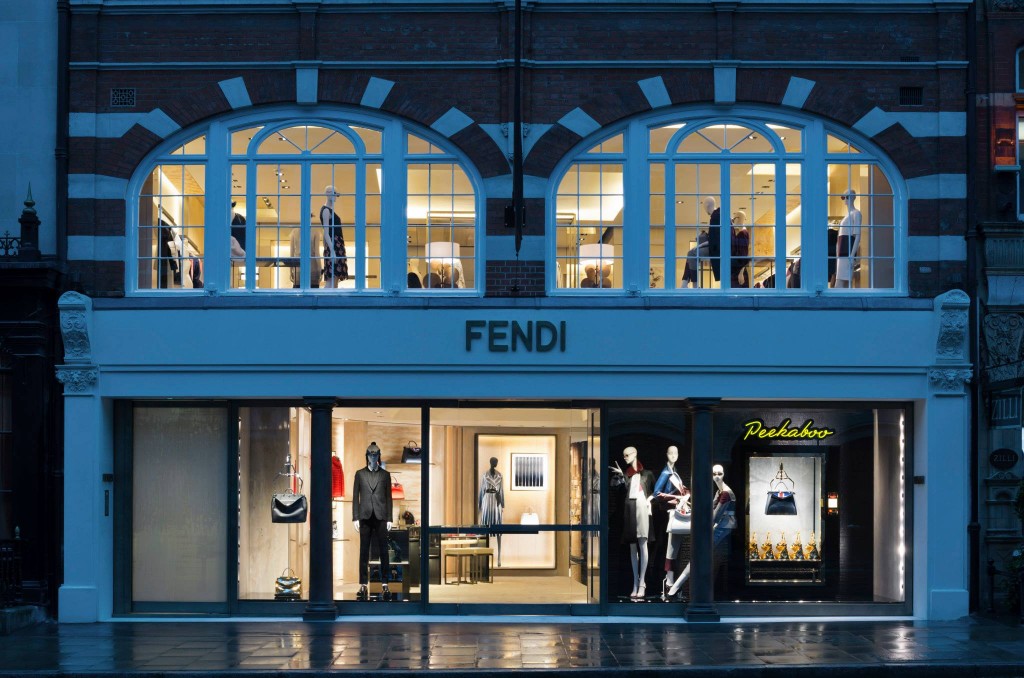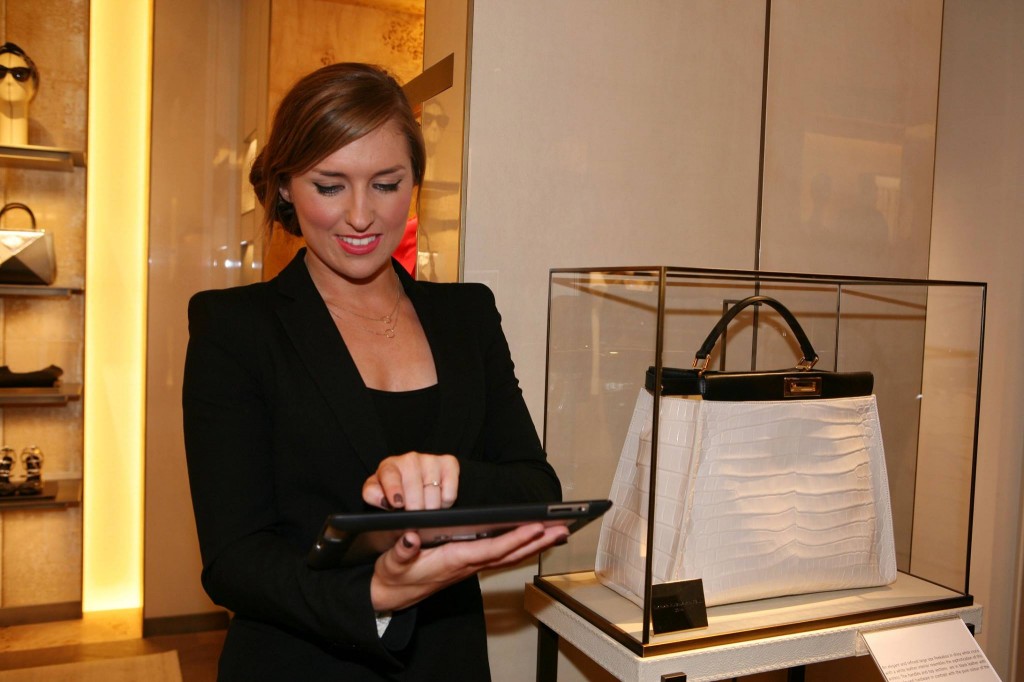 Celebrated Italian label Fendi brought their electric vision to London with its new boutique in New Bond street, housed inside a brick-and-terracotta building. In occasion, the Italian fashion house has teamed up with 10 iconic women who created their own versions of the signature Fendi Peekaboo bag. Fendi and their British muses joined forces for a charity initiative to support Kids Company.
Exemplifying Britain's creative spirit, 10 famous women were invited to personalise their own Fendi Peekaboo bag, working closely with Silvia Venturini Fendi and Fendi's Rome atelier.
Actresses Gwyneth Paltrow and Naomie Harris; singer Adele; artist Tracey Emin; models Cara Delevingne, Jerry Hall and her daughter Georgia-May Jagger; architect Zaha Hadid; fashion illustrator Tanya Ling; and journalist Kate Adie have added their own inimitable touch to famous bag. Each Peekaboo was created in two pieces only, making these Peekaboos coveted collector's accessories.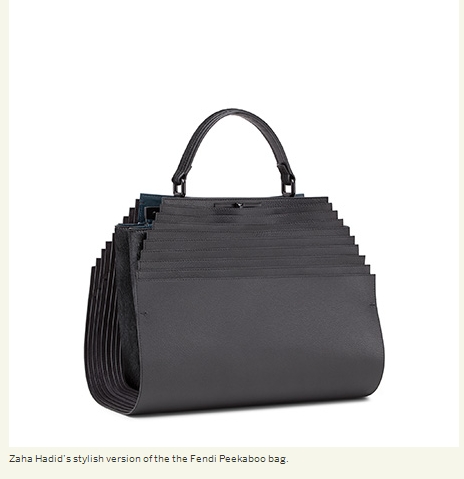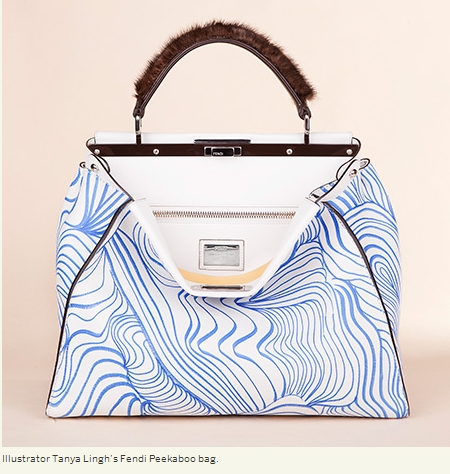 Tracey Emin's bag reproduces one of her paintings in needlepoint on the outside, while the inside bears one of her poems. Gwyneth Paltrow, on the other hand, has created a minimalist black and white interpretation of the bag, while Kate Adie's is dusty pink leather with British army camouflage within and Zaha Hadid's interpretation is designed to feel like an open book.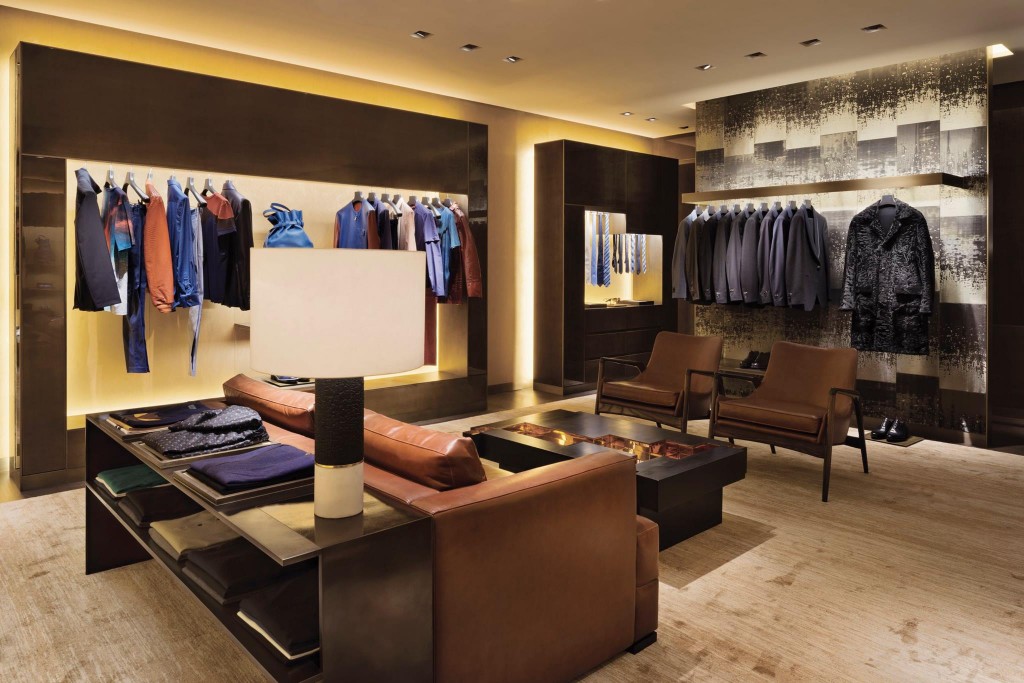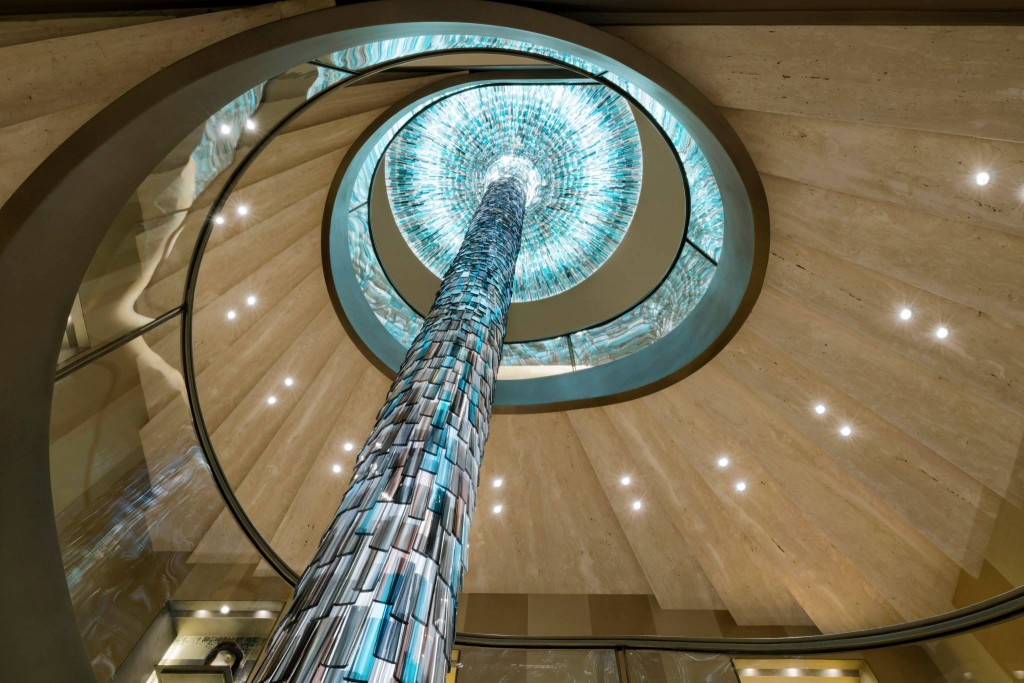 The new Fendi boutique in New Bond street offers a luxurious ambiance that also reveals a Made- To-Order area and the new Men's architectural in-store concept with an intense and sharp feel.
"I love London. It's a place where you can really make a statement. London is a city of the world and one that embraces diversity. I want clients from the street to enter the store and to leave with a different impression of Fendi," Fendi's CEO Pietro Beccari told dazeddigital.com, speaking about Fendi's new London store.
"In the new store we have an original commission by Maria Pergay. It's a palm tree made of steel with real crocodile skins. The work is sort of a pun, so it's a bit of second degree humor! We also have work from the Campana brothers, Locatelli and one of Thierry Lemaire's tables. Thierry Lemaire is now a designer also for Fendi Casa, so this link between design and our design company is getting stronger and stronger. It makes for such a warm atmosphere. One in which you want to stay and spend some time drinking a coffee, even if you don't want to buy anything," added Pietro Beccari.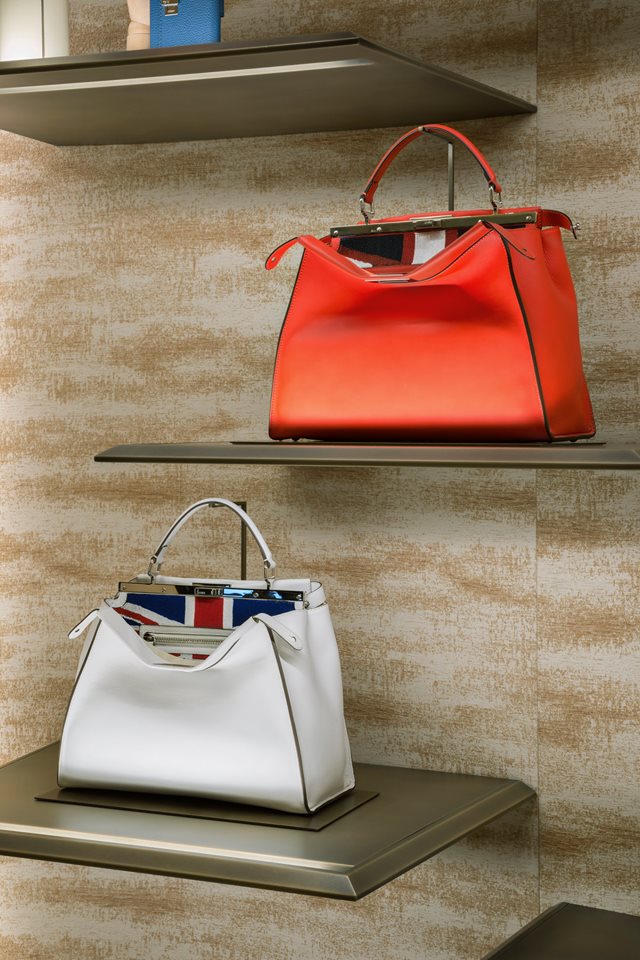 All of the proceeds from the sale of the bags will benefit the Kids Company, a London and Bristol based charity providing practical, emotional and educational support to 35,000 vulnerable inner- city children and young people.