"Every man has his day and some days last longer than others" – Sir Winston Spencer Churchill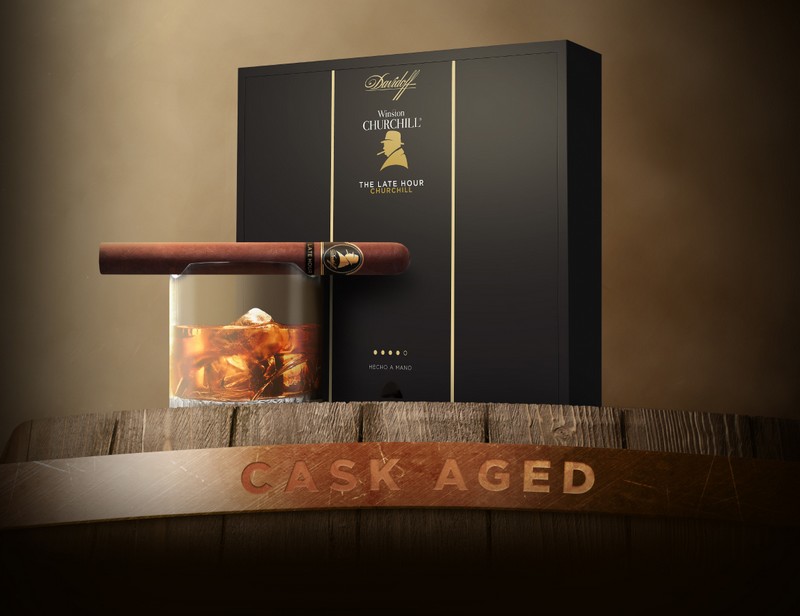 Sir Winston Churchill was not a man to follow convention. When most people were thinking of their beds, Sir Winston found inspiration and creativity in the long dark hours of the night. The dark was where he found his spark. Davidoff celebrates this facet of the Great Man with a special cigar – The Late Hour.
To reflect the darkness during which Sir Winston was his most creative, Davidoff has selected a shiny and oily Habano Ecuador wrapper in a beautiful dark chocolate colour.
The cask aged Nicaraguan Condega Visus tobacco, together with the two different Dominican Visus filler tobaccos and the dark Mexican binder unravels the complexity of this full-bodied blend. Beautiful, robust flavours of black pepper, dark coffee, sweetness, old leather, wood and spiciness tantalize the palate.
"To accompany the cigar, we have created a special cigar liquor glass with notches to hold a cigar. It is mouth blown by a European glassware expert with 120 years of experience in this craft," says Davidoff, who also unveiled its Limited Art Edition of the Year by artist Rodell Warner. The Davidoff Art Initiative supports
contemporary art and artists in the Caribbean, strengthens art organizations in the Dominican Republic.
This beautiful and complex cigar is creamy, spicy (Cubra tobacco) and sweet (Matafina tobacco) with constantly-changing flavours of wood, ginger and leather. One of the highest ratings ever achieved in internal tasting panels demonstrates that it is true art for the palate, leaving an unforgettable impression.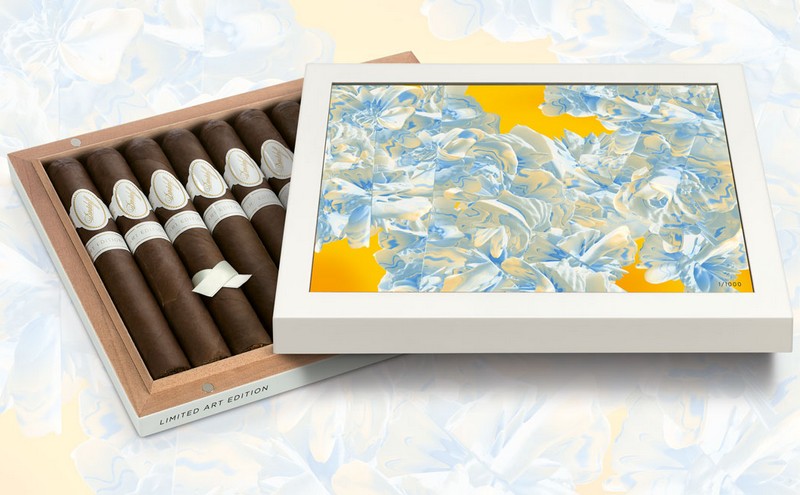 The Limited Art Edition 2017 is a creative blend of tobaccos with very complex flavors, delivering an artful introduction of spice with a very creamy aroma, leading to a more intense taste experience and full palate stimulation, with notes of salted caramel, creamy coffee, oak and ginger spice.
This cigar is exceptionally well balanced and its delicious creaminess means it never rests for long in the ashtray.