The lavish 913-square-metre suite named after British wartime prime minister Sir Winston Churchill.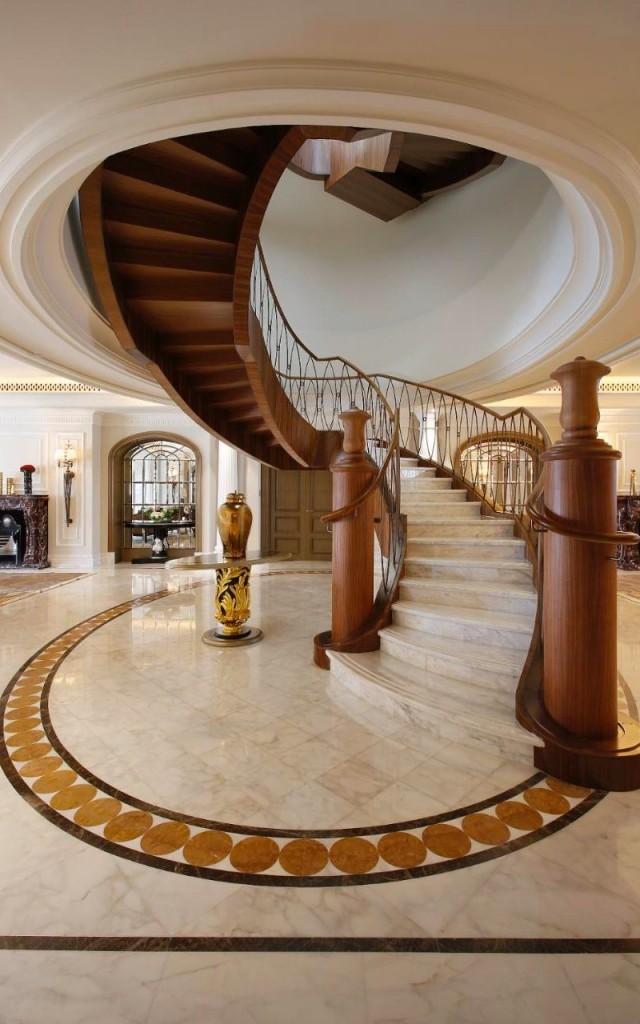 The St. Regis Dubai displays a collection of Sir Winston Churchill's work and named its signature suite after him. Located on the top floors, the 913-square-metre three-bedroom suite displays paintings and art from the Churchill archives, special courtesy of the Churchill Heritage Ltd.
The three-bedroom suite is housing a collection of 15 paintings and art pieces from the Churchill archives that include portraits and photographs of the legendary statesman, paintings he mastered himself, and a well maintained Cuban cigar that once belonged to him from the private collection of Chairman Khalaf Al Habtoor.
The spacious two-storey suite was formally debuted in the presence of Mr. Randolph Churchill, the great grandson of the inspirational statesman, writer, orator and Prime Minister who led Britain to victory in the Second World War and Khalaf Ahmad Al Habtoor, Chairman of Al Habtoor Group.
Spread across 913-square-metres, the sprawling suite is the largest of the hotel's 52 luxurious suites and even bigger than the 800-square-metre Astor Ballroom. The suite features a vast living room, a formal 12- seater dining room, elegant study, relaxing lounge area and a spacious majlis that is ideal for meetings.
The Sir Winston Churchill Suite includes a master bedroom connected to a generously sized bathroom with an exquisite free-standing bathtub in the centre and adjoining separate male and female walk-in dressing rooms. Two additional bedrooms – one king bed and one twin bed – feature their own double vanity bathrooms. The suite's pièce de résistance is a majestic in-room spiral staircase that leads into the central dome of the hotel, where a rooftop plunge pool reveal panoramic views of the landscaped gardens and surrounds.
The suite also exhibits a La Corona Cubano cigar, dated April 1949, personally donated from the private collection of Khalaf Ahmad Al Habtoor, Chairman of UAE conglomerate Al Habtoor Group and creator of Al Habtoor City. Once owned by Sir Winston Churchill, Al Habtoor acquired the priceless piece late last year. The cigar, housed in a La Espana box, has a Colorado claro wrapper with a special label bearing Churchill's name.
Sir Winston Churchill was an accomplished artist who produced more than 500 canvases over 48 years despite being 40 years old when he discovered the pleasure of painting. His art quickly became his greatest hobby, and he even, exhibited at the Royal Academy of Arts in London.
Holding a strong connection with the Middle East, Sir Winston Churchill was responsible for the creation of a Middle East Department at the Foreign Office. It was also while he was in Cairo, that he rode a camel to the pyramids to paint them in the sunset.