This new suitcase collection will inspire your next memorable rendezvous.
The Luxury Collection Luggage By Globe-Trotter.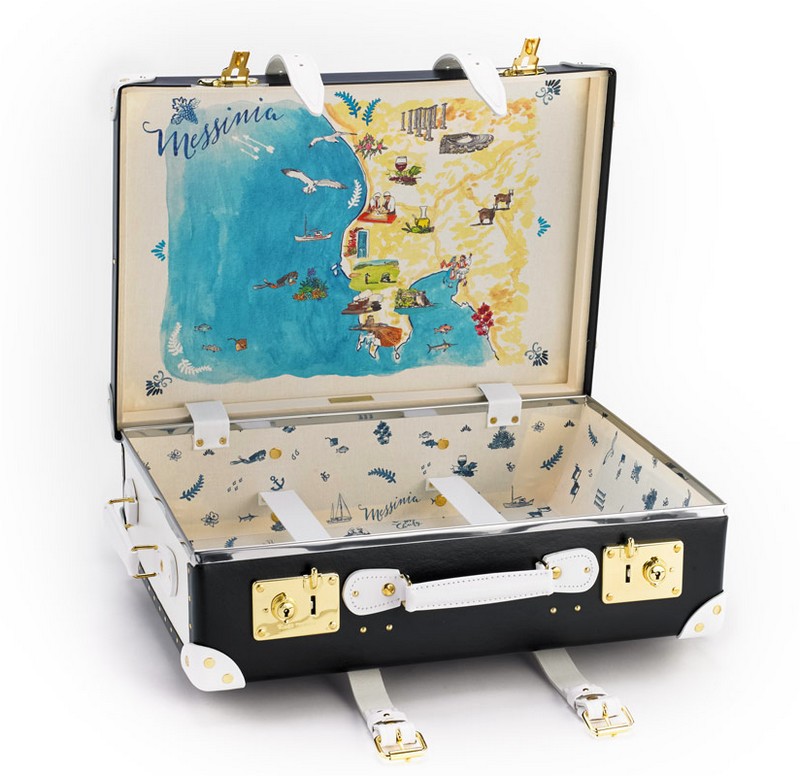 Sanchez de Betak Brings The Luxury Collection's Iconic Hotels in Greece to Life With a Suitcase Design Inspired by her Travels to Santorini, Mykonos, Athens and Costa Navarino.
The Luxury Collection Hotels & Resorts unveiled its first-ever collaboration with British luxury luggage brand Globe-Trotter: an exclusive, limited-edition suitcase collection. Imagined by designer and creative director Sofia Sanchez de Betak, the collection is inspired by her recent summer vacation in Greece, where she experienced four destinations through the lens of The Luxury Collection brand's indigenous hotels and resorts, including Santa Marina in Mykonos; The Romanos in Costa Navarino; Hotel Grande Bretagne in Athens; and Vedema and Mystique in Santorini.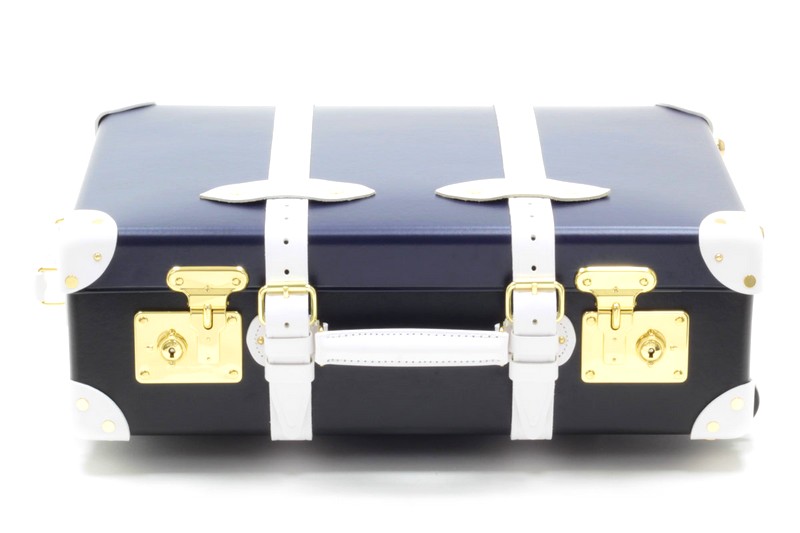 "For me, traveling is a treasure hunt—I love exploring new places and creating my own memorable experiences," said Sofia Sanchez de Betak. "For the design of this luggage collection, I wanted to create a scavenger hunt map inspired by my trip to Greece for fellow travelers to follow. A combination of insider tips from The Luxury Collection concierges and personal recommendations from locals and experts allowed me to curate the 'must sees' on my maps for global explorers to find!"
Influenced by Greece's characteristic colors, the collection's exterior features shades of blue and white, accented by touches of black as well as Globe-Trotter's iconic handmade leather trim and gold hardware. The interior of each piece is lined with cotton linen and features a colorfully illustrated scavenger map of the destination of which it was inspired, highlighting the hidden treasures and off-the-beaten-path experiences that Sofia discovered while exploring The Luxury Collection's destinations in Greece.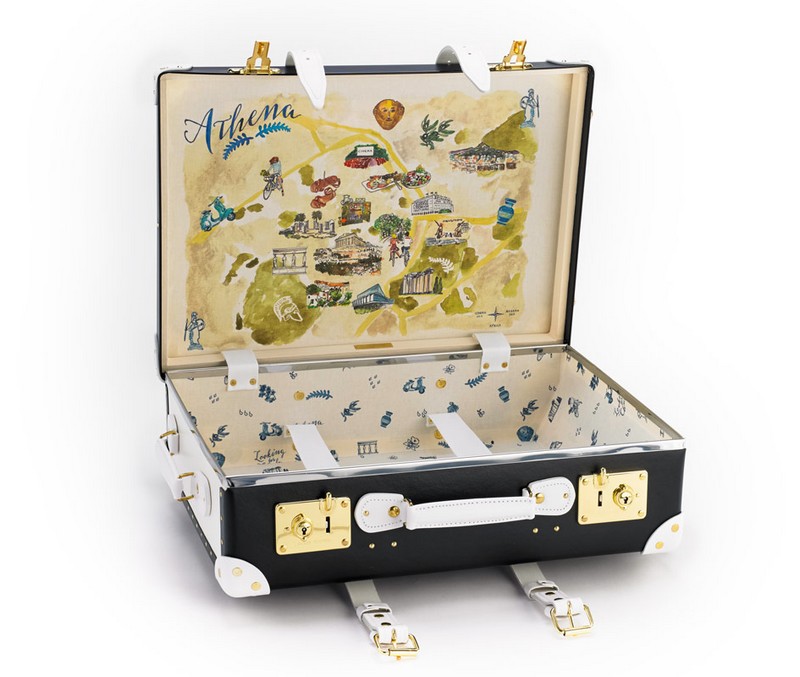 The Luxury Collection store's "Luxuries" category also includes: Helena Christensen Photography, The Luxury Collection Candle, "Collected: A Curated Playlist" (12 exceptional songs by the world's most creative sonic innovators), "Epicurean Journeys" mouth-watering recipes with beautiful imagery, Hotel Stories (the untold accounts of the world's most alluring hotels), Stéphanie Le Quellec La Scene book, Alchemy in a Glass: The Essential Guide to Handcrafted Cocktails, and Certified Indigenous book of the renowned concierges of The Luxury Collection.
The individual luggage pieces retail for USD $2,005.