You don't need to buy a luxury home for a luxury living. You just need a few upgrades to transform your average-looking residence into an extravagant piece of art. Consider a modern lighting solution, for instance. An eco-friendly lighting solution is not only affordable and sustainable, but can also be beneficial in the long run. Hire the services of skilled Gordon Powers level 2 electricians if making technical changes is not your thing.
Let's explore some sustainable lighting options for your home!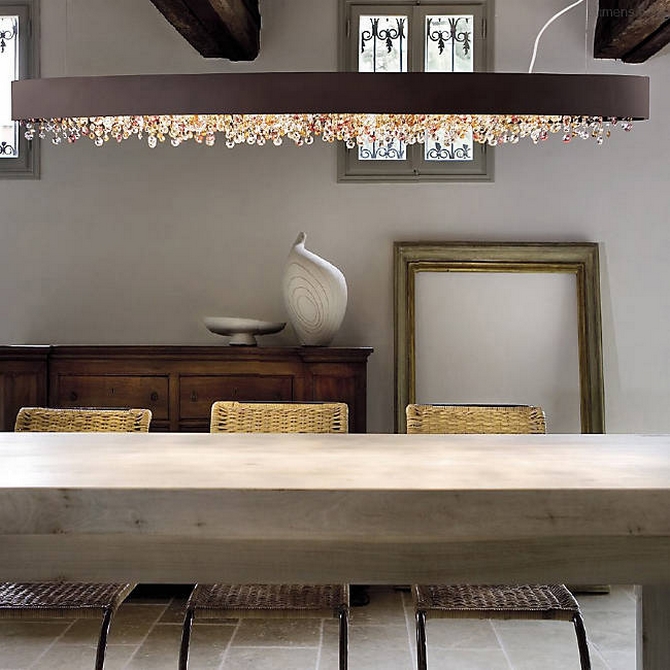 LED Lights
LED lights are more energy efficient than regular fluorescent light bulbs. They also don't contain mercury or toxic substances like the Compact Fluorescents Lights (CFLs) do. When CFLs lose about 30% of their brightness, you must know they will die out soon.
Fluorescent bulbs waste a lot of energy in the form of heat, whereas LED lights don't generate much heat. This environment-friendly nature of LED bulbs gives them an edge over traditional light bulbs. They help lower the carbon footprint of your surroundings. Besides, consuming less energy means reduction in your electricity bills. The latest models come with dimmable option allowing you to adjust the luminescence as per your desire.

Algae Lamps
Algae lamps are an eco-friendly addition to luxury homes. As the name suggests, these lamps are composed of microalgae that takes up carbon dioxide from the atmosphere and in return gives off light and heat. Living Things is working on photosynthetic furniture filled with tiny, edible bacteria that also works as glowing light sources.READ MORE…The symbiosis phenomenon is implemented where human beings and microorganisms interact in the same physical environment to benefit from each other. Some models of these lamps can even light streets and parking garages without using any electricity.

The Skipper Pendant Light
If you're looking to upgrade your home lighting to give it a luxurious look, you should also consider changing the shades. Why don't you opt for the Skipper pendant light? Its super modern design spreads the light in a beautiful pattern creating a comforting vibe throughout your room. Most importantly, its shade is made out of the petals of sustainably sourced wood (ash, oak or walnut). It invites the nature inside your house. Finished with matt varnish, the Skipper pendant light gives a fancy appeal.

The Mushlume Trumpet Pendant Light
When it comes to uniqueness, you won't find anything like the Mushlume Trumpet pendant light. This nature-friendly lighting solution contains a biodegradable shade made of mushroom mycelium and agricultural waste (not manufactured but GROWN within 4-10 days!).  The composition might render an ugly shape in your mind, but the cutting-edge design of this pendant makes it stand side by side with other designer pendants. The Mushlume Trumpet pendant light is moulded and formed by hand into a trumpet shape. Moreover, it is hand-painted with an all-natural milk paint.

Solar Lights
Stop wasting electricity and turn to the never-ending source of energy – the sun. The sun, in all its glory, provides you with inexhaustible power that can be used to illuminate your home and do practically everything that electric power can do. You can benefit from solar energy even at night. Finding the best solar-powered lights won't be an issue now, thanks to the variety available in the market. The solar panels are aesthetically designed to give a luxurious look to your home.