Lamborghini's record-breaking Huracán Performante is gracing the 2017 Concept Lawn at Pebble Beach Concours d'Elegance
"The Lamborghini Huracán Performante is a masterpiece sculpted by the wind with a legacy born on the track, who has challenged, elevated and redefined the very idea of super sports car performance."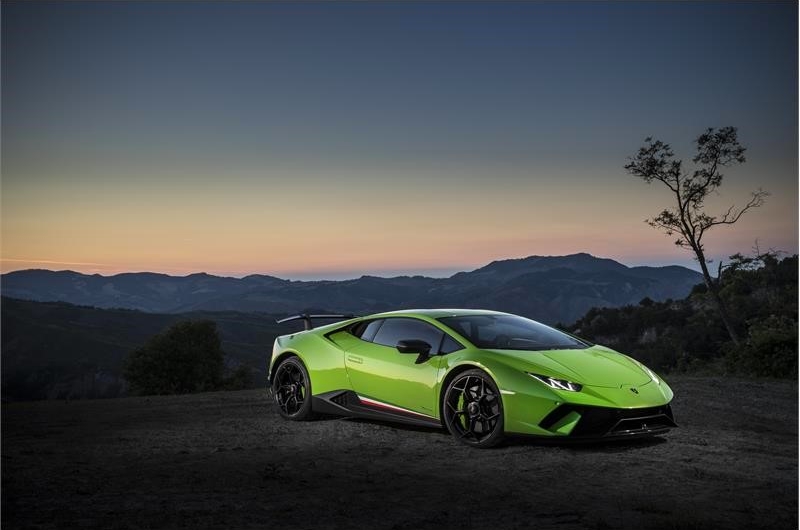 The Performante differs from other Huracán models because it was designed with one thing in mind—to be the fastest. The car has been fully updated, with a more powerful V10 engine, the massive use of ultralight Forged Composites to save weight, an LDF 7-speed dual transmission, an innovative new Aerodinamica Lamborghini Attiva system to manage active dynamics, as well as improved steering and suspension—all to improve the performance level and driving experience.
Lamborghini's record-breaking sports car will be present 2017 Concept Lawn at Pebble Beach Concours d'Elegance.
Automobili Lamborghini unveiled the Huracán Performante at the Geneva Motor Show, combining new lightweight technologies, active aerodynamics with aero vectoring and a new set-up of chassis, all-wheel-drive system and further improved powertrain. The Huracán Performante is the result of Lamborghini innovations, producing a super sports car balanced between achieving the best lap times on a circuit with the most engaging and dynamic road driving. On 5 October 2016, the Huracán Performante set a new production car lap record of 6:52.01 min on the Nürburgring Nordschleife in Germany.
"The Huracán Performante is the convergence of technological developments to produce a car delivering perfect performance," says  Automobili Lamborghini Chairman and Chief Executive Officer Stefano Domenicali. "This new car represents the powerhouse of Lamborghini DNA and innovation, and a 360 degree approach to creating class-leading super sports cars. It illustrates the pinnacle of Lamborghini V10 production car performance to date, on both track and road, and is perfectly exemplified by its name: Lamborghini Huracán Performante."
The interior fully reflects the character of the car, with fittings made from the highest quality materials: seats made of carbon fiber and  upholstery made of Alcantara. With the Performante, evolved with Forged Composites and designed with peerless Aerodinamica  Lamborghini Attiva to slice through the air, Sant'Agata Bolognese has once again created history.
In the first six months of 2017, Automobili Lamborghini recorded a further increase in worldwide deliveries. A total of 2,091 cars were  delivered to customers: an increase of 4% over the same period of 2016.
Three years since the Huracán was introduced to the market, its commercial success is once again confirmed, with 1,400 units delivered  in the first six months of 2017 (+2%). In June, the Huracán also reached the important milestone of 8,000 cars produced in just three  years.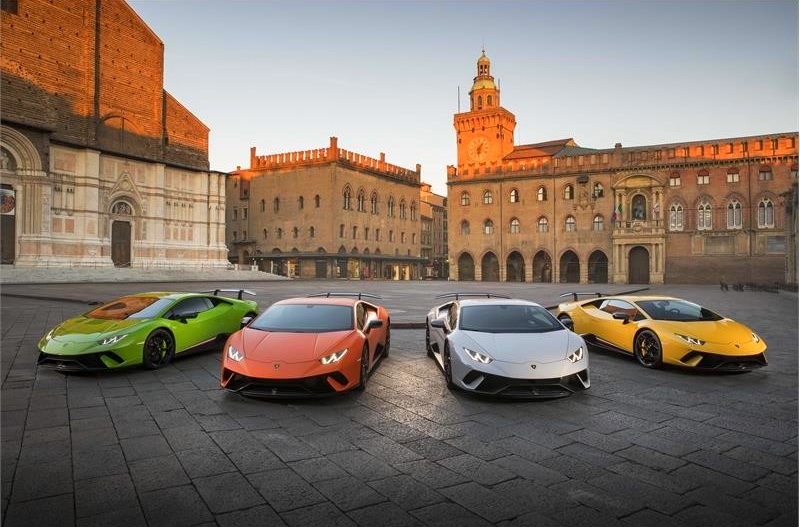 From January to June 2017, deliveries to customers of the Lamborghini Aventador model reached 691 units (+7%). Its success is highlighted by unit number 7,000 that will be produced in the next few weeks.